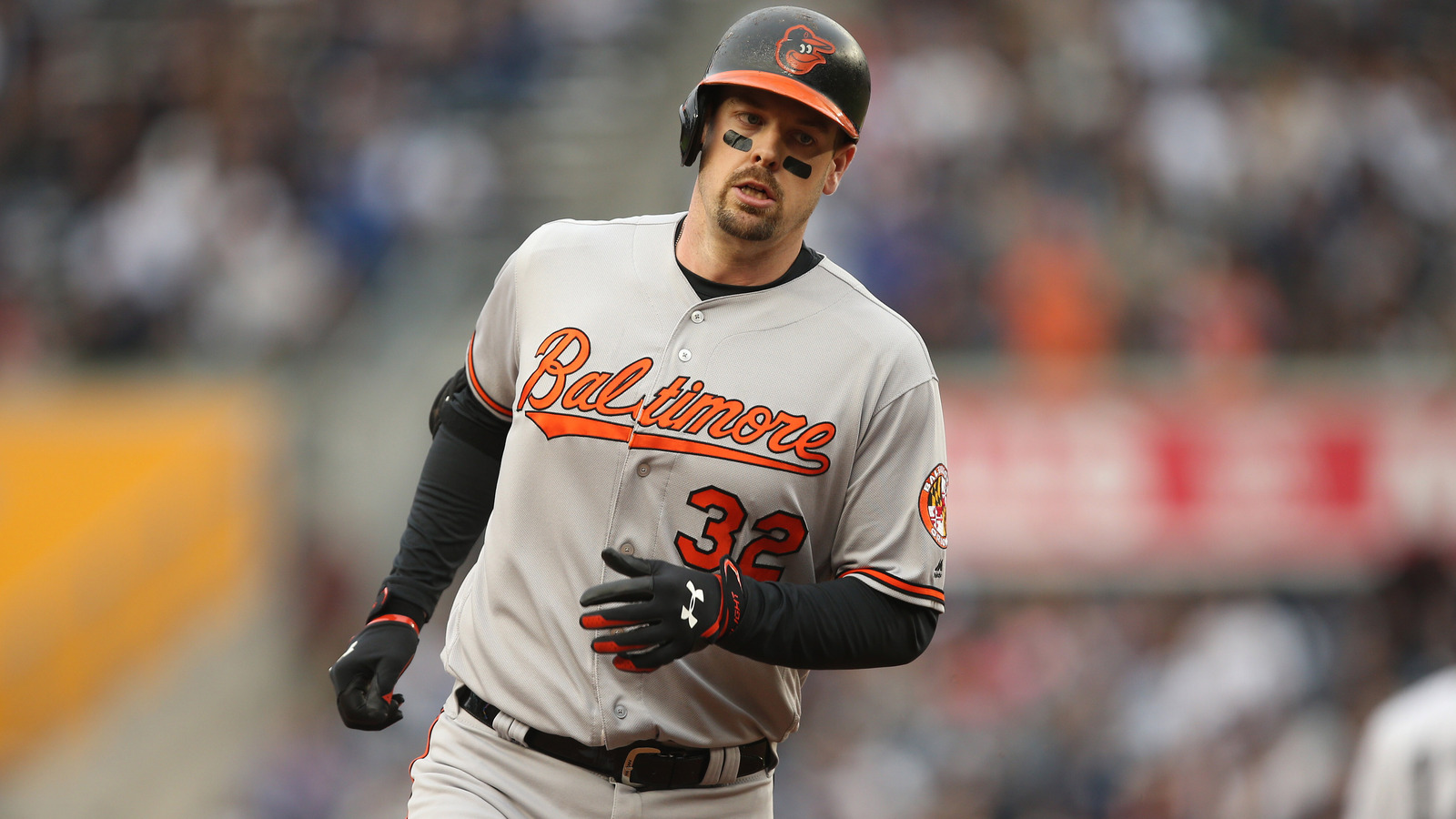 Oct 2, 2016; Bronx, NY, USA; Baltimore Orioles catcher Matt Wieters (32) runs the bases after hitting a two-run homer in the top of the fourth inning against the New York Yankees at Yankee Stadium. 
Danny Wild-USA TODAY Sports
The Tampa Bay Rays have made a formal offer to free agent catcher Matt Wieters, according to a report.
According to Marc Topkin of the Tampa Bay Times, the Rays have made an offer to Wieters, likely for one year and less money than the player was originally seeking. The hope is that Wieters would be interested in staying in the AL East, can stay close to his Atlanta home,  reap Florida's tax benefits, and work with a solid pitching staff. With spring training already underway, there is also some hope he will be more eager to take the offer, even if it is not what he originally envisioned.
That said, Wieters is a Scott Boras client, and the agent may have other thoughts. There's also interest from other teams, although the lack of formal offers might be disconcerting to him. 
The Rays make sense for Wieters if he's willing to play out a year and take a little less money. It is quite late in the process for him to get what he really would have wanted.
MORE FROM YARDBARKER
MLB News

Delivered to your inbox

You'll also receive Yardbarker's daily Top 10, featuring the best sports stories from around the web. Customize your newsletter to get articles on your favorite sports and teams. And the best part? It's free!