Originally written on
MetsOnline
| Last updated 10/14/14
So… Supposedly the Mets are so broke that they're not going to extend R.A. Dickey or David Wright. Also, supposedly, emphasis on the supposedly, the Wilpons will probably be forced to tell the team in two years or so. And… SUPPOSEDLY, buying out Jason Bay was done with the intention of passing along payroll to the next owner so that the Wilpons wouldn't have to pay Bay's full salary. Here's where I'm getting this: Source who would DEF know tells me Wilpon/Mets are broke, can't extend R.A. or Wright and have maybe two years left before they lose team. — Michael Salfino (@MichaelSalfino) November 11, 2012 And Mets lack of cash, I'm told, is the reason they deferred Bay. More than a baseball decision, they just pass that along to next owner. — Michael Salfino (@MichaelSalfino) November 11, 2012 And you all know I don't pull that source thing like, ever. So trust me on this. — Michael Salfino (@MichaelSalfino) November 11, 2012 Um… Michael Salfino… What? You're basically telling the world that everything that Sandy Alderson and the Wilpons say about Wright and Dickey is false. Actually, your source says this, not you, … sorry. Mr. Salfino's tweets suggest that the Mets plan on keeping Wright and Dickey this season to sell tickets and then just not retain them for the future, either trading them during the summer or just letting their contracts expire. Both players have expiring contracts, so trading them at the deadline wouldn't bring back as much return as trading them this offseason–especially after Dickey's career year. I'm not suggesting either player will be traded. As many other people believe, I think there's a 50% chance Dickey gets traded this offseason. On the other hand, I think there is a 5% chance that David Wright is traded this offseason. Look… If the Mets do not extend Wright this winter, they will lie to the fans and say that they plan on extending him after the 2013 season–or something like that–and then they'll just let him go or trade him at the deadline. Remember, if the players aren't extended this offseason, they will NEVER be extended. If Mr. Salfino thinks the Wilpons plan on not re-signing both players. What will happen in 2014? I'm pretty sure all of the fans would start marching outside of Citi Field with "SELL THE METS" signs. At least, I will… My gut says that Michael Salfino's source is wrong. But, if he is right, us fans will go crazy… THE METS ABSOLUTELY HAVE TO RETAIN DAVID WRIGHT. THAT'S THE BOTTOM LINE. 
Original Story:
http://metsonline.com/report-the-wilp...
MORE FROM YARDBARKER
Mets News

Delivered to your inbox

You'll also receive Yardbarker's daily Top 10, featuring the best sports stories from around the web. Customize your newsletter to get articles on your favorite sports and teams. And the best part? It's free!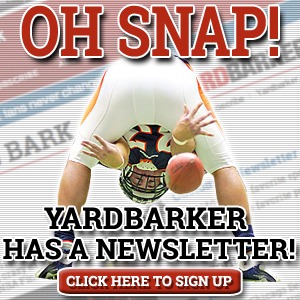 Latest Rumors
Best of Yardbarker

Today's Best Stuff

For Bloggers

Join the Yardbarker Network for more promotion, traffic, and money.

Company Info

Help

What is Yardbarker?

Yardbarker is the largest network of sports blogs and pro athlete blogs on the web. This site is the hub of the Yardbarker Network, where our editors and algorithms curate the best sports content from our network and beyond.