Posted August 29, 2012 on AP on Fox
The Minnesota Twins have placed All-Star catcher Joe Mauer on trade waivers, according to a report by Fox Sports. Wait, what? Joe Mauer, about to be dealt by his hometown team? The report on the network's website late Tuesday, attributed to an unidentified ''major league source,'' was enough to raise eyebrows around the sport. It said the waivers on Mauer expired Wednesday. Twins general manager Terry Ryan declined to comment, citing Major League Baseball's policy prohibiting teams speaking publicly about the waiver wire. The process is supposed to be confidential. The fact is that big-name, big-money guys like Mauer land on trade waivers in August all the time. Most players in the majors are run through the wire after the July 31 deadline for making non-waiver trades. This is usually not a sign of a team's desire to get rid of an expensive star but more of a procedural move to gauge potential interest in case a legitimate trade offer were to come abo...
Original Story:
http://msn.foxsports.com/mlb/story/Re...
THE BACKYARD
BEST OF MAXIM
RELATED ARTICLES
Here's the first test for the Boston Red Sox, the first chance for general manager Ben Cherington to demonstrate what his newfound commitment to "discipline" in player acquisitions truly means. The Minnesota Twins placed catcher Joe Mauer on trade waivers Monday, according to a major-league source. The Red Sox not only have long-standing interest in Mauer, but also...
The Boston Red Sox have coveted Minnesota Twins catcher ever since the hometown product was selected as the No. 1 overall pick in the 2001 MLB First Year Player Draft. It was not as if the Red Sox ever had a chance at drafting Mauer, as they did not even possess a pick in the first round that year, but they have always wanted Mauer in Boston. After the Twins signed Mauer...
The Minnesota Twins traveled back home to Target field after a terrible ten game road trip as they play host to the Seattle Mariners for four games at Target Field starting tonight at 7:10 pm CT.  With Joe Mauer slated as the starting catcher tonight, he will break Earl Battey's Twins' record for all-time games caught. Mauer has had an interesting career as catcher for the...
Minnesota Twins All-Star Joe Mauer was out of the starting lineup for the third straight night against Kansas City due to back spasms. Drew Butera started at catcher for the second straight game Thursday night. Mauer's back tightened up before batting practice Tuesday. Mauer, who appeared in just 82 games last season because of various ailments, had played in 131 of a possible...
Whenever a big-time player hits revocable August waivers, it's customary for some people to initially freak out, and then for other people to calm them down by saying that lots of players are put on revocable waivers and it doesn't really mean anything. Obviously, as you know, that's true. Most of your favorite players will have been put on waivers. Hardly anything will happen...
It wasn't long ago when Joe Mauer was considered the premier catcher in the game. He was a St. Paul native and the face of the franchise when the Twins rewarded him with a long term deal. Just one year later they put him on waivers to check out the landscape for dumping his salary. This happened less than a year after three other teams locked committed $200M+ to first basemen.
Another perennial All-Star has reportedly been placed on waivers in what has already been a wild August for Major League Baseball. FOX Sports' Ken Rosenthal reports that the Twins placed Joe Mauer on trade waivers Tuesday. As is the case with any player being placed on waivers this time of year, there's three scenarios that could play out if a team decides to claim Mauer...
The Minnesota Twins, general manager Terry Ryan said Wednesday, are not trying to trade Joe Mauer. "Whoever said we were? Nobody," he said. "How can I respond to something like that? Whoever said we were trading Joe Mauer?" Nobody, really, but it made for lively conversation after it was leaked that Mauer, the Twins' all-star catcher and the 2009 American...
The Red Sox got out of debt with one big hand. Now is not the time to push the chips back into the middle of the table. When FOX Sports' Ken Rosenthal reported Wednesday that the Twins placed Joe Mauer on trade waivers, everyone immediately looked in the Red Sox' direction. They're the guys with the extra cash flow, and everyone wants to know how they're going to...
Felix Doubront has been claimed off of waivers by an unidentified team according to Ken Rosenthal of Fox Sports.  Rosenthal thinks this could be part of a deal that would send Doubront to the Twins for catcher Joe Mauer who was placed on waivers.  Nick Cafardo reported that Doubront was place on waivers on August 17 so he would have cleared by now.  Either Rosenthal or Cafardo...
I don't say this enough… Like us on Facebook! PR tip for the future: If you are ever accused of running a facility with institutional bullying, always, ALWAYS say that you hadn't heard of it, say you will look into it, say you feel horrible that the child felt that way, and NEVER accuse the person of lying. Joe Mauer, like 75% of the players in the league, was placed on waivers...
MLB News

Delivered to your inbox

You'll also receive Yardbarker's daily Top 10, featuring the best sports stories from around the web. Customize your newsletter to get articles on your favorite sports and teams. And the best part? It's free!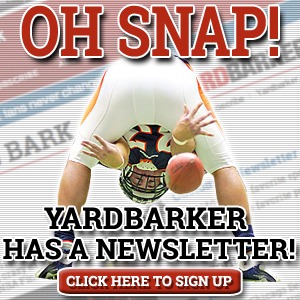 Latest Rumors
Best of Yardbarker

Today's Best Stuff

For Bloggers

Join the Yardbarker Network for more promotion, traffic, and money.

Company Info

Help

What is Yardbarker?

Yardbarker is the largest network of sports blogs and pro athlete blogs on the web. This site is the hub of the Yardbarker Network, where our editors and algorithms curate the best sports content from our network and beyond.