Posted October 23, 2012 on AP on Fox
Rhode Island's economic development agency on Thursday sued former Red Sox pitcher Curt Schilling and some of its former officials, saying they committed fraud and other acts that misled the state into approving a $75 million loan guarantee to his failed video game company. The suit was filed in Rhode Island Superior Court four months after 38 Studios filed for bankruptcy following a spectacular collapse that has likely left the state on the hook for $100 million. Among other things, the lawsuit claims that executives at 38 Studios, as well as former Economic Development Corp. Executive Director Keith Stokes and others, knew the company would run out of money by 2012, but concealed that from the EDC board, which made the final decision on whether to back the deal. The board in 2010 lured 38 Studios to Providence from Massachusetts with the loan guarantee. The lawsuit also alleges that Schilling, 38 Studios executives and others engaged in racketeering and conspiracy. The suit does not ask for a specific dollar amount but wants Schilling and others to repay the bonds and seeks triple damages. In addition to Schilling, who founded the company, and Stokes, the suit names Michael Saul, a former top official at the EDC; two law firms that worked with the agency; a financial adviser for the state; Wells Fargo Securities and Barclays Capital, investment banks hired by the EDC to assist in issuing bonds for the deal; and an insurance company for 38 Studios. Gov. Lincoln Chafee said the EDC board authorized the legal action in an attempt to recoup some of the state's money. ''My message to Rhode Islanders is this: I know that you work hard for your paychecks, and for your tax dollars to be squandered is unacceptable,'' Chafee said in a video statement. ''The Board's legal action was taken to rectify a grave injustice put upon the people of Rhode Island.'' Chafee said in the message he would not comment further and that the filing of the complaint is ''only the beginning.'' EDC spokeswoman Judy Chong said the agency has no comment. Messages left for Schilling, Stokes and Saul weren't immediately returned. 38 Studios collapsed into bankruptcy in June. Rhode Island is expected to be responsible for about $100 million when interest is factored in on the bonds the state issued on the company's behalf. The EDC in June hired an outside firm to determine whether anyone might be held legally liable in connection with the loan guarantee. The board was briefed in private last month by attorney Max Wistow on possible litigation. The suit says that EDC board members who approved the loan guarantee in 2010 were not experts in ''law, lending, video gaming or economic development'' and relied on information from advisors including Stokes and Saul at the EDC, as well as Schilling and others at 38 Studios. The suit says the video game company failed because of risks that were not disclosed to the board ''but were or should have been known'' by all of the defendants. The suit also says the EDC board was misled about whether 38 Studios would have enough money to finish the video game, codenamed Copernicus, that was critical to its success. It says the company's own financial projections showed a shortfall of about $22 million of the estimated $75 million needed. The company was due to get only a portion of the $75 million in bond funds because some was to be kept in reserve. The suit says the defendants should have known that the company was on track to exhaust its funds and it was ''likely that 38 Studios would run out of cash and go out of business by 2012.'' Schilling's firm tried to raise millions of dollars more in outside capital, but was unable. The suit also says that an EDC analyst who raised questions about the loan guarantee - and suggested he could not support it - was later excluded from doing further work on it by Saul, who oversaw the agency's financing programs at the time. As a result, the agency's customary analysis of the risks of the deal was never completed or submitted to the EDC board, according to the suit. The suit also accuses Saul and attorney Robert Stolzman, who served as EDC secretary, of withholding from the board ''negative'' opinions about the proposed deal, including from two consultants who said wouldn't invest $75 million in 38 Studios if they were in the EDC's position. In May, the company laid off its nearly 300 employees in Providence and more at a studio in Maryland it acquired in 2009. The suit says Wells Fargo also earned $473,000 in ''hidden commissions'' from 38 Studios that the state didn't know about - and which ate into the total available to run the company. Dana Crothers Obrist, a spokeswoman for Wells Fargo said the company does not believe the lawsuit has merit, and it is prepared to defend itself vigorously. A spokesman for Barclays had no comment. One of the law firms named in the suit, Adler Pollock & Sheehan, which had served as general counsel to the EDC, and employs Stoltzman, said in a statement the suit reflects a ''misappreciation'' of its role and said the firm will ''vigorously defend itself.'' Thomas Moses, president of Moses Afonso, which worked on the bond sale and was named in the suit, said he had not been served with it by Thursday afternoon and had not seen it. But he called any lawsuit against his firm or its attorneys ''frivolous and without merit.''
Original Story:
http://msn.foxsports.com/mlb/story/rh...
THE BACKYARD
BEST OF MAXIM
RELATED ARTICLES
WPRI: People lined up outside of the former headquarters of 38 Studios in Providence, where assets from Curt Schilling's failed video company were being auctioned off to the highest bidder. A.B. From cubicles to replica weapons, 38 Studios was selling EVERYTHING from their former headquarters. As part of my civic duty as a part-time blogger, here is the condensed list of some of...
SOCK IT TO 'EM
After the public was allowed to see items up for auction from Curt Schilling's failed 38 Studios business, the former pitcher tweeted "shut the hell up" to a reporter.
Red Sox News

Delivered to your inbox

You'll also receive Yardbarker's daily Top 10, featuring the best sports stories from around the web. Customize your newsletter to get articles on your favorite sports and teams. And the best part? It's free!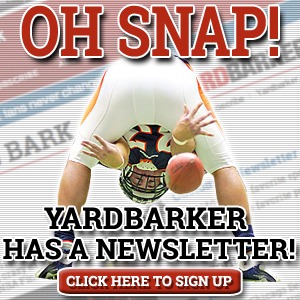 Latest Rumors
The Backyard

Today's Best Stuff

For Bloggers

Join the Yardbarker Network for more promotion, traffic, and money.

Company Info

Help

What is Yardbarker?

Yardbarker is the largest network of sports blogs and pro athlete blogs on the web. This site is the hub of the Yardbarker Network, where our editors and algorithms curate the best sports content from our network and beyond.