Denver, CO. It's now been five very long years since the magical run that landed the Colorado Rockies in the World Series. September and October of 2007 will always be remembered as a time of unbelievable memories and a month-long stretch where the Rockies could seemingly do no wrong. The streak of wins that catapulted them into the Fall Classic stunned the entire sports world and captured America's attention in the process. As everyone knows, Colorado would eventually lose in that World Series, but it gave fans of the purple and black some serious optimism looking into the future. Since then, the Rockies have had a little bit of success here and there, but this season they are experiencing one of the worst in franchise history. They still have a realistic chance at losing the most games ever in one season for any Rockies team, and they have been out of the playoff race now for months. This franchise is quietly becoming the worst thing you can be in sports….irrelevant. As the losses pile up and no major changes happen, the smoke signals from the ivory tower at Coors Field give off a message that this organization is fine with where they are and where they are headed. As some other teams in the National League West get better and expect to be successful, the Colorado Rockies are slipping into a situation where this organization is in some real trouble going forward.
Find a great collection of the MLB – Colorado Rockies memorabilia at SportsMemorabilia.com!
If you are a baseball fan, I am sure you noticed what the Dodgers did over the weekend. They essentially pushed all of their chips to the middle of the table and let the entire world know that they want to win right now. Their trade with Boston sent a resounding message to L.A. fans, and it is now clear this franchise will do everything necessary to be successful. Whether or not this trade propels them to a World Series championship is still to be determined, but it makes the Dodgers relevant and a serious threat as we head into September. It also lets everyone know that this teams new ownership group is serious about bringing success back to a franchise that has seemingly been lost for many years now. After a long period of time where L.A. was strapped for cash and hemorrhaging money, they have made a statement that they will be a viable contender in the National West for the forseeable future. Another team, San Francisco, has built a very solid foundation of winning over the past few years, and the fan base now expects success instead of just hoping for it. The Giants show no indications of slowing down, as they currently lead the division. Pitching has been their calling card, and their outstanding starting rotation means they should be an NL West contender until further notice. These two teams, the Dodgers and Giants, have made it clear that they will do whatever it takes to win. On the other hand, San Diego, Arizona, and Colorado all show signs of being just fine with mediocrity, and the urgency to win is just simply not there. One of the strange parts is, is that Rockies fans for the most part don't seem to care. Yes, Colorado does have their loyal fans who are frustrated and wish they were better. However, this team is still in the top half of the league in attendance, as they recently surpassed 2 million fans at Coors Field in 2012. If I were running the Rockies and plenty of people were still paying for my product, maybe I would also do nothing as far as making major changes. The fan base is speaking with their wallets, and the message they are sending is that losing is perfectly fine. As this all continues to happen, this franchise is sliding into irrelevancy in the baseball world. The Colorado Rockies are no longer a nice team in the west who makes strong late season runs. They have become a lower tier organization who just does not expect consistent success. This whole situation is a very difficult one for any Colorado Rockies fan. As the losses continue and the team underperforms, will ownership make some bold moves this offseason? Odds are, the answer is no. Why would they? By firing coaches and/or management, that will cost them more money than just standing pat. Will Rockies owner Dick Monfort always say that he is devoted to winning? Absolutely he will. The message he will give will always be what his paying public wants to hear. The problem is, as he continues to make comments and rake in his profits, his baseball team is gradually slipping into complete irrelevancy. Denver Sports by J Simp The post Colorado Rockies gradually becoming irrelevant franchise appeared first on Denver Sports Chat.
Original Story:
http://feedproxy.google.com/~r/Denver...
MORE FROM YARDBARKER
Rockies News

Delivered to your inbox

You'll also receive Yardbarker's daily Top 10, featuring the best sports stories from around the web. Customize your newsletter to get articles on your favorite sports and teams. And the best part? It's free!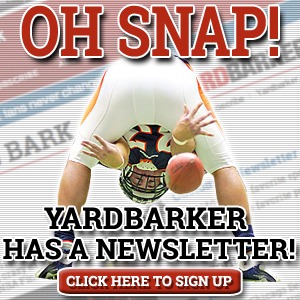 Latest Rumors
Best of Yardbarker

Today's Best Stuff

For Bloggers

Join the Yardbarker Network for more promotion, traffic, and money.

Company Info

Help

What is Yardbarker?

Yardbarker is the largest network of sports blogs and pro athlete blogs on the web. This site is the hub of the Yardbarker Network, where our editors and algorithms curate the best sports content from our network and beyond.