Posted November 08, 2012 on AP on Fox
Walt Weiss is making the rare jump from the high school dugout to the big leagues. The Colorado Rockies hired the former major league shortstop Wednesday night to replace manager Jim Tracy, who resigned Oct. 7 with one year and $1.4 million left on his contract rather than return to a club where its assistant general manager had moved into an office in the clubhouse. The 1988 AL Rookie of the Year with Oakland, Weiss played shortstop for the Rockies from 1994-97 and was a special assistant to general manager Dan O'Dowd from 2002-08. He left to spend more time with his family and last season coached Regis Jesuit High School outside Denver, in Aurora, to a 20-6 record and the 5A semifinals of the state championship. Weiss' son, Brody, is in his senior year at the school. The Rockies made the announcement after owner Dick Monfort and top officials deliberated at the general managers' meetings in Indian Wells, Calif. -- held at a hotel Monfort owns, the Hyatt Regency Indian Wells Resort & Spa. Weiss didn't return a phone message and email from The Associated Press. A team spokesman said Weiss would be introduced at a news conference Friday at Coors Field. "It was a lot of different things," general manager Dan O'Dowd said before suggesting senior vice president of major league operations Bill Geivett speak about Weiss' hiring. Geivett didn't immediately return phone messages. Weiss and Arizona coach Matt Williams were the finalists to replace Tracy, who quit following the worst season in franchise history. Rockies bench coach Tom Runnells and first baseman Jason Giambi also interviewed, with Giambi saying he would retire as a player if he got the job. The 48-year-old Weiss spent parts of 14 seasons in the major leagues, also playing for Oakland (1987-92), Florida (1993) and Atlanta (1998-2000). A .258 career hitter, he was an All-Star in the 1998 game at Denver's Coors Field. Colorado had more familiarity with Weiss than with Williams. "He would take trips in the minor leagues. He was always around with the major league club at home, as well," Geivett said earlier Wednesday. "I know Walt pretty well." Williams, a five-time All-Star third baseman, has been Arizona's third base coach the last two seasons after a year coaching first base. Before that, he was a Diamondbacks' broadcaster for five years. "I played against him in college when he was at UNLV," Geivett said. "No real personal contact." Weiss is just the sixth manager for the Rockies, following Don Baylor (1993-98), Jim Leyland (1999), Buddy Bell (2000-02), Clint Hurdle (2002-09) and Tracy (2009-12). Colorado went 64-98 last season under Tracy, who was promoted from bench coach to manager in May 2009 and was voted the NL Manager of the Year after guiding Colorado into the playoffs that season. The Rockies started strong in 2010 but faded at the finish and they ended up going 294-308 under Tracy, who also had worked with Geivett in Montreal and Los Angeles. Energized by the young players and the challenge of fixing things, Tracy said repeatedly toward the end of last season that he wanted to fulfill the final year on his contract in 2013. But he changed his mind after meeting with Geivett following the team's last-place finish in the NL West. Things changed dramatically for Tracy on Aug. 1 when Geivett, the assistant general manager, was given an office in the clubhouse and began focusing on roster management, particularly as it related to the pitchers, and evaluating the coaching staff and the rest of the players. Tracy's responsibilities were narrowed to game management and meeting with the media. "I thought we worked together fine," Geivett said after Tracy's surprise resignation last month. Geivett had said that structure will remain in place next season but he didn't think that would be an issue in his search for a new manager. In addition to altering their front office, with O'Dowd focusing his attention on the minor leagues and player development, the Rockies last summer reacted to Coors Field playing like its pre-humidor days by adopting a radical four-man rotation and a 75-pitch limit with several designated piggyback relievers, a much-derided experiment that lasted two months. Geivett has said the Rockies will return to a traditional five-man rotation next season with pitch limits determined on a case-by-case basis. Tracy was given an indefinite contract extension last spring but it guaranteed only his 2013 salary of $1.4 million as field manager and really just represented the club's desire to keep him in the organization in some capacity.
Original Story:
http://msn.foxsports.com/mlb/story/co...
THE BACKYARD
BEST OF MAXIM
RELATED ARTICLES
Walt Weiss becomes the Colorado Rockies 6th manager.In a long-awaited decision, the Colorado Rockies have chosen Walt Weiss as their next manager.The former American League Rookie of the Year has never managed, or coached in professional baseball. He served as a special assistant to the general manager for several years, but never in an official coaching role.Weiss was asked to join...
The Colorado Rockies have hired former major league shortstop Walt Weiss as their sixth manager in franchise history. Weiss, 48, was selected over Matt Williams, Jason Giambi and Tom Runnells.  His only coaching experience comes from the high school level where he took Regis Jesuit High School in Colorado to a 20-6 record and the 5A state championship semifinals. Weiss replaces...
DON'T QUIT YOUR DAY JOB
Despite not even being retired yet, the current Rockies 1B threw his hat in the ring as a candidate for the team's managerial job, but it looks as if he'll have to wait for his chance.
The Colorado Rockies named former shortstop Walt Weiss their new manager. Before making the official announcement, the team sent an email to their season-ticket holders. Weiss is expected to be announced at a Friday news conference. The 48-year-old replaces Jim Tracy, who resigned on Oct. 7. As a player, Weiss spent 1994-97 with the Rockies. "It has moved fast and it&...
SCOTTSDALE, Ariz. Diamondbacks third base coach Matt Williams interviewed for the Colorado Rockies managerial position on Monday and is one of two finalists for the job, according to the Denver Post. Walt Weiss was identified as the other finalist. It was a very good baseball conversation. They had a lot of questions, so I tried to answer them as best I could, Williams said Tuesday...
Former rookie of the year Walt Weiss has been selected as the Colorado Rockies' manager, the team announced in an email to its season-ticket holders Wednesday night. Weiss, who was a popular player with the Rockies and the Oakland A's during his playing career, will replace Jim Tracy and became the club's sixth manager in 21 seasons. He is expected to be introduced...
Last night, the Rockies announced that they have hired Walt Weiss as their next manager (first reported by Troy Renck of the Denver Post). Weiss replaces Jim Tracy who abruptly walked away and quit in October. Initially, the Rockies were considering not only Weiss but also Arizona Diamondbacks' 3rd base coach Matt Williams and Rockies current pinch hitter Jason Giambi among others...
After weeks of searching, the Colorado Rockies have finally settled on a new manager, Walt Weiss. The former big league infielder was chosen over Jason Giambi, Tom Runnells and Matt Williams.  His selection represents a slight deviation from standard operating procedure in Denver, where they have been more than happy to shake up their franchise mostly by promoting internal candidates...
The Denver Post is seeking to sell its minority ownership in the Colorado Rockies. The Post holds a 7.3 percent state in the major league baseball club that is majority owned by brothers Dick and Charlie Monfort. Ed Moss, CEO of the Denver Post, said Digital First Media, which operates MediaNews Group, owner of the newspaper, is seeking to sell the minority stake in the Rockies...
The Denver Post is seeking to sell its minority ownership in the Colorado Rockies. The Post holds a 7.3 percent state in the major league baseball club that is majority owned by brothers Dick and Charlie Monfort. Ed Moss, CEO of the Denver Post, said Digital First Media, which operates MediaNews Group, owner of the newspaper, is seeking to sell the minority stake in the Rockies...
The Denver Post is seeking to divest its minority ownership stake in the Colorado Rockies, the parent company announced. Digital First Media, which runs Denver Post owner MediaNews Group, said the paper is looking to raise funds to pursue a digital strategy focused on "content creation and advertising sales on multiple platforms," Digital First Media chief executive John...
A few of his high school players sauntered out to the diamond on a balmy Thursday afternoon, congregating near the infield grass that's beginning to turn brown. A day after hearing the news that Walt Weiss, their coach at Regis Jesuit, was heading back to the big leagues as manager of the Colorado Rockies, they were still a little stunned. That was their coach, the one who just...
MLB News

Delivered to your inbox

You'll also receive Yardbarker's daily Top 10, featuring the best sports stories from around the web. Customize your newsletter to get articles on your favorite sports and teams. And the best part? It's free!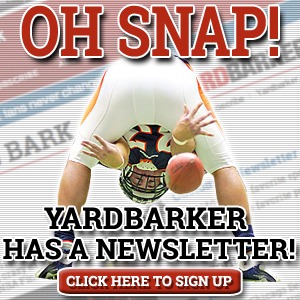 Latest Rumors
The Backyard

Today's Best Stuff

For Bloggers

Join the Yardbarker Network for more promotion, traffic, and money.

Company Info

Help

What is Yardbarker?

Yardbarker is the largest network of sports blogs and pro athlete blogs on the web. This site is the hub of the Yardbarker Network, where our editors and algorithms curate the best sports content from our network and beyond.