Ruben Tejada might not have the most impossible job in this city when replacing Jose Reyes at shortstop- that's reserved for the next Yankees' closer after Mariano Rivera- but he is coming into to a difficult situation. He's replacing an All-Star, one that was consistently injured, but still one of the top-three in the league at the position. Reyes was also immensely popular with the fans and teammates, and was at the core of a heated debate for months due to how he represented the frustrating financial situation of the organization. There hasn't been a non-Wilpon controversy in camp, except the one in which Tejada showed up "on-time" instead of early like most of his teammates. The reaction by Terry Collins was mixed throughout the blogosphere. There were a number of fans on Metsblog questioning his devotion and drive. Ted Berg of SNY took a unique position by not only questioning Collins' decision, but asking whether it was necessary to discipline Tejada publically. I initially thought Collins might have been harsh, but in the long-term Tejada will thank him for teaching him a lesson about the big leagues. I also think Collins deserves the benefit of the doubt when it comes to handling the clubhouse culture and personalities. Tejada is going to be one of the young kids in which the foundation of a new era of Mets baseball will be built upon. You don't need a Jose Reyes to win a championship, but every winning team needs a steady shortstop. NYBD contributor Joe Delgrippo compared Tejada to Elvis Andrus earlier this spring. Their minor league offensive numbers are very similar, and Andrus has developed into the type of player you realistically can project as Tejada's best case ceiling. The Mets, more so during Tony Bernazard's reign as the VP of Player Development, have been known to push top prospects a level ahead their development. At the age of 19, Tejada was the starting shortstop for Binghamton. A year later he made the big club on opening day. I saw him play early in the season during both stints, and he was clearly overmatched both offensively and defensively. In both cases he also adjusted and actually improved going forward. This year will be no different, as he will continue to be challenged. Before you think Collins is throwing him to the wolves, look at how he addressed the situation with me during a recent conference call with the blogosphere. Although Tejada's shown a strong penchant for working counts and getting on base, Collins believes it's better to put him in a lower leverage position down in the lineup. "That's a huge thing (replacing Reyes) to put on the shoulders of a 21-year-old baseball player," Collins said. "He's got enough on his mind to replace Jose defensively, let alone to say, 'you've got to get on, you've got to get into scoring position because you're replacing Jose Reyes.' That's an awful lot to ask of that young man." That doesn't sound like a manager that is going too hard on Tejada. When I asked Collins on that same call if making Tejada's reporting time an issue publically was something he regretted, he disagreed.  "When they see everyone but your star guy, or one of your guys who's replacing an all-star, it's quite noticeable. When they ask you, 'why isn't he here?' I have no answers. I wasn't mad at him, I was disappointed he wasn't here." Any ballplayer will tell you that as tough as it is to get to the big leagues, but staying there is probably even tougher. Collins knows that his team is going to have to be focused and play hard and fundamental throughout 2012 if they are going to just compete. There is little margin for error and they need as much time on the field as possible. An inexperienced double play partner in Daniel Murphy adds to the sense of urgency of Tejada being in camp. I always wonder why so many players have visa issues each year. Some can't avoid it, as off-the-field issues such as arrests or even PED use can tie them up in government bureaucracy. Others, like Tejada, know they have to be in camp by a certain time and probably should plan accordingly. This is not a game, it's a multi-billion dollar business and job. After reflecting on Collins' answers to my questions, I believe his intention was to send an early message to Tejada, but also his team. The Mets may not have the most depth or talent in the league. They may not match up well position-by-position with the big boys like Philadelphia, Milwaukee, Atlanta and Arizona. What he does expect from them is to put in the time to maximize whatever talent is their ceiling. Young players sometimes need that push in order for them to maximize their talent. Is Ruben Tejada one of those players? I don't know, but I would trust that Terry Collins does have the answer. I wasn't a huge fan of Collins' in game management in 2011, but I was very impressed on how well he handled running his clubhouse. He has a pulse on how to balance motivating his team, pushing them outside their comfort zone, and protecting them. The players all seem to respect him, especially in those final days when they weren't playing for anything. Professionalism wasn't a strength of this club under Jerry Manuel and Omar Minaya. It has been under Collins and Sandy Alderson. A successful future for this team requires players to conduct themselves on the field more like a Derek Jeter, the example Collins provided for a player that reported early but wasn't required. How many young players say later in their career they wish they had someone push them in their early years? It's a frequent quote in pieces that are centered on missed opportunity or regret. Ruben Tejada may not realize it now, but Collins might have done him a favor. What is better for him? Being uncomfortable because your manager called you out publically, or looking back in 5 years and wishing you put in that extra time to give yourself the best chance of big league success. You never know, this could be his best and only chance of seizing a starting job. Was Collins too hard on Tejada? The answer, at least to me, is obvious.
Original Story:
http://nybaseballdigest.com/2012/03/0...
MORE FROM YARDBARKER
MLB News

Delivered to your inbox

You'll also receive Yardbarker's daily Top 10, featuring the best sports stories from around the web. Customize your newsletter to get articles on your favorite sports and teams. And the best part? It's free!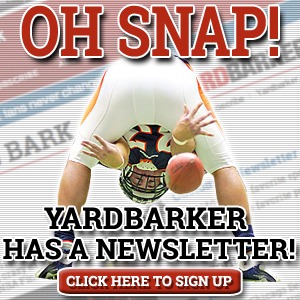 Latest Rumors
Best of Yardbarker

Today's Best Stuff

For Bloggers

Join the Yardbarker Network for more promotion, traffic, and money.

Company Info

Help

What is Yardbarker?

Yardbarker is the largest network of sports blogs and pro athlete blogs on the web. This site is the hub of the Yardbarker Network, where our editors and algorithms curate the best sports content from our network and beyond.