Found February 08, 2013 on Losers Bracket:
We've seen this before Ryan Braun, the most popular and by far best player on the Milwaukee Brewers is accused of using drugs.  Last time he got off on a technicality.  This time he got off because he was reviewing the technicality.   What in the hell are we even talking about? Hi Ryan. I don't care if you are a juicer. Really. Rookie of the year, 202 home runs so far, a career .313 average, member of the 30-30 club… I could go on and on.  But I'm not here to talk numbers.  I am here as a life long adult Brewer fan and if I give two craps if he is on drugs.  I'm done.  I don't care.  Well I care.  Like I care if likes beer or rum and cokes. It's interesting conversation.  I probably care as much as he cares that I have eaten at his 812 restaurant that he has a minority ownership in with Aaron Rodgers. Ok…and I lose focus.  812 restaurant on Bluemound in Brookfield sucks ass.    SERIOUSLY BAD.  Wait, incredibly average.  Big difference.  There was nothing bad about the place, it's just that they didn't try at all.  It was a BBQ joint that went out.  So they took that sign down, paid about a grand for a new wooden 812 sign, and on the inside bought some token Rodgers / Braun **** that I could of bought at Target.  The only unique piece is Rodger's and Braun's supposed game worn shoes.  In the dining room the same pictures of steers and cows that used to hang up at the BBQ place are still hanging.  Fairly certain neither guy have even been at the place.  Dude it's your place!  The menu was over priced for comparable Apple Bees steak joint.  No signature "this is Aaron's favorite Mac and Cheese" recipe **** either.  It just was blah.  I did lose $20 bucks when I dared the guy next to me to ask if Aaron or Ryan were coming in that night (it was a Tuesday night in October).   The waitress thought it was doubtful.  Sad part, most people in there (and it was packed- no pun intended) were wearing Brewers and Packer ****.  What is wrong with people? Do I think Ryan is on drugs?  FOCUS BEEFE!  I think most guys do what they need to do to keep a competitive edge.  **** 1/2 the craptastic athletic people I work out with take natural chia seeds and advocare protein shakes for "that edge" so they can lose 5lbs and do 20 burpees without hurling.  Take that times 1 gazillion motivational reasons and effort and skill set.   I think pros… they take what they can to gain an advantage.  Hell, I would. Ok, so why don't I care?  I wrote an article where I think he had herpes the first time.   It has 197 facebook likes.  I don't pretend to know why people "liked" it. I don't care because I accept the fact the world and people are less than perfect.  Making athletes heroes for adults is beyond stupid.  That I should know so much about Donald Driver but very little about my priest or my neighbor is kind of odd.   It's just entertainment.  And the lofty dream these people are supposed to be… well it's too high of shelf we put them on.  So if he's on drugs so what?  I mean, what the hell it's his life.  I don't crucify the co-worker that drinks a little too much a few nights a week after work, but I crucify Ryan Braun because he cycles some HGH or steroids to bulk up and stay sharp.  wooty friggin doo. It's funny no one talks about this much, until it's a big "scandal" when someone gets caught.  Lance and too many others to mention (ok Sammy Sosa) we don't discuss until we ARE SHOCKED to find out the news.  Clay Matthews is on HGH; the circumstantial evidence is deep… I think he would be convicted in a jury.   The evidence is staggering.  See high school picture and now.  Now imagine that guy was you next to your locker in high school and you see him 5 years later.  It doesn't matter his "genetics" is NFL quality.  He had a little frame and now he is a monster. (Almost literally.)   HGH changes your FACIAL features.  That's a fact.  (Cue a Barry Bond picture).   Clay looks just a little different doesn't he? 80lbs of all muscle since he was 17. This is not human. This isn't a rant.  It's apathy.  I will cheer Ryan and Clay on.  Either way.   Do I condone it?  Hell no.  But I don't condone my buddies drinking habits either;  he's still fun to go out with.   Roste Beefe – About Roste:  He went to Panama City Spring Break 4 years in a row in the early 1990s.  He also has an English degree from UW-Oshkosh and his spelling, grammar, etc is sorely lacking.  He is co-owner and author for losersbracket.com          
Original Story:
http://losersbracket.com/2013/02/ryan...
THE BACKYARD
BEST OF MAXIM
RELATED ARTICLES
MILWAUKEE -- Rickie Weeks will never fully admit it because he's as tough as nails. Though he had every reason to use his gruesome ankle injury as an excuse for a forgettable first half of 2012 in which many called for him to be yanked from the lineup or even sent to Triple-A, he didn't say one word about it. But in reality his ankle wasn't healthy in the first half...
Former Milwaukee Brewers first-round pick Eric Arnett underwent reconstructive surgery on the ACL in his right knee Thursday and is expected to be sidelined for five to six months. The Brewers made the expectation of Arnett's ACL diagnosis public Tuesday and said the right-hander was scheduled to be evaluated by team physician Dr. William Raasch in Phoenix on Wednesday to confirm...
This is the second part in a five-part series previewing the Milwaukee Brewers by position heading into spring training, which starts Tuesday with pitchers and catchers reporting. Friday: Starting pitchers Today: Relief pitchers Sunday: CatchersMonday: InfieldersTuesday: OutfieldersON THE ROSTER (alphabetical order): RHP John Axford (5-8, 4.67 ERA, 35 saves), RHP Burke Badenhop ...
When I think back on Rickie Weeks' 2012 fantasy season, I'm mostly overwhelmed with negative thoughts and emotions. If you look at his end-of-season stat line, though, it wasn't really all that bad. Yes, his .230 batting average over 588 at-bats was a category killer, but his 21 homers, 16 steals, and 85 runs were actually pretty useful. What really soured me on Weeks last...
Milwaukee Brewers manager Ron Roenicke strongly defended slugger Ryan Braun on Saturday night, saying he's upset over the possibility that the 2011 NL MVP was linked to baseball's latest drug investigation for no good reason. Braun's name appears in records from the Biogenesis of America LLC clinic, a defunct business in Coral Gables that allegedly provided performance...
Yahoo! Sports reporters Jeff Passan and Tim Brown reported late on Tuesday that they had obtained records of now defunct anti-aging clinic Biogenesis and that three of the documents contained the name of Brewers left fielder Ryan Braun. Last week, the New Times of Miami reported that Biogenesis and its founder Anthony Bosch had allegedly provided performance-enhancing drugs to other...
This is the first in a five-part series previewing the Milwaukee Brewers by position heading into spring training, which starts Tuesday with pitchers and catchers reporting. Friday: Starting pitchersSaturday: Relief pitchersSunday: CatchersMonday: InfieldersTuesday: Outfielders ON THE ROSTER (alphabetical order): RHP Nick Bucci (2-2, 1.99 ERA in Single-A), RHP Hiram Burgos (2-2...
As Major League Baseball continues their investigation of Anthony Bosch's Biogenesis clinic in Miami, Florida, there are still more names of professional ballplayers released that had a connection with the biggest PED scandal since BALCO. The newest release of names included Yankees catcher Francisco Cervelli and Orioles third baseman Danny Valencia, but the biggest name was the...
What happened yesterday?  Ryan Braun (Photo credit: Wikipedia) First it was Yahoo Sports who reported the names of Milwaukee Brewers Ryan Braun and New York Yankees Francisco Cervelli. The New York Daily News in a few hours later, identifying Jesus Montero of the Seattle Mariners. Followed by SI's Tom Verducci ousting the name of Detroit Tigers Jhonny Peralta. Those are the latest...
FOX Sports Wisconsin on Thursday released the Milwaukee Brewers spring training television schedule for the 2013 season, and it will begin at 3 p.m. Monday, March 11 with a matchup against the Los Angeles Dodgers.FOX Sports Wisconsin also announced plans to televise "Brewers On Deck 2013 at about 10 p.m. Monday, Feb. 11 following the Milwaukee Bucks game. The spring training...
MLB News

Delivered to your inbox

You'll also receive Yardbarker's daily Top 10, featuring the best sports stories from around the web. Customize your newsletter to get articles on your favorite sports and teams. And the best part? It's free!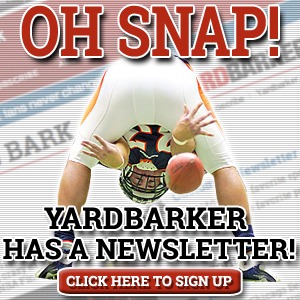 Latest Rumors
Best of Yardbarker

Today's Best Stuff

For Bloggers

Join the Yardbarker Network for more promotion, traffic, and money.

Company Info

Help

What is Yardbarker?

Yardbarker is the largest network of sports blogs and pro athlete blogs on the web. This site is the hub of the Yardbarker Network, where our editors and algorithms curate the best sports content from our network and beyond.