As Major League Baseball continues their investigation of Anthony Bosch's Biogenesis clinic in Miami, Florida, there are still more names of professional ballplayers released that had a connection with the biggest PED scandal since BALCO. The newest release of names included Yankees catcher Francisco Cervelli and Orioles third baseman Danny Valencia, but the biggest name was the 2011 NL MVP, Brewers outfielder Ryan Braun. Although his name wasn't written next to a particular drug to further put him in a hole, Braun said he has nothing to hide in this matter and is willing to cooperate with the MLB during this investigation. He went on to say that while he and his attorneys were disputing his positive drug test last winter, they used Bosch as a consultant. Bosch answered their questions about the possibility of tampering with test samples, which is eventually how Braun was able to win his appeal and didn't have to serve a 50-game suspension. I really don't know why this seems like a surprise; even though he avoided getting punished last year because the test sample was indeed tampered with, it didn't answer the fact that there was a positive test with his name next to it. During his defense, I never heard Braun say he didn't take performance-enhancing drugs, but since the seal was broken, the test results had to be thrown out the window. So, even though he side-stepped losing a third of his 2012 season, I'm not convinced he was clean. He may be now, but we also thought A-Rod was clean now too. There is no denying that Braun has been incredibly consistent throughout his six-year MLB career; after winning the 2007 NL Rookie of the Year award with a .324/.370/.634 line with 34 homers and 97 RBI, he's gone to five straight All-Star games, while also winning five straight Silver Slugger awards. He's hit 30+ homers five times, has driven in 100+ runs five consecutive seasons, and has never scored less than 91 runs in a season. In fact, after the trying winter he had last year in his attempts to clear his name, some people (including myself) thought he would have a tough season, especially after hitting .213 and striking out 10 times in 19 Spring Training games. However, we were all wrong, as he was a man on a mission. He hit .319/.391/.595 while leading the NL with 41 homers, 108 runs scored, and a .987 OPS to silence his critics. They may have been silenced, but it still doesn't reverse the fact that he tested positive for a banned substance and didn't deny his use of it, but instead focused on the tampering of the sample. Granted, Braun and his attorneys knew that was the only way he'd be able to win his appeal, so it makes sense as to why they went so hard after that aspect of the case. Obviously, it worked because they were successful, but these latest findings once again make me question the level of his involvement with PEDs. He says Bosch was used as a consultant last year, but the fact that Braun attended the University of Miami and the Biogenesis clinic was a stone's throw from the college campus makes me very suspicious. He may be telling the truth, he may not be. A year after his positive test was released, he's still being connected to banned substances. It just doesn't add up. Thanks for reading! To Follow Matt's posts at On The Way Home and Rising Apple, you can follow him on Twitter: @mmusico8. If you'd like to join On The Way Home as a staff writer, you can contact Matt at matt.musico8@gmail.com. The post Ryan Braun Linked to PED Scandal in Miami…Is It Really Surprising? appeared first on On The Way Home.
Original Story:
http://feedproxy.google.com/~r/wordpr...
MORE FROM YARDBARKER
MLB News

Delivered to your inbox

You'll also receive Yardbarker's daily Top 10, featuring the best sports stories from around the web. Customize your newsletter to get articles on your favorite sports and teams. And the best part? It's free!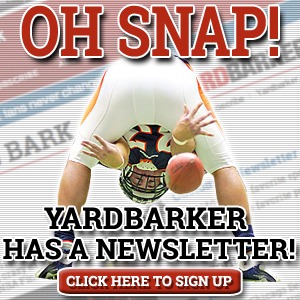 Latest Rumors
Best of Yardbarker

Today's Best Stuff

For Bloggers

Join the Yardbarker Network for more promotion, traffic, and money.

Company Info

Help

What is Yardbarker?

Yardbarker is the largest network of sports blogs and pro athlete blogs on the web. This site is the hub of the Yardbarker Network, where our editors and algorithms curate the best sports content from our network and beyond.