<table "width="600" cellpadding="3" cellspacing="0" border="0" align="left"> (function(d, s, id) { var js, fjs = d.getElementsByTagName(s)[0]; if (d.getElementById(id)) return; js = d.createElement(s); js.id = id; js.src = "//connect.facebook.net/en_US/all.js#xfbml=1&appId=338972182794230"; fjs.parentNode.insertBefore(js, fjs); }(document, 'script', 'facebook-jssdk')); Follow @SportsTruth360
!function(d,s,id){var js,fjs=d.getElementsByTagName(s)[0];if(!d.getElementById(id)){js=d.createElement(s);js.id=id;js.src="http://feedproxy.google.com//platform.twitter.com/widgets.js";fjs.parentNode.insertBefore(js,fjs);}}(document,"script","twitter-wjs"); <table "width="600" height="230" cellpadding="3" cellspacing="0" border="0" align="left"> Title: The Sports Truth Show
Date: Tuesday May 15th 2012
Co-Hosts: Chris Renrick, Dave Danese
Guests:Dante Pastoria, Chef Rob
Description:The guys talked about the Detroit Tigers troubles and how Ryan Raburn ISNT the next Prince Fielder! . 2nd Segment they talk some more Tigers and get intern Lester Marks to bow to people as they come in the place, since he was late… _____________________________________________________________________ jwplayer('mediaplayer').setup({ 'flashplayer': 'http://yoursports360.com/jwplayer/player.swf', 'id': 'playerID', 'width': '600', 'height': '380', 'playlistfile': 'http://yoursports360.com/xml/051512.xml', 'playlist.position': 'bottom', 'playlist.size': '75', 'plugins': 'fbit-1,tweetit-1,sharing-3', 'skin': 'http://yoursports360.com/jwplayer/skins/bluemetal/bluemetal.zip' }); _____________________________________________________________________ // < ![CDATA[ //Javascript Created by Computerhope http://www.computerhope.com //store the quotations in arrays var images = [], index = 0; images[0] = "<a href = 'http://www.facebook.com/DunkinDonuts' target='_blank'><img src='http://yoursports360.com/dunkin_img/facebook_468x60_backup.png' alt='' width='464' height='57'/>"; images[1] = "<a href = 'http://www.facebook.com/DunkinDonuts' target='_blank'><img src='http://yoursports360.com/dunkin_img/facebook_468x60_backup.png' alt='' width='464' height='57'/></a>"; index = Math.floor(Math.random() * images.length); document.write(images[index]); //done // ]]> Latest 360 Tigers Articles Four Things the Tigers Have to Fix…
05/13/2012 BY JOHN CZECH The Never Ending Story: Brandon Inge…
05/13/2012 BY ROB WISE Porcello and Smyly provide stable…
05/11/2012 BY GARRETT KOLODZIEJ AL CENTRAL STANDINGS TEAM W L PCT GB L10 STRK Indians 19 16 .543 - 5-5 W1 Tigers 17 18 .486 2.0 4-6 L1 White Sox 17 19 .472 2.5 5-5 W1 Royals 14 20 .412 4.5 6-4 W3 Twins 10 25 .286 9.0 3-7 L1   Jon L Producer Chris R Co-Host / Writer Dave D Co-Host Jason L Co-Host Stan W Social Media Jason V Intern/Stats Guy Lester M Intern/Event Guru Mario D Intern/Sports Nut <div style="float:left; text-align:left;>DET Sports 360If it's Detroit Sports related...we got it covered! Detroit fan my whole life and love talking sports. Best city in the world!More Posts - Website Follow Me:
DS360 Tags: Sports Talk, Detroit Tigers, Sports Truth
Original Story:
http://feedproxy.google.com/~r/Detroi...
MORE FROM YARDBARKER
MLB News

Delivered to your inbox

You'll also receive Yardbarker's daily Top 10, featuring the best sports stories from around the web. Customize your newsletter to get articles on your favorite sports and teams. And the best part? It's free!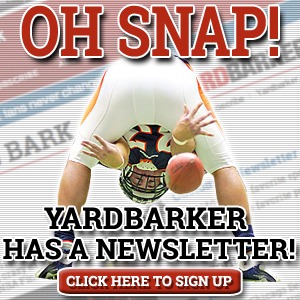 Latest Rumors
Best of Yardbarker

Today's Best Stuff

For Bloggers

Join the Yardbarker Network for more promotion, traffic, and money.

Company Info

Help

What is Yardbarker?

Yardbarker is the largest network of sports blogs and pro athlete blogs on the web. This site is the hub of the Yardbarker Network, where our editors and algorithms curate the best sports content from our network and beyond.