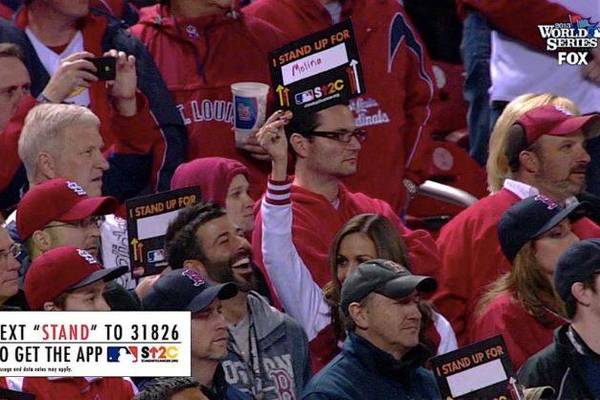 Contestant Sarah Newlon of Season Eleven of the Bachelor was seen holding a Stand Up 2 Cancer sign with the name of Cardinals catcher Yadi Molina written on it in game four of the World Series. Is this Cardinals fan stating that Molina is a clubhouse cancer? We doubt it and she most likely offended every single person affected by cancer by making a joke out of it; however, if you've ever watched an episode of the Bachelor you would understand how the minds of those contestants work.  Major League Baseball takes a moment to recognize those affected by cancer by having the fans, players, and umpires stand up between innings holding signs of the names of those with cancer. It's quite a moment. 1 total views, 1 views today
Read the rest of this story...
MORE FROM YARDBARKER

MLB News

Delivered to your inbox

You'll also receive Yardbarker's daily Top 10, featuring the best sports stories from around the web. Customize your newsletter to get articles on your favorite sports and teams. And the best part? It's free!