The 'Baseball has been very, very good to its players' quiz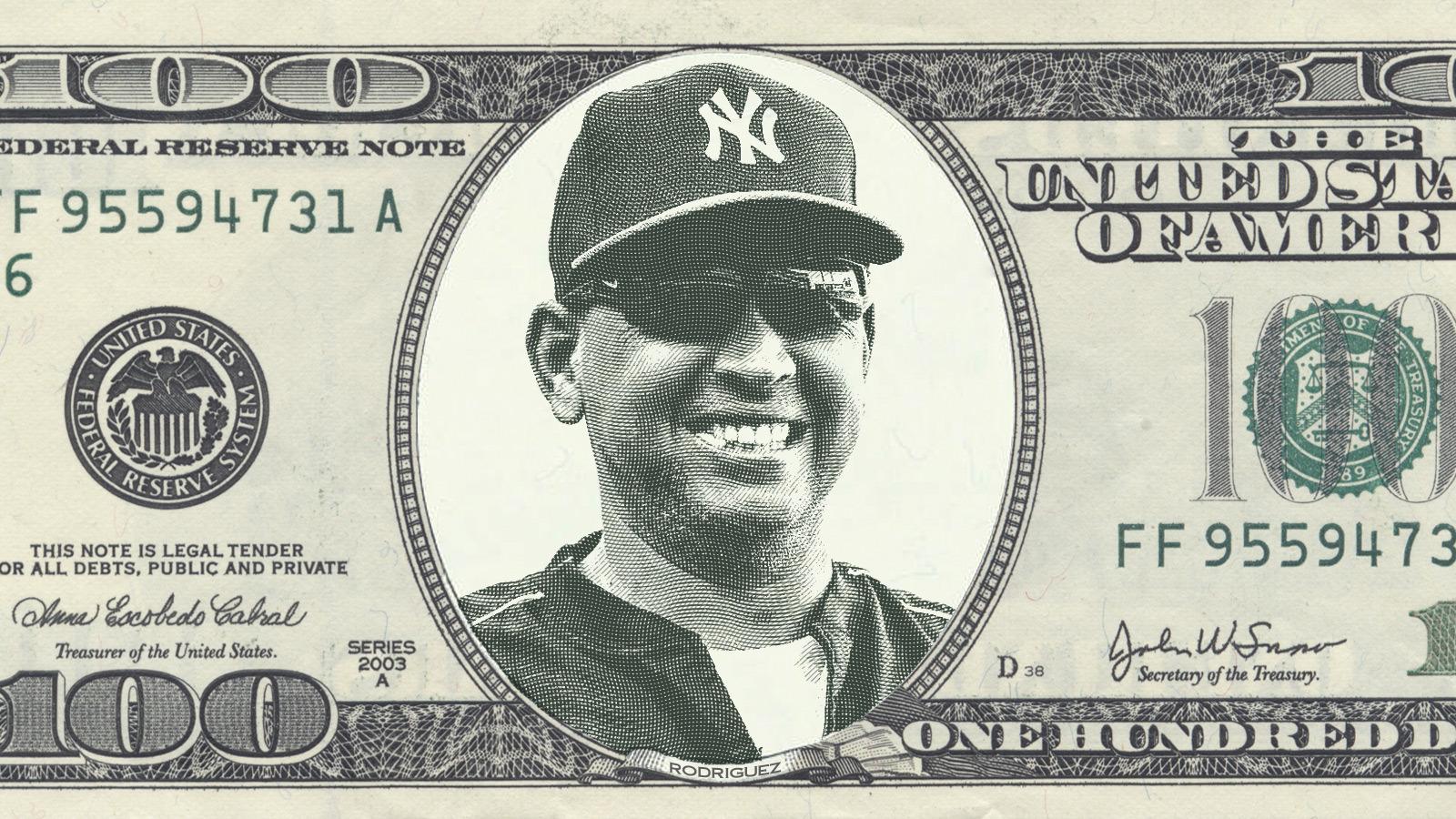 Yardbarker Illustration/Getty Images
It's Tax Day here in America, and no collection of athletes pays more to Uncle Sam than MLB players. In fact, that's always been the case. 
In 1980, Nolan Ryan became baseball's first million dollar man around a time when the average NFL salary wasn't even six figures. In 1992, when the NBA salary cap was around $12.5 million per team, the Mets gave Bobby Bonilla a deal worth more than six million per season. The Mets enjoyed paying Bonilla so much that they agreed to cut him a check every July until 2035. And then, of course, there is A-Rod, the patron saint of absurd athlete contracts, who signed not one, but two deals worth over a quarter of a billion dollars apiece. 
So who will be the first to crack the $50 million per season threshold? Clayton Kershaw is the current king of the hill, making a cool $33 million in 2017. Mike Trout doesn't hit free agency until 2021, so smart money might be on Bryce Harper, who seems all but destined for a massive payday from the Yankees when he becomes a free agent in 2019. But keep in mind, no matter what exorbitant figure Harper signs for in two summers, he's probably going to be grossly underpaid by market standards. 
Which gets us to today's quiz of the day. With no salary cap in place, MLB teams are able to hand out the largest contracts in all of sports. How many of the 30 most expensive MLB contracts of all-time can you name in eight minutes?

Good luck!

CLUE: Total value of contract / team

Name the 30 most expensive contracts in MLB history
MORE FROM YARDBARKER
MLB News

Delivered to your inbox

You'll also receive Yardbarker's daily Top 10, featuring the best sports stories from around the web. Customize your newsletter to get articles on your favorite sports and teams. And the best part? It's free!