Found April 09, 2013 on Pirates Prospects:
Justin Wilson threw three shutout innings last night. Last night Justin Wilson came on in relief and pitched three perfect innings, striking out two. Wilson's stuff looked great, with a fastball that was touching 97, and consistently in the mid-90s. He also was flashing a great curveball with a big break that finished consistently down in the zone. Wilson has only pitched nine innings in his major league career, spread out between last September and the start of this season. That means most Pirates fans haven't had a chance to see him over a long period of time, leaving some questions about his stuff. I've followed Wilson since he broke into pro ball, seeing the majority of his starts while he was in Lynchburg, and seeing him at least once a year each year after that. Here is my breakdown of the pros and cons for Wilson. The Control The big topic with Wilson is his control. That didn't show up last night, as he threw three innings with no hits and no walks. But Wilson has a career 4.5 BB/9 ratio in 518.2 innings in the minors. If you're thinking "maybe last night is a sign that his control problems are behind him", then you're going to be extremely frustrated in the future. Wilson isn't like a lot of guys with control problems. In some starts the control issues won't be there, and he will be absolutely dominant. We saw that last night. Then there will be other starts where control is a huge problem, and the outing will turn into a roller coaster ride. A prime example of this came early last season. Wilson combined on a no-hitter early in the season, throwing 107 pitches over 7.1 no-hit innings. In his next start he was removed after throwing 95 pitches in four innings, walking three in the process. And leading up to that no-hitter, Wilson had starts where he walked six in five innings, and five in five innings. When Wilson has control of his pitches, he looks like a potential ace. But the fact that he's not consistent with that control limits his upside to more of a 3-5 starter or a late inning reliever. The Stuff What you saw last night out of Wilson was legit. He's got some of the best stuff in the system. As a starter, his fastball sits in the 92-94 range, touching 96. As a reliever he sits in the mid-90s, much like last night. In the past he has touched as high as 99 MPH, although that only happened twice, and hasn't happened since. Last night we saw the curveball, and saw why that is his best off-speed pitch. Wilson also throws a slider and a changeup. The slider is more like a cutter. He threw the pitch several times last night, ranging from 87-92. The pitch looked more like a slower version of his fastball, just with more late movement. However, he didn't command the pitch as well as he did the curveball. Wilson also throws a changeup, which is probably his second best off-speed pitch, and effective when he's in the rotation. Overall, Wilson has four pitches that can be average or better. His fastball and curveball are above average or better, with last night being more of the "better". Starting vs Relieving Most pitchers see an improvement when they move from the rotation to the bullpen. Maybe they don't give up as many hits, or maybe they see an improvement with their command. That's not the case with Wilson. His fastball does go up a few notches out of the bullpen, sitting in the 94-96 range, rather than 92-94. However, the inconsistent control is still there. Wilson struggles with consistency from appearance to appearance whether he's in the bullpen or in the rotation. For that reason, there's no real benefit to keeping him in the bullpen over the long-term. Eventually he's going to frustrate Pirates fans, kind of in the way that Jonathan Sanchez will probably frustrate Pirates fans at times this year. That does bring up the topic of why the Pirates didn't just let Wilson be a starter. The best answer for that is probably due to his track record. Wilson had no track record in the majors. In the minors he had a pretty consistent track record where three things would happen: he'd give up a lot of walks, strike out a lot of hitters, and wouldn't give up many hits. His biggest weakness, the walks, were countered by the high strikeouts and the low hits. Last year Wilson gave up six hits per nine innings and struck out a batter an inning. We know the control problems are going to carry over to the majors. But can Wilson strike out a batter an inning and keep such a low batting average against opposing hitters in the majors? That's a big assumption to just expect those numbers to carry over. Meanwhile, Jonathan Sanchez has shown that he can have success in the majors, even with control issues. From 2009 to 2011 he had a 4.9 BB/9 ratio in 458 innings. However, he posted a 3.75 ERA in that span, thanks to a 9.5 K/9 and a 7.0 H/9. Like Wilson in the minors, Sanchez was countering the walks with a low average and a lot of strikeouts. Wilson is in a good situation in the bullpen. He can get major league innings, and work as a multi-inning reliever like last night. If he shows the ability to strike out a lot of hitters and keep the hit count low, the Pirates could consider him for the rotation after the 2013 season. As for the short-term rotation, that's probably not going to happen. Even if Wandy Rodriguez goes on the disabled list, Wilson would need to be stretched out. He threw three innings last night. If he's a spot starter the next time around, he would probably be limited to four innings, with Jeanmar Gomez taking the other innings. In Spring Training, starters didn't go from three innings to full starts. They went from three to four, then after 1-2 starts at four they went to five, then the regular season. The only way to stretch Wilson out would be to send him down to Triple-A for a few weeks. The Pirates would be better off keeping him in the majors, letting him get experience against major league hitters, and using guys like Kyle McPherson and Phil Irwin as immediate rotation depth.
Original Story:
http://feedproxy.google.com/~r/Pirate...
THE BACKYARD
BEST OF MAXIM
RELATED ARTICLES
Charlie Morton and Francisco Liriano both threw at Pirate City this afternoon. Morton threw a 35-40 pitch bullpen session, which came two days after he threw two innings in an extended Spring Training game. Liriano threw two innings of a simulated game, throwing about 30 pitches total. I spoke with both pitchers after their work today to discuss how they were feeling physically,...
TOP OF THE SYSTEM A look at how the current top 20 prospects did today.  Note that this list doesn't include players currently in the majors. If a player is in the majors, he will be removed, everyone below him will be shifted up a spot, and a new player will be added to the bottom of the list. Rankings are from the pre-season rankings, and links to each prospect writeup can be...
Pirates (3-5) at D-Backs (5-3) 3:40 PM–Chase Field, Phoenix MLB.com Gameday TV: ROOT Bring out the brooms! The Bucs go for the sweep in today's afternoon game out in Phoenix. This would obviously be a great way to recover from the rough Dodgers series and would build some momentum going in to a weekend home series against the Reds. It would be especially great if the offense...
TOP OF THE SYSTEM A look at how the current top 20 prospects did today.  Note that this list doesn't include players currently in the majors. If a player is in the majors, he will be removed, everyone below him will be shifted up a spot, and a new player will be added to the bottom of the list. Rankings are from the pre-season rankings, and links to each prospect writeup can be...
The Pittsburgh Pirates jumped out to an early lead against the Los Angeles Dodgers on Sunday afternoon. Starling Marte, who was the only Pirate to get a base hit off of Clayton Kershaw in Saturday nights game , led off the game with a single to left field off of MLB rookie Hyun-Jin Ryu. Ryu got Neil Walker to pop out to shortstop before Andrew McCutchen hit a two-run home run to...
More than anything, this was a James McDonald Game. McDonald had a 1-0 lead when he took the mound in the first inning. He walked two of the first three hitters, then gave up a double, then a home run. It looked like the Pirates were going to be stuck with J-Mac at his worst. Instead, McDonald set down nine of the ten hitters he faced in the second, third, and fourth innings, only...
After posting a 2.78 ERA over 71 appearances for the Astros in 2011, Mark Melancon did not adjust well to the American League last season. He was traded to the Red Sox in the offseason and recorded a 6.20 ERA in 41 appearances. The right-hander came to Pittsburgh in the Joel Hanrahan deal and told PiratesDugout.com's George Von Benko that he feels comfortable in the Bucs bullpen.
A bittersweet night in Phoenix saw a Pirates win as well as an injury to perhaps the Pirates' best pitcher.  The Arizona heat warmed up the Pirates' bats as they scored a season-high 5 runs to give them a 5-3 run over the Diamondbacks. Wandy Rodriguez was standing in the on-deck circle before he had…
Through six games, the Pirates have scored eight runs and allowed 16. That puts them dead last in the NL in runs scored and second in runs allowed. They are 1-5. Through six games, the Diamondbacks have scored 37 runs and allowed 27. That puts them third in the NL in runs scored and ninth in runs allowed. They are 5-1.  If we're being honest, right now I'm more concerned...
Swept.  It's embarrassing.  Watching these guys bat actually makes me embarrassed.  Like I'm out there doing it. That guy knows. Someone else who knows a thing or two is Matt Shoemaker.  He is looking for someone to replace Kevin Correia. That should take care of my plugs for this preview. Now it's on to Arizona.…
Sometimes life can be challenging.  For example, I've spent basically the entirety of the past two days either in a hotel lobby, on a roof, snaking pipes, or shopping for a new toilet. That's not to complain, adversity is what makes life great.  Hopefully the Pirates have learned that lesson and this response is real. A series…
Pirates News

Delivered to your inbox

You'll also receive Yardbarker's daily Top 10, featuring the best sports stories from around the web. Customize your newsletter to get articles on your favorite sports and teams. And the best part? It's free!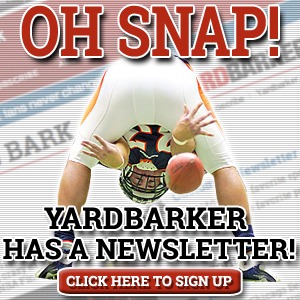 Latest Rumors
Best of Yardbarker

Today's Best Stuff

For Bloggers

Join the Yardbarker Network for more promotion, traffic, and money.

Company Info

Help

What is Yardbarker?

Yardbarker is the largest network of sports blogs and pro athlete blogs on the web. This site is the hub of the Yardbarker Network, where our editors and algorithms curate the best sports content from our network and beyond.