The 'Braves are putting the 'old' in old ball game'' quiz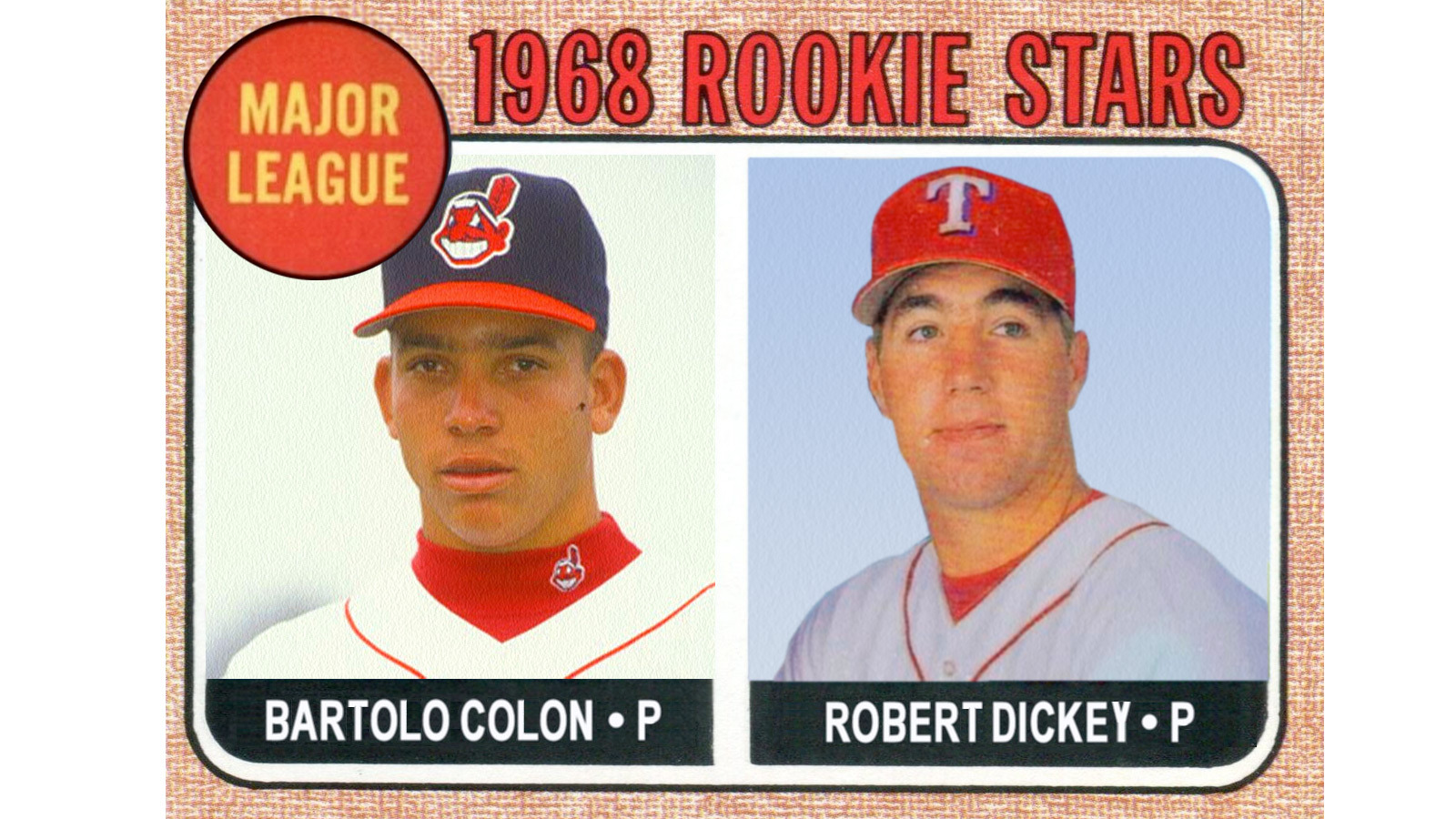 Yardbarker Illustration/Getty Images
The Atlanta Braves have the best farm system in baseball and are on the cusp of a youth movement, lead most notably by 23-year-old franchise shortstop Dansby Swanson. But you wouldn't be able to tell any of this by looking at the moves the team made in the offseason. 
The team re-signed Jim Johnson to a two-year deal to be the team's closer, then acquired Brandon Phillips, Jaime Garcia and Kurt Suzuki, all four of whom are on the wrong side of 30. Those moves felt like child's play though when it came to filling out their rotation. The team signed both Bartolo Colon and R.A. Dickey, two pitchers with a combined age the same as Willie Mays.
Colon will serve as the team's number two starter while Dickey will be the number four. The moves make a lot of sense for an Atlanta team that is trying to rebuild, but while also trying to put butts in the seats at the newly unveiled SunTrust Park. The plan is to have both eat as many innings as possible and serve as a bridge for the myriad of young fireballers the Braves have accumulated over the last few years. Of course, Colon has become quite the attraction himself the last half decade or so as MLB's preeminent 'lovable fat guy.' And hey, I'm sure the Braves and their fans wouldn't mind if he flashed some of that new found power at the plate as well. But even if the team just gets 200 innings from Colon on the season while the fans get 50 or so GIFs, the former Cy Young winner's time in Atlanta will certainly be deemed an all-around success. 
Which brings us to today's quiz. Young and old. Rookie and veteran. Two essential ingredients of every roster needed to help survive the 162 game regular season. We want to see if you can name the youngest and oldest player players on all 30 2017 Opening Day rosters. 10 minutes are on the clock. Good luck!
CLUE: Team-Age-Position. Also, players must be on the active 25-man roster to make the list. List excludes players currently on the DL, such as Adrian Beltre, or anyone on the 40-man roster currently in the minor leagues.

QUIZ: Name the youngest and oldest player on every team's 2017 Opening Day Roster
MORE FROM YARDBARKER
MLB News

Delivered to your inbox

You'll also receive Yardbarker's daily Top 10, featuring the best sports stories from around the web. Customize your newsletter to get articles on your favorite sports and teams. And the best part? It's free!