Found February 02, 2012 on Pirates Prospects:
Last night as I was going to bed I noticed a conversation starting up on Twitter. Brian from Raise the Jolly Roger (@rtjr) and Jon from The "Mc" Effect (@McEffect) discovered Edwin Jackson's Twitter account. The two suggested sending messages to Jackson to convince him to sign with the Pirates.
Other fans joined in, and the Twitter hash tag #EJaxtoBucs was born. A search of the hash tag will show you all of the messages sent to Jackson. And it's not just Pirates fans that are getting in on the action. Pirates players themselves are also joining in.
That started last night when Joel Hanrahan responded to a question on where Edwin Jackson will end up:
@EJ36 @toriihunter48 @RawlingsFstore would look awfully good in some black and gold!!!
Pirates starter James McDonald also joined in on the action this morning:
I hope @EJ36 is a bucco next year
Jackson responded to the campaign this morning:
Thanks to the #BucsNation for the support It is very much appreciated!
Will the campaign work? It's very unlikely. Jackson is represented by Scott Boras, which means it's going to take a lot more than a Twitter campaign to get him to Pittsburgh. But the campaign is eye opening, not only showing how many Pirates fans want Edwin Jackson, but also showing that some of the players want him as well. I think I've written a thing or two this off-season about why the Pirates should add Jackson. After this campaign they should at least make a call on Jackson, if they haven't already.
Original Story:
http://feedproxy.google.com/~r/BuccoF...
THE BACKYARD
BEST OF MAXIM
RELATED ARTICLES
Yesterday the Pittsburgh Pirates announced that they had signed right handed reliever Juan Cruz to a minor league deal with an invite to Spring Training. Cruz was considered one of the better set-up men in the game just a few years ago, and is coming off a pretty good year pitching out of Tampa Bay's bullpen, one year removed from a shoulder injury. Following the move, I raised...
Baseball America has released their pre-season top 100 draft prospects today, complete with scouting reports for each player. The Pirates will have four to five picks in the top 100, depending on whether Derrek Lee signs with another team or opts for retirement. The Pirates pick eighth overall in the first round. Baseball America's eighth ranked player is Brian Johnson, a left...
As spring training approaches, almost every player looking for a bounce-back season claims to be in the best shape of his life. Pirates infielder Casey McGehee is no exception; Pittsburgh Post-Gazette writer Bill Brink tweeted on Thursday that the first-year Bucco has lost nearly 25 pounds and "cut [his] body fat in half." The premise may be as clichéd as any in baseball,...
Hopefully this will be the beginning of something semi-regular and fun. Last night, Jon of McEffect, Jim of North Side Notch, and Cory of Three Rivers Burgh Blog joined me in a podcast to discuss the Pirates' offseason and some other random things. Specific topics include: The additions of Clint Barmes, Rod Barajas, and Nate McLouth (for some reason we forgot Casey McGehee, I'm...
Kevin Goldstein from Baseball Prospectus tweeted today that the Pirates signed left-handed reliever Brian Tallet. Tallet's deal is a minor league contract and does not yet include an invite to spring training (Major League camp). After hearing that an invite to camp doesn't go along with this signing, I think it is safe to say that Tallet will be starting off the year in AAA...
The Pirates and Casey McGehee have an arbitration hearing scheduled for Feb. 16 if they cannot agree on terms of a contract before that time.
The Pirates announced today that veteran reliever Juan Cruz has signed a minor league deal that includes an invitation to spring training. Cruz, 33, pitched for the Rays last season and posted a 3.88 ERA in 48 2/3 innings. Throughout his 11 season career, he has a 9.1 K/9 ratio and has served as a pretty good setup man. Many people say he could end up being this year's version...
The Pittsburgh Pirates have signed left handed pitcher Brian Tallet, according to Kevin Goldstein of Baseball Prospectus. No word on whether the deal is a major league deal or a minor league deal. Tallet has a career 4.79 ERA in 460 major league innings, pitching for three teams. Last year he split time between St. Louis and Toronto, but had poor results with a 9.45 ERA in 13.1 innings...
The Pittsburgh Pirates have agreed to sign left-handed pitcher Brian Tallet, according to Kevin Goldstein of Baseball Prospectus.It's unclear whether the lefty will receive a major league or minor league contract.The 34-year-old split the 2011 season between the Toronto Blue Jays and St. Louis Cardinals. He posted a 9.45 ERA in 13 innings last season.Tallet posted a 3.38 ERA...
The Bucs signed veteran lefty Brian Tallet today. The 34 year-old has suffered through injuries and a couple of poor seasons recently, so I would assume that it's a minor league deal. Tallet has been reasonably effective against lefties, so he'll probably join Daniel Moskos and Doug Slaten in the group that will be fighting for a second lefty bullpen slot behind Tony Watson...
The Bucs inked reliever Juan Cruz to a minor league deal (with an invite to Spring Training) on Wednesday. Cruz is a 33-year old righty with 11 big-league seasons under his belt. His career ERA is 4.13, and last year with Tampa Bay he went 5-0 with a 3.88 ERA. He tends to put up good strikeout numbers (9.1 K/9 for his career) while walking a few too many (4.8 BB/9). This actually...
The Pittsburgh Pirates have signed right-handed reliever Juan Cruz to a minor league contract and will invite him to spring training.
Pirates News

Delivered to your inbox

You'll also receive Yardbarker's daily Top 10, featuring the best sports stories from around the web. Customize your newsletter to get articles on your favorite sports and teams. And the best part? It's free!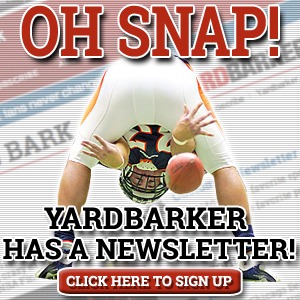 Latest Rumors
The Backyard

Today's Best Stuff

For Bloggers

Join the Yardbarker Network for more promotion, traffic, and money.

Company Info

Help

What is Yardbarker?

Yardbarker is the largest network of sports blogs and pro athlete blogs on the web. This site is the hub of the Yardbarker Network, where our editors and algorithms curate the best sports content from our network and beyond.