Found October 02, 2012 on Mets360.com:
The pieces are all familiar. We've been here before. There are two games left to the year and the Mets are out of it. Again. We fans sit on the sidelines and watch other guys have fun for the next couple of weeks. We watch, intrigued and happy for the Orioles and A's. We watch, bored by the Yankees and Braves. We watch, impressed by the Reds and Nationals. We watch, because it's more baseball: if the Mets won't give us any, we will settle for these other guys. Of course, we fans all realized it was going to go this way since the middle of July. I've been watching Mets baseball in earnest since 1972 and this is one of the few seasons I can name which left me neither exhilarated, nor outraged. I don't love this season. I don't hate this season. I "nothing" this season. It's an odd feeling. I'm looking back at seasons that stand out, because they make no impression on me. The first one I can think of is 1992, when David Cone was sent away and I was down to cheering Chic...
Original Story:
http://feedproxy.google.com/~r/Mets36...
THE BACKYARD
BEST OF MAXIM
RELATED ARTICLES
Baseball America ranked the Top 20 Prospects in the New York-Penn League and featured four Mets farmhands in RHP Luis Mateo #5, CF Brandon Nimmo #11, RHP Hansel Robles #12 and SS Philip Evans #18. Not a bad showing at all. Here is what they had to say on each of them:5. Luis Mateo:He's a true power pitcher who sits at 92-95 mph and touches 96 regularly, with good angle on his...
Alderson's Third Offseason: It's Time To Put Up, Or Shut Up…Those team sources are talking to Adam Rubin at ESPN New York again. He says the Mets intend to keep payroll the same, turn over the roster mostly through trades, and nobody's safe. That goes for you too Wright and Dickey…Metsblog summarizes the gist of it as follows:No one on the roster is viewed as 'untouchable...
It may be early October but this is the Halloween Roundtable edition. I reached out to friends in the Mets blogosphere recently to ask the following question:What's the top priority for Sandy Alderson this offseason?These people all do great work and their names are hyperlinked to their blogs so please go ahead and click on them to check out their real stuff.Howard Megdal –...
In this MMO Roundtable edition, I asked our staff the following:What is the number one priority for the Mets this offseason?Mitch: While the outfield has some issues, the bullpen is priority number one. The Mets lost a bunch of games because of the bullpen's inability to get the job done…I'm not sure how many games, if any, could be directly attributed to the lack of production...
Miami, FL (Sports Network) - New York Mets pitcher R.A. Dickey revealed after his final start of the season he will undergo surgery to repair a...
The Marlins (68-92) came from behind late in the game to beat the Mets (73-87) by the score of 3-2 tonight in Miami. What a sleeper this game was. Seriously, I caught myself nodding off at least twice.Jeurys Familia made his first major league start and his reputation for wildness was on full display for all to see in this game. The young right-hander surrendered just one hit in...
Monday October 1, 7:10 PM ETMarlins Park, MiamiJeurys Familia (0-0, 8.64) vs. Josh Johnson (8-14, 3.81 ERA) Starting LineupRuben Tejada, ssDaniel Murphy, 2bDavid Wright, 3bScott Hairston, rfIke Davis, 1bKelly Shoppach, cJason Bay, lfAndres Torres, cfJeurys Familia, rhpThe Mets and Marlins open up in Miami for the final series of the season tonight as Jeurys Familia gets the start...
MIAMI (AP) -- Ike Davis hit his 32nd homer and Scott Hairston got his 20th Wednesday to help the New York Mets win their season finale by beating the Miami Marlins 4-2. Jeremy Hefner (4-7), who hopes to make the Mets' roster in 2013, closed the season with his second consecutive strong start. He allowed two runs in 7 1-3 innings. For both teams, the game marked the end of disappointing...
Tuesday, October 2, 2012 • 7:10 p.m.Marlins Park • Miami, FLRHP R.A. Dickey (20-6, 2.69) vs. RHP Jacob Turner (1-4, 3.86)Dickey is 8-0 with a 0.92 ERA in eight starts against the Marlins over the last two seasons. That is tied for the second-longest winning streak in franchise history by a Met against one organization, matching Tom Seaver, who had eight straight wins against...
Well kids, that's a wrap. We've had our last pitch, our last swing, our last questionable pitching change, our last blown save, our last grounder to the right side, our last check in with Kevin, our last Mex Burger, our last Dog Piss Live, our Andres Torres home run until April 2013, when the cycle will renew itself. (Well, except for the Andres Torres home run since he&...
Mets News

Delivered to your inbox

You'll also receive Yardbarker's daily Top 10, featuring the best sports stories from around the web. Customize your newsletter to get articles on your favorite sports and teams. And the best part? It's free!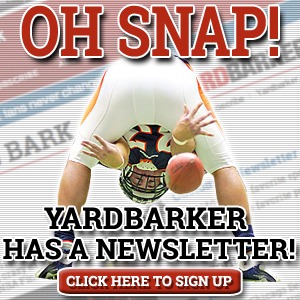 Latest Rumors
Best of Yardbarker

Today's Best Stuff

For Bloggers

Join the Yardbarker Network for more promotion, traffic, and money.

Company Info

Help

What is Yardbarker?

Yardbarker is the largest network of sports blogs and pro athlete blogs on the web. This site is the hub of the Yardbarker Network, where our editors and algorithms curate the best sports content from our network and beyond.