I am definitely a supporter of Trevor Plouffe. I think he has a lively bat that can hit home runs from the right side of the plate. As I've said since Target Field opened, having big bats on the right side of the plate will be vital to the Twins success. For over a year, he was the type of hitter that the Twins needed, and the type of guy that I wanted the Twins to have on their roster. From June of 2012 through June of 2013, he was making good contact and driving the ball. He was making people forget about his atrocious defense. The last two months have been making people remember that defense. After Plouffe was generally gaining acceptance as a fixture in the Twins lineup early this year, but in the past week, I have been seeing a remarkable stream of vitriol at Plouffe, labeling him as "not a baseball player" and undeserving a roster spot. So I ask, what's wrong with Trevor Plouffe? I think Plouffe has three problems. 1) Himself: The biggest change in Plouffe's statistics has been the precipitous rise in his strikeout rate. In the first three months of the season, his strike out rate was 17.5%, 17.6% and 15.8% through June. Suddenly, in July and August, something changed, and his strikeout rate jumped up to 27.7% and 24.2%. He is becoming more aggressive and missing a lot of pitches. When he does make contact, his line drive is down, and he isn't hitting as many of his fly balls out of the park. 2) Bad Luck: Along with the rest of his metrics going down hill in the last couple of months, he was slammed by some seriously low BABIP rates. After a May and June where he BABIPped in the .333 range, he came up with BABIPs in the 230s each of the past two months. Sure, he isn't hitting the ball as well, but even when he does, luck has not been on his side. His misfortune has added to his struggles, and his results are even worse. 3) Us: Trevor Plouffe came up as a shortstop, then moved to third base. Both are premium defensive positions, and he has been terrible at them. Imagine, then if he came up at a different position. Would his fielding be as big an issue? Are we looking at Plouffe as a bad player because of the position we think he should play? We're already talking about moving Miguel Sano, so why wouldn't we think about changing Plouffe's position to? I'm not defending his fielding, because it's terrible, but I wonder if we are putting too much weight into a player's glove when he could easily be transitioned to another role. And that's what I am thinking and hoping. Plouffe can refocus and start making better contact, and the team can refocus and move him to a role where he won't have to worry about his play in the field. He's not the truest of DH's, because he doesn't hit that many home runs, but he is only 27 and there is time to build some more muscle and become a bigger power threat. He may not be ideal, but for where the team is at, he could be a cost effective solution as a right handed bat while the team focuses their attention on adding pitchers and building for the future. 
Original Story:
http://ryanhenning.com/?p=6692
MORE FROM YARDBARKER
Twins News

Delivered to your inbox

You'll also receive Yardbarker's daily Top 10, featuring the best sports stories from around the web. Customize your newsletter to get articles on your favorite sports and teams. And the best part? It's free!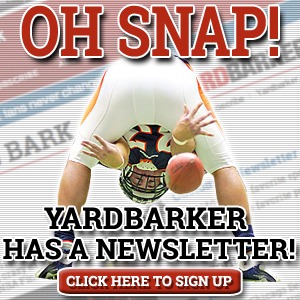 Latest Rumors
Best of Yardbarker

Today's Best Stuff

For Bloggers

Join the Yardbarker Network for more promotion, traffic, and money.

Company Info

Help

What is Yardbarker?

Yardbarker is the largest network of sports blogs and pro athlete blogs on the web. This site is the hub of the Yardbarker Network, where our editors and algorithms curate the best sports content from our network and beyond.