Found August 30, 2013 on The Rhino and Compass:
I am definitely a supporter of Trevor Plouffe. I think he has a lively bat that can hit home runs from the right side of the plate. As I've said since Target Field opened, having big bats on the right side of the plate will be vital to the Twins success. For over a year, he was the type of hitter that the Twins needed, and the type of guy that I wanted the Twins to have on their roster. From June of 2012 through June of 2013, he was making good contact and driving the ball. He was making people forget about his atrocious defense. The last two months have been making people remember that defense. After Plouffe was generally gaining acceptance as a fixture in the Twins lineup early this year, but in the past week, I have been seeing a remarkable stream of vitriol at Plouffe, labeling him as "not a baseball player" and undeserving a roster spot. So I ask, what's wrong with Trevor Plouffe? I think Plouffe has three problems. 1) Himself: The biggest change in Plouffe's statistics has been the precipitous rise in his strikeout rate. In the first three months of the season, his strike out rate was 17.5%, 17.6% and 15.8% through June. Suddenly, in July and August, something changed, and his strikeout rate jumped up to 27.7% and 24.2%. He is becoming more aggressive and missing a lot of pitches. When he does make contact, his line drive is down, and he isn't hitting as many of his fly balls out of the park. 2) Bad Luck: Along with the rest of his metrics going down hill in the last couple of months, he was slammed by some seriously low BABIP rates. After a May and June where he BABIPped in the .333 range, he came up with BABIPs in the 230s each of the past two months. Sure, he isn't hitting the ball as well, but even when he does, luck has not been on his side. His misfortune has added to his struggles, and his results are even worse. 3) Us: Trevor Plouffe came up as a shortstop, then moved to third base. Both are premium defensive positions, and he has been terrible at them. Imagine, then if he came up at a different position. Would his fielding be as big an issue? Are we looking at Plouffe as a bad player because of the position we think he should play? We're already talking about moving Miguel Sano, so why wouldn't we think about changing Plouffe's position to? I'm not defending his fielding, because it's terrible, but I wonder if we are putting too much weight into a player's glove when he could easily be transitioned to another role. And that's what I am thinking and hoping. Plouffe can refocus and start making better contact, and the team can refocus and move him to a role where he won't have to worry about his play in the field. He's not the truest of DH's, because he doesn't hit that many home runs, but he is only 27 and there is time to build some more muscle and become a bigger power threat. He may not be ideal, but for where the team is at, he could be a cost effective solution as a right handed bat while the team focuses their attention on adding pitchers and building for the future. 
Original Story:
http://ryanhenning.com/?p=6692
THE BACKYARD
BEST OF MAXIM
RELATED ARTICLES
Minnesota Twins star Joe Mauer has not considered sitting out the rest of the season to let his concussion heal. Mauer said Thursday he's feeling better, 10 days after he got hit in the facemask with a foul tip behind the plate. But the six-time All-Star acknowledged he's not concerned about catching again this year, just simply returning to the field sometime in September...
Minnesota Twins right-hander Samuel Deduno has soreness in his throwing shoulder. Deduno was pulled from his start against Kansas City on Thursday after three innings because of discomfort. He gave up four hits, three runs and a walk while striking out four. Deduno was bothered by biceps tendinitis around the shoulder earlier this month. The Twins also lost right fielder Wilkin...
Long rumored to be a trade candidate, Twins first baseman Justin Monreau has finally been dealt. Minnesota traded Morneau to the Pittsburgh Pirates on Saturday in exchange for outfielder Alex Presley and a player to be named later or cash. Morneau, 32, has spent his entire major league career with Minnesota after the Twins drafted him in the third round in 1999. He won the American...
The Minnesota Twins have traded Justin Morneau to the Pittsburgh Pirates, sending the veteran first baseman to a playoff-contending team for the final month of the season. The deal was done on Saturday before the deadline. The Twins obtained outfielder Alex Presley and either a player to be named or cash. Morneau is in the final year of his contract, making $14 million. He has...
getty images The Pittsburgh Pirates added the bat of Justin Morneau on Saturday. Morneau, 32, is a former American League MVP but has struggled at times to return to form after suffering a concussion in 2010. Source: #Pirates acquire Morneau from #Twins for OF Alex Presley. — Ken Rosenthal (@Ken_Rosenthal) August 31, 2013   This season Morneau was hitting .259/.315/.426 with 17...
Texas Rangers pitcher Yu Darvish has been having on heck of a season. The Japanese phenom is certainly shaping up to be one of the best in the game, and proved that once again with an 11 strikeout performance (his fifth start in his last seven with 11+ strikeouts) against the Minnesota Twins Friday night. With stuff like this it comes as no surprise that batters are baffled when...
While Joe Mauer said earlier this week that he was still experiencing sensitivity to light and sound he's beginning to make some progress from his concussion. According to Rhett Bollinger of MLB.com Twins general manager Terry Ryan said that Mauer ramped up his exercises on Friday. He's expected to progress to hitting off a tee today.
As the Minnesota Twins look to avoid a situation that plagued Justin Morneau for two seasons, they are being as cautious as possible with Joe Mauer.  The All-Star catcher suffered a concussion on August 19th, and there is still no timetable for his return.  Head injuries can linger, and in Morneau's case, they can present themselves even after the injury seems to have cleared...
Yu Darvish doesn't care if people consider him an "ace" or not. All he cares about is striking batters out. Darvish leads the American League in strikeouts, and she showed why with his arsenal of pitches in Fridays game against the Milwaukee Brewers. Brew Crew third baseman Trevor Plouffe got his second look of the game against Darvish in the top of the fifth inning, and Darvish...
The Pittsburgh Pirates, continuing their late flurry of acquisitions, obtained first baseman Justin Morneau from the Minnesota Twins on Saturday for outfielder Alex Presley and a player to be named later or cash. Earlier this week, the Pirates made a deal with the New York Mets for outfielder Marlon Byrd and catcher John Buck. Morneau had cleared waivers earlier this month. Any...
What a story to return home from vacation to.  Just as I sat down to catch up on what I missed news broke that the Pirates have completed a trade with the Minnesota Twins for what can only be described as lovable unicorn Justin Morneau. When Morneau cleared waivers the fanbase kind of exploded about…
Dan Zangrilli of 93.7 The Fan reports that the Pittsburgh Pirates are still trying for Minnesota Twins first baseman Justin Morneau. Sources close to team: Bucs "Trying like hell" to land Morneau. Player cost is too high for one month. Bucs would eat salary, though. — Dan Zangrilli (@DanZangrilli) August 31, 2013 The Pirates are still trying to add Morneau. The Pirates...
Twins News

Delivered to your inbox

You'll also receive Yardbarker's daily Top 10, featuring the best sports stories from around the web. Customize your newsletter to get articles on your favorite sports and teams. And the best part? It's free!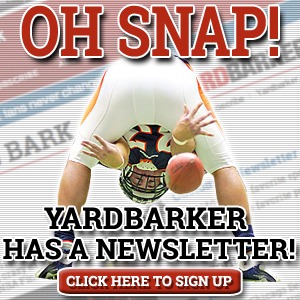 Latest Rumors
Best of Yardbarker

Today's Best Stuff

For Bloggers

Join the Yardbarker Network for more promotion, traffic, and money.

Company Info

Help

What is Yardbarker?

Yardbarker is the largest network of sports blogs and pro athlete blogs on the web. This site is the hub of the Yardbarker Network, where our editors and algorithms curate the best sports content from our network and beyond.