Found February 09, 2013 on The Rhino and Compass:
There are many rumors continuing to float around the Twins this offseason. It's been disappointing on so many levels. They traded away two popular players, have seen mediocre free agents spurn the Twins to sign for less money elsewhere, all while the Twins overpay for the guys that do agree to come to Minnesota. Now, the Twins continue to be tied to guys like Reid Brignac and Scott Podsednik who, at this point, would just be warm bodies. The game changing free agents that Twins fans wanted back in October made it clear that they had no intention of coming to Minnesota, and all that is left are guys that would just be looking to latch on to an MLB team to keep their career going. In the case of Minnesota, it would be signing a guy for the sake of signing a guy. The purpose, as far as I could tell, would be to say "look, we added free agents, just like we said we would!". All it would do, in my opinion, would turn the fans even more aggressively against the front office. Look how mad we all are about Kevin Correia. Why add more fuel to the fire by spending money on another borderline guy? It would be especially hurtful considering what Terry Ryan has done in his time with the team. While the team was near the top of the league back in 2010 before Ron Gardenhire's misguided yearnings for more speed and a lot of bad luck began to wear the team down, the problems were compounded by a farm system practically bereft of talent. Since Ryan has taken over, however, the organization is now ranked 2nd by Keith Law's organizational rankings. He has done well for the team, even if it won't be reflected this year. Why burn any of the goodwill that he has left by adding someone like Podsednik? The farm system is stocked, and one or two role players aren't going to change anything this year. If you are just looking to patch holes, why not do it with organizational guys that will be happy to be here, rather than guys  using the Twins as a fallback option and cost more money?  Let's get this rebuild started rather than making flailing grasps at the past.
Original Story:
http://ryanhenning.com/?p=5351
THE BACKYARD
BEST OF MAXIM
RELATED ARTICLES
With the Minnesota Twins season opener less than two months away, there are many question marks surrounding the team which has most people predicting a last place finish for the club.  In all reality, they've made some moves this off season to bolster the pitching staff as well as their farm system but they didn't add any power, the middle infield is questionable at best...
This is the fourth in a five-part series previewing the Minnesota Twins by position heading into spring training, which starts Tuesday with pitchers and catchers reporting. Friday: Starting pitchers Saturday: Relief pitchers Sunday: Catchers Today: Infielders Tuesday: Outfielders ON THE ROSTER (alphabetical order): Jamey Carroll (.268, 1 HR, 40 RBI), Brian Dozier (.234, 6 HR, 33...
Minnesota Twins left-hander Scott Diamond underwent a procedure in December to remove a bone chip from his throwing elbow. At the time, he was expected to be ready for the start of spring training, but he's running behind schedule and is now "really iffy" for Opening Day, according to LaVelle E. Neal III of The Minnesota of The Star Tribune. Scott Diamond has begun...
I purposely avoided the term "sleeper" in the title of this post because I'm not sure that word really applies in deep leagues. Whether you're in an AL- or NL-only league, a 16-team mixed league, or a league that just uses a ton of starting positions, you have to know more players than the average fantasy manager. I prefer the term "target" because it's a much more...
It is officially the start of the spring training season in Florida. The equipment trucks carrying supplies for the start of spring training arrived in Fort Myers, Florida this morning shortly after sunrise. This will be the second season the Boston Red Sox will play at Jet Blue Park while the Twins are returning to the friendly confines of Hammond Stadium, the only venue the Twins...
Scott Podsednik is a 36 y/o left handed center fielder who is still a free agent.  Podsednik posted a .302 BA in 63 games with the Red Sox last season, after not appearing in the majors since 2010. The veteran center fielder spent the 2011 season in AAA after signing a minor league deal with the Blue Jays/ Phillies.  Apparently Podsednik wasn't willing to spend any further...
MLB News

Delivered to your inbox

You'll also receive Yardbarker's daily Top 10, featuring the best sports stories from around the web. Customize your newsletter to get articles on your favorite sports and teams. And the best part? It's free!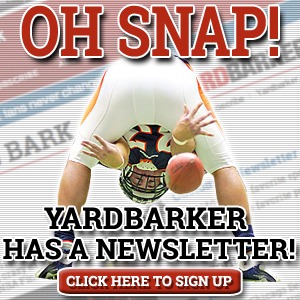 Latest Rumors
Best of Yardbarker

Today's Best Stuff

For Bloggers

Join the Yardbarker Network for more promotion, traffic, and money.

Company Info

Help

What is Yardbarker?

Yardbarker is the largest network of sports blogs and pro athlete blogs on the web. This site is the hub of the Yardbarker Network, where our editors and algorithms curate the best sports content from our network and beyond.