Found December 11, 2011 on Pirates Prospects:
On this date in 1975 the Pittsburgh Pirates traded pitchers Ken Brett, Dock Ellis and rookie second baseman Willie Randolph to the New York Yankees for pitcher Doc Medich. Ellis went 96-80 in eight seasons in Pittsburgh, he was 30 at the time of the trade and went just 8-9 with a career high 3.79 ERA in 1975. Brett went 22-14 over two seasons in Pittsburgh, he was just 27 at the time but had already played parts of nine seasons in the majors. Randolph was just 21 at the time and he hit .164 in 30 games for the Pirates in 1975 although he did hit .339 in 91 AAA games that year. Medich had a 49-40 3.40 record with the Yankees, he was 27 and had just gone 16-16 3.50 while pitching over 270 innings for the second straight season.
Medich went 8-11 3.52 for Pittsburgh in 179 innings in his only season there. He was traded away the next spring in a nine player deal with the A's that ended up as poorly as this trade for the Pirates. Ellis went 17-8 3.19 for the Yankees, who would trade him early the next season. Brett was traded almost immediately after the season started, netting the Yankees a DH in Carlos May. Brett went on to outpitch Medich's stats in Chicago despite missing the first month in the Yankees bullpen pitching just two games. Randolph was obviously where this trade became one-sided although both pitchers were better than Medich individually in 1976. Randolph spent 13 seasons in New York, making five all-star teams while picking up 1731 hits and another 1005 walks. He also scored 1027 runs while stealing 251 bases and playing solid defense at second base. He had exactly 2200 hits after leaving Pittsburgh.
On this date in 1928 the Pirates traded star shortstop Glenn Wright to Brooklyn for veteran pitcher Jesse Petty and infielder Harry Riconda. Wight had spent his first five seasons in Pittsburgh, driving in 111 runs his rookie season then topping that with 121 RBI's the following year for the 1925 Pirates team that won the World Series. In 1927 the Pirates went back to the WS and Wright helped get them there with his 105 RBI's. He hit over .300 in three seasons and in 1928 he hit .310 with 66 RBI's in 108 games. Petty had a 54-59 record with Brooklyn over four seasons but had a respectable 3.52 ERA to go along with it. Riconda was 31 at the time, a light hitting backup infielder who had just four seasons of major league experience and in 1928 he played a career high 92 games but hit just .224
The trade could've gone down as much worse for the Pirates but Wright suffered injuries in 1929 and 1931 that really cut down his career. He drove in a career high 126 runs in 1930 but over his other four seasons in Brooklyn he played just 299 games and drove in a combined 116 runs. Petty did okay his first season in Pittsburgh going 11-10 3.71 but the next season he was just 1-6 8.27 in 10 games before the Pirates sold him to the Cubs, where he ended his career that 1930 season. Riconda barely played with the Pirates, spending most of the year in the minors although in his eight games he hit .467, while also batting .320 in the minors. The Pirates let him go that season and he was taken by the Reds in the rule V draft for 1930. He played just one game in Cincinnati, his last major league game.
Also on this date in 1906, the Pirates traded centerfielder Ginger Beaumont, pitcher Patsy Flaherty and second baseman Claude Ritchey to the Boston Beaneaters for second baseman Ed Abbaticchio. This trade goes down as one of the worst the Pirates made. Beaumont was a star centerfielder who had a poor season in 1906 and a leg injury that slowed him down but he was still a very good player who could still hit. Ritchey was the Pirates second baseman for seven seasons, he was 33 at the time but was still strong on defense, played 150 games each of the last three seasons and was a decent hitter. Flaherty won 23 games in the minors in 1906 and prior to that he had a 29-19 record with the Pirates in 1904-05. Abbaticchio sat out the entire 1906 season and prior to that was a decent hitting shortstop but he did nothing spectacular and at age 30 after sitting out a full season he likely wasn't going to get any better.
Beaumont bounced back from his poor season and led the NL in hits for the fourth time in his career, while hitting .322 with 25 stolen bases. He played just three full seasons in Boston and did not approach those numbers in his other two years but the Pirates definitely sold low on him and his replacement in Pittsburgh, Goat Anderson, hit just .206 in 127 games. Abbaticchio as it turned out, did have a good season in 1907 driving in 82 runs and stealing 37 bases but he also led the league in errors at 2B while Ritchey led the league in fielding percentage there. Ritchey played three seasons in Boston before retiring and while the Pirates definitely upgrade on offense at 2B, the league back in 1907 relied a lot more on strong infield defense than they do today. The ball was put in play a lot more, baserunners were more aggressive and bunting was done numerous times a game so infielders were well worked on defense. Flaherty pitched two seasons in Boston, had just a 24-33 record but he was on some bad teams, even with three strong additions from this trade, so his record was a little misleading. Abbaticchio played with the Pirates until 1910 when they sold him back to Boston, he was a member of the 1909 WS winning team but played just 36 games that year. In 332 games with Pittsburgh he hit .253 with 159 RBI's and 59 stolen bases.
Bell hit .310 in 1993
Briefly I'll mention a couple important birthdays on this date. Pirates shortstop Jay Bell, who played for the team from 1989 to 1996, was born on this date in 1965. For three seasons Bell was a light hitting shortstop for the Indians so when the Pirates got him as a player to be named later in a 1988 trade it wasn't a big deal. He ended up playing eight seasons at shortstop in Pittsburgh, playing 1106 games and he was part of three NL East pennant winning teams during his time. He batted .269 with 623 runs scored in Pittsburgh. He won a gold glove, a silver slugger award and was named to the NL all-star team in 1993. The Pirates traded him to the Royals along with Jeff King on December 13,1996 so I will go more in depth into Bell on Tuesday.
Finally, on this date in 1930, two former Pirates players were born, twin brothers Johnny and Eddie O'Brien. They were bonus baby signings in 1953 and went right to the Pirates, skipping the minors. They both served in the military during the 1954 season and returned to play with the Pirates until 1958 when Eddie was sent to the minors and Johnny was traded to the Cardinals along with Gene Freese for Dick Schofield. They each started as middle infielders and both made appearances on the mound in three different seasons. Eddie was a career .236 hitter in 231 games while Johnny hit .260 in 283 games for the Pirates. In 1957 he pitched 16 games and appeared in another 18 games while hitting .314 and posting a 6.08 ERA
Original Story:
http://feedproxy.google.com/~r/BuccoF...
THE BACKYARD
BEST OF MAXIM
RELATED ARTICLES
The Pirates Prospects 2012 Prospect Guide will be released later this week, featuring over 250 prospect reports, the 2012 top 50 prospects, a feature on the top four pitching prospects in the system, and the most comprehensive coverage of the Pirates' farm system that you can find.  While the top 50 prospects are exclusive to the book, we will be releasing the top ten prospects...
Sunday's winter league action with Pirates' players and friends:   VENEZUELAN LEAGUE Cardenales de Lara  5,  Tiburones de La Guaira  2 Shairon Martis made the start for Los Tiburones, going 5.1 innings, but he was not involved in the decision.  Martis allowed just one run over the first 5 innings, with a solo homer to lead off the 2nd inning.  He scattered a double and...
The deadline to tender offers to arbitration eligible players is at midnight tonight. The Pittsburgh Pirates have eight players who are eligible for arbitration. Here is a rundown of what to expect by the end of the night, along with projected arbitration values, as projected by MLB Trade Rumors. Joel Hanrahan – $4,000,000 Hanrahan is a lock to be tendered. He's a huge value...
tweeted: That means Grilli is back for 2012, avoiding arbitration at a pretty fair price for both sides. Grilli quickly became a fan favorite and pitched well with the Bucs, so it's good to see him back. We're still waiting on updates for the other arbitration eligible players. ©2011 Raise the Jolly Roger. All Rights Reserved..
http://pittsburgh.cbslocal.com/2011/12/10/pirates-gm-neal-huntington-talks-acquisitions-winter-meetings/ Pompeani; Image credit bcshof KDKA-TV sports anchor Bob Pompeani interviewed Pirates' GM Neal Huntington to wrap up the Winter Meetings, and the questions he asked were direct to say the least.  If you have 4 minutes, I'd strongly encourage you to follow the link above for...
The New York Mets have claimed right handed pitcher Jeremy Hefner off of waivers from the Pittsburgh Pirates, according to Adam Rubin of ESPN. Hefner was originally acquired by the Pirates off of waivers from the San Diego Padres on November 18th. He was waived last week to make room for Yamaico Navarro on the 40-man roster. Rubin also notes that the Mets have signed left hander...
The Pirates Prospects 2012 Prospect Guide will be released by the end of this week. I've already placed the order for the first shipment from the publisher, and that order was shipped out today. I should receive it by tomorrow or Wednesday, at which point the book will officially go on sale.  You can order your copy on the products page. Here are some updates on the book: -For...
With the midnight non-tender deadline fast approaching, I'll update this post through the night as we figure out who the Pirates do and don't offer contracts to. We already know that Jose Veras has been traded to the Brewers for Casey McGehee, who will presumably be tendered.We also know that the Pirates signed Jason Grilli to a one-year/$1.1 million deal. Grilli, you'...
The Mets have signed left-handed pitcher Garrett Olson and catcher Lucas May to minor league contracts and claimed right-hander Jeremy Hefner off waivers from Pittsburgh. Mets.com has the 411 on them: Hefner, 25, posted a 9-7 record and a 4.98 ERA for San Diego's Triple-A Tucson affiliate last season, ranking sixth in the Pacific Coast League with 120 strikeouts in 157 1/3 innings...
The Pittsburgh Pirates have acquired third baseman Casey McGehee from the Milwaukee Brewers in a trade for reliever Jose Veras.
MLB News

Delivered to your inbox

You'll also receive Yardbarker's daily Top 10, featuring the best sports stories from around the web. Customize your newsletter to get articles on your favorite sports and teams. And the best part? It's free!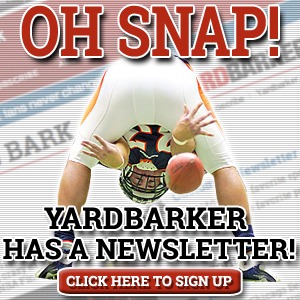 Latest Rumors
The Backyard

Today's Best Stuff

For Bloggers

Join the Yardbarker Network for more promotion, traffic, and money.

Company Info

Help

What is Yardbarker?

Yardbarker is the largest network of sports blogs and pro athlete blogs on the web. This site is the hub of the Yardbarker Network, where our editors and algorithms curate the best sports content from our network and beyond.