Three Up, Three Down: Astros dominate in every category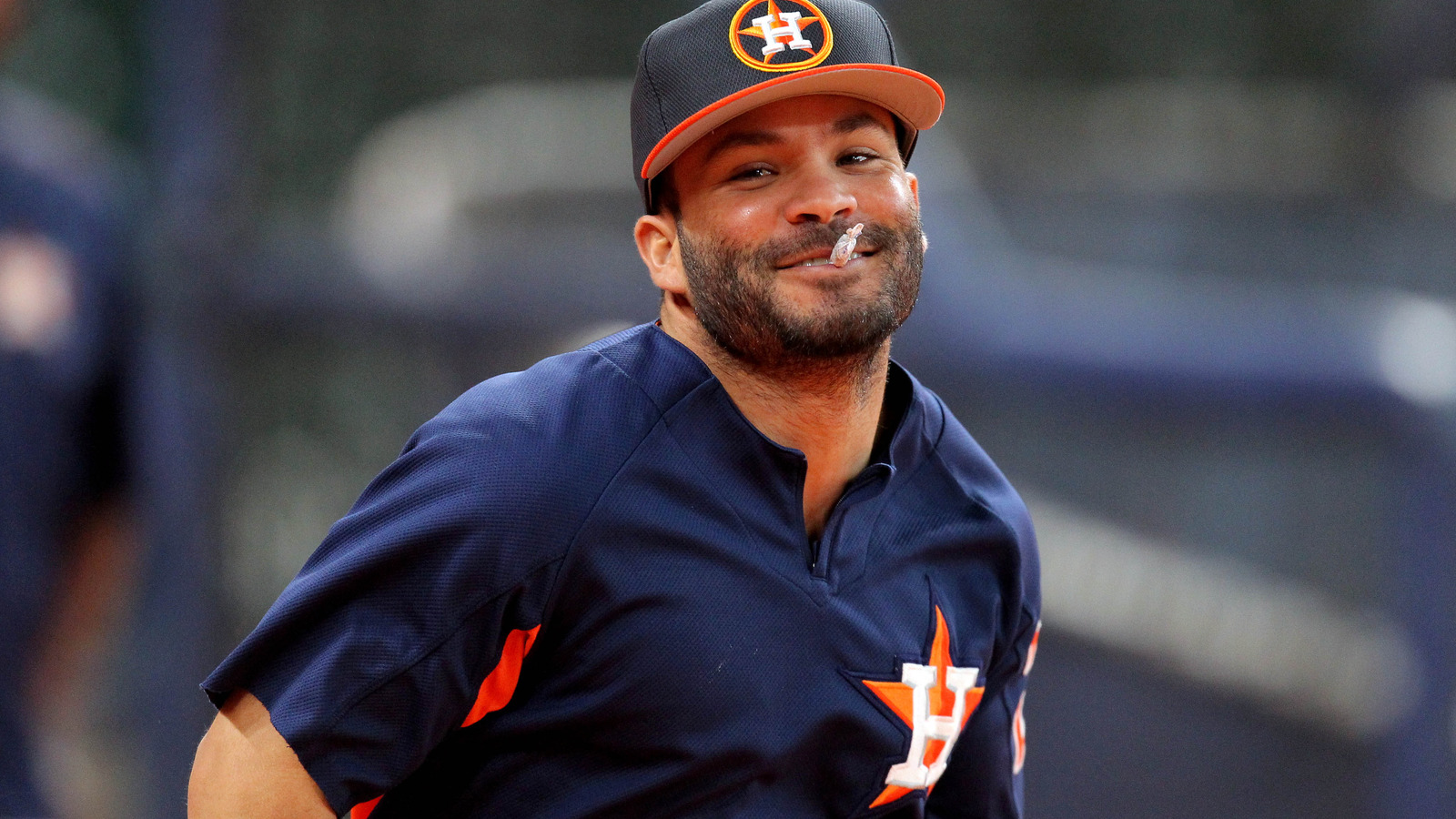 Second baseman Jose Altuve and the Houston Astros are firing on all cylinders this season.
Erik Williams/USA TODAY Sports
Welcome to this week's edition of Three Up, Three Down — your weekly catch-up of the three best highlights (and lowlights) from around the league. We're here for all of the cheers and the jeers, because it's baseball. You can't have a winner without someone losing along the way.

Astros, Giants and Angels — oh, my! There is no need to fight over who brought the heat this week. 
Up: The wacky adventures of Kevin Kiermaier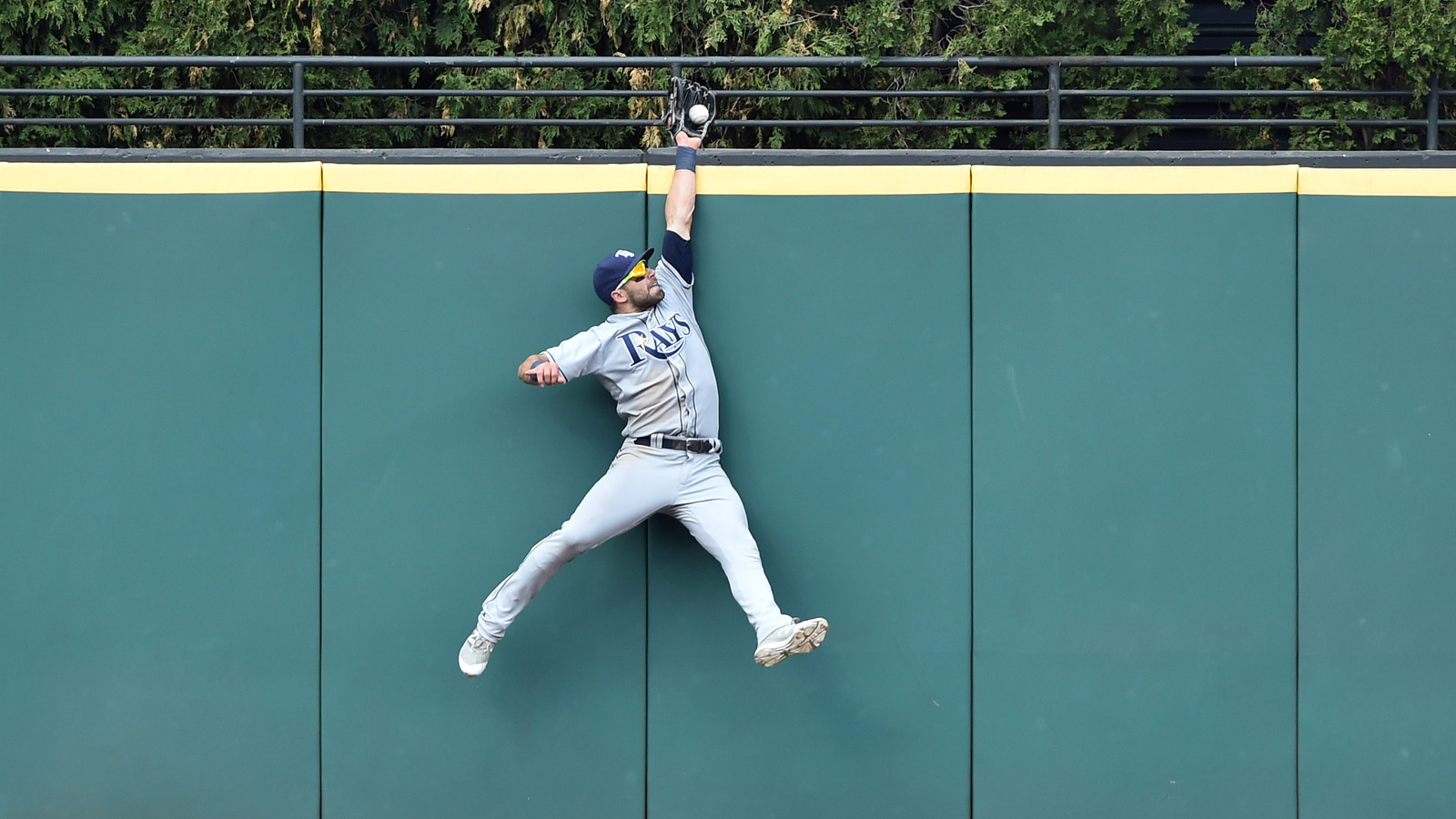 May 17, 2017; Cleveland, OH, USA; Tampa Bay Rays center fielder Kevin Kiermaier (39) makes a catch at the wall of a ball hit by Cleveland Indians second baseman Jason Kipnis during the ninth inning at Progressive Field.
Ken Blaze/USA TODAY Sports
Kevin Kiermaier has had himself an absolute doozy of a seven-day period. Back on Thursday of last week, he was in the process of fielding a ground ball base hit up the middle when the ball squirted under his glove and proceeded to slowly roll all the way to the center field wall. Amazingly, that was the second little league home run that Kiemaier had given up since that past Monday, and it was also the third one that he'd given up (or at least been a part of) all season.
Now you might be wondering why Kiermaier is in the "Up" section this week. He's here because he managed to live up to his reputation of being a defensive maestro by making up for those previous gaffes with an incredible catch to end a game and lock up a victory for the Tampa Bay Rays. Cleveland had already scored one run in the ninth inning of Wednesday's game to make it 7-4, Tampa, and Jason Kipnis nearly made it 7-5 to at least extend the game one batter further. "Nearly" is the operative word, because Kevin Kiermaier did this to rob Kipnis. Let's just say that Kiermaier is back to normal now – batters beware.
Down: Angels literally rub their victory in White Sox's faces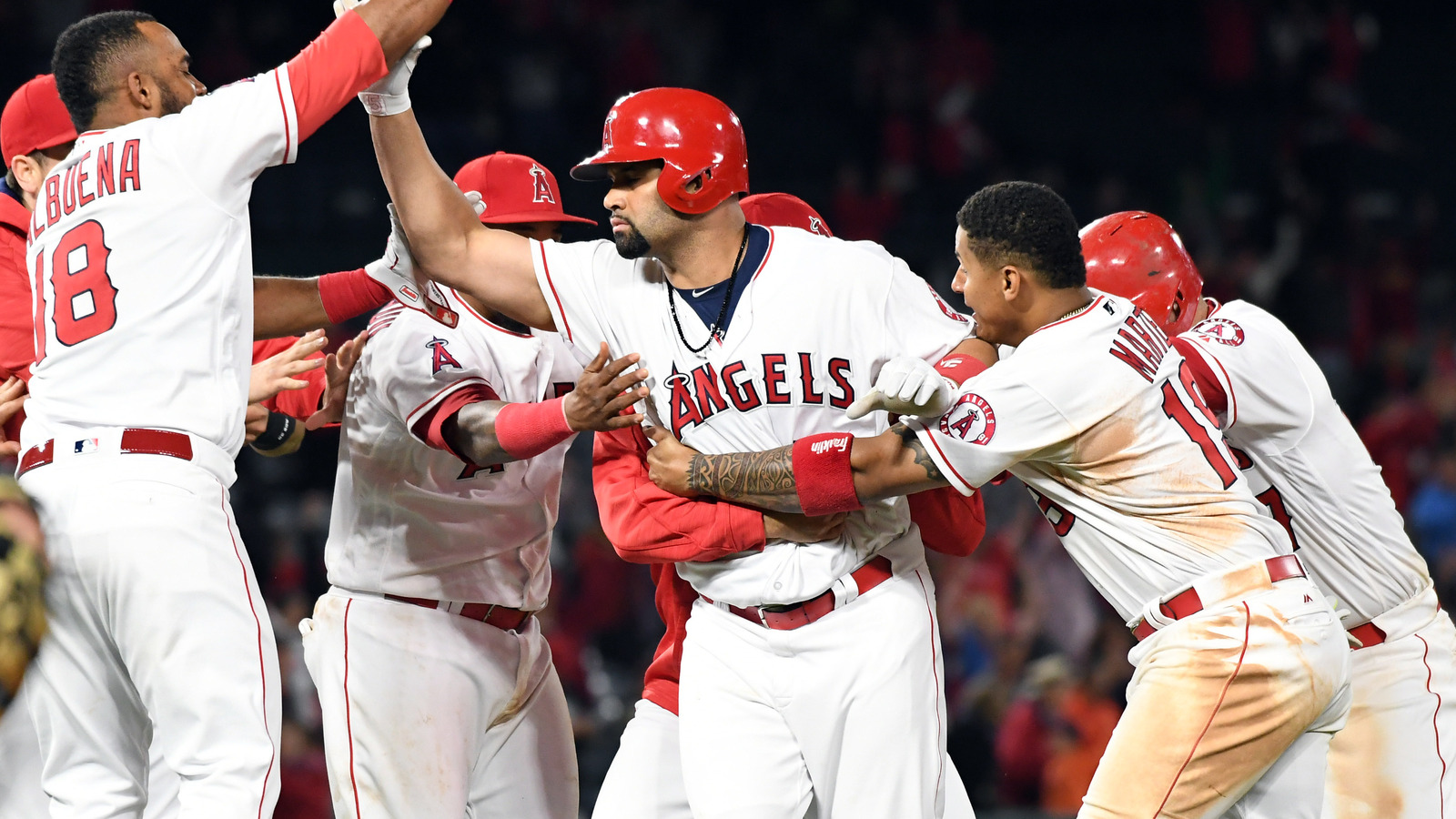 May 16, 2017; Anaheim, CA, USA; Los Angeles Angels designated hitter Albert Pujols (5) celebrates hitting the game winning RBI single against the Chicago White Sox in the eleventh inning at Angel Stadium of Anaheim.
Richard Mackson/USA TODAY Sports
On Tuesday night, the White Sox and Angels played an extra-innings contest in Anaheim. The Angels eventually won the game 7-6 on a walk-off fly ball from Albert Pujols. I'm sure it was awesome for the Angels and their fans that their team won, and normally we wouldn't be talking about this since everything about this game was your garden variety, run-of-the-mill baseball game. Instead, we're talking about this game because of how it ended.
Now, the situation was that the bases were loaded with one out. A deep fly ball was going to win the game for Los Angeles, and that's indeed what happened. However, White Sox center fielder Leurys Garcia failed to catch the ball, and it hit him square in the face. So not only did Chicago lose this game, but the Sox also had the added insult of watching one of their players get bopped in the head while knowing that the game was basically over. What a sad, sad situation to be in.
Up: The Astros are playing out of this world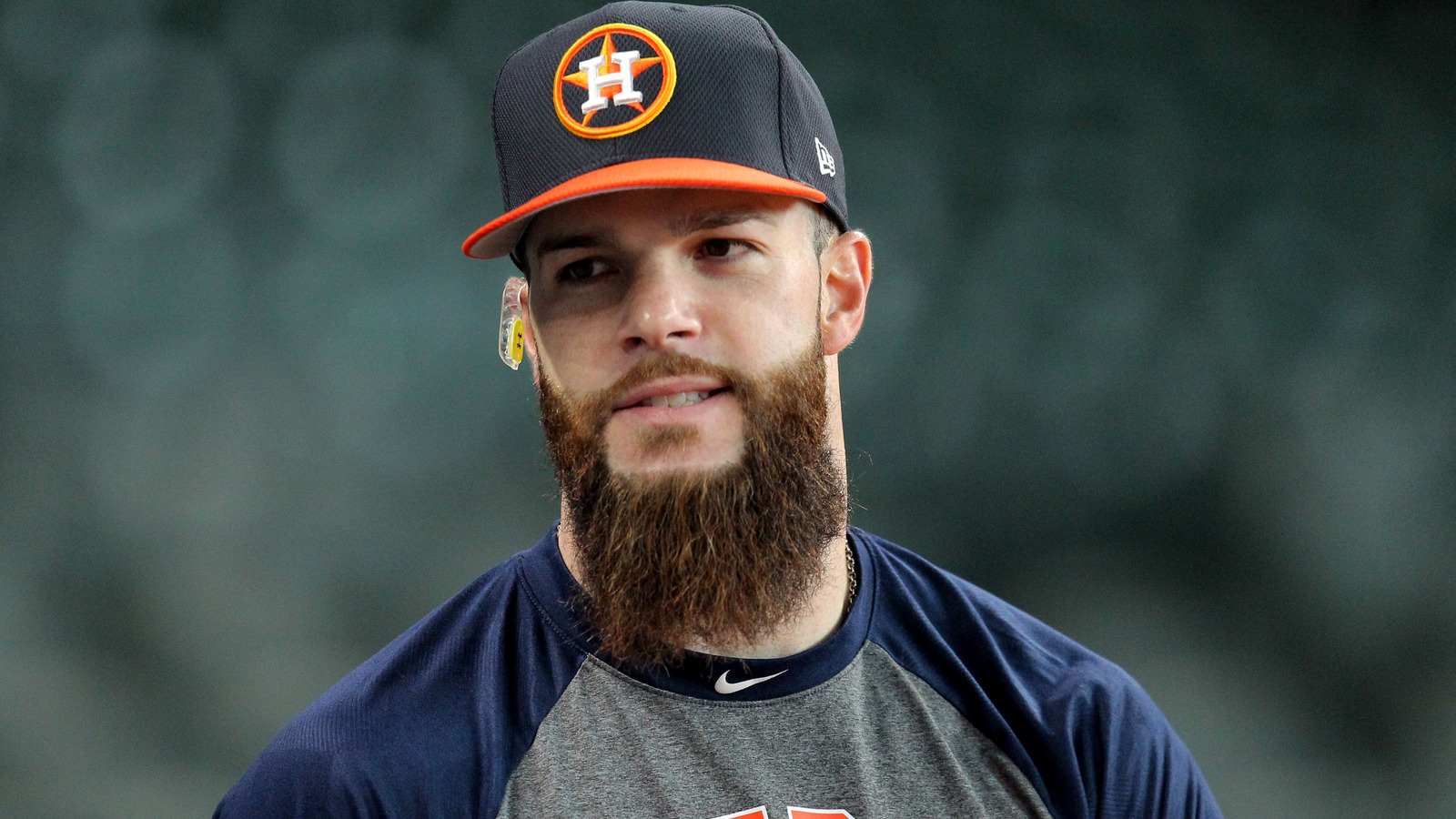 Houston Astros starting pitcher Dallas Keuchel is back in his 2015 Cy Young form.
Erik Williams/USA TODAY Sports
Last week, we focused on a few teams who were pulling off surprises when it came to their expected positions and where they currently are in the standings. This week, we're focusing on the Houston Astros, who are not only living up to expectations, but there's an argument that they could be exceeding them so far. Either way, the Astros are red-hot right now. As of writing, they've won 10 of their last 12 games and have the best record in baseball so far.
They're the best-hitting team in the American League, getting marvelous production from the usual suspects like Jose Altuve, Carlos Correa, George Springer, and meanwhile Marwin Gonzalez could be in line for a breakout season. On the mound, Dallas Keuchel is clearly back on track after an underwhelming 2016 campaign, and Lance McCullers could be close to realizing his potential as well. Simply put, the Astros are firing on all cylinders right now, and they're looking like a near-juggernaut in the American League right now.
Down: Astros are so good that they got an opposing pitcher demoted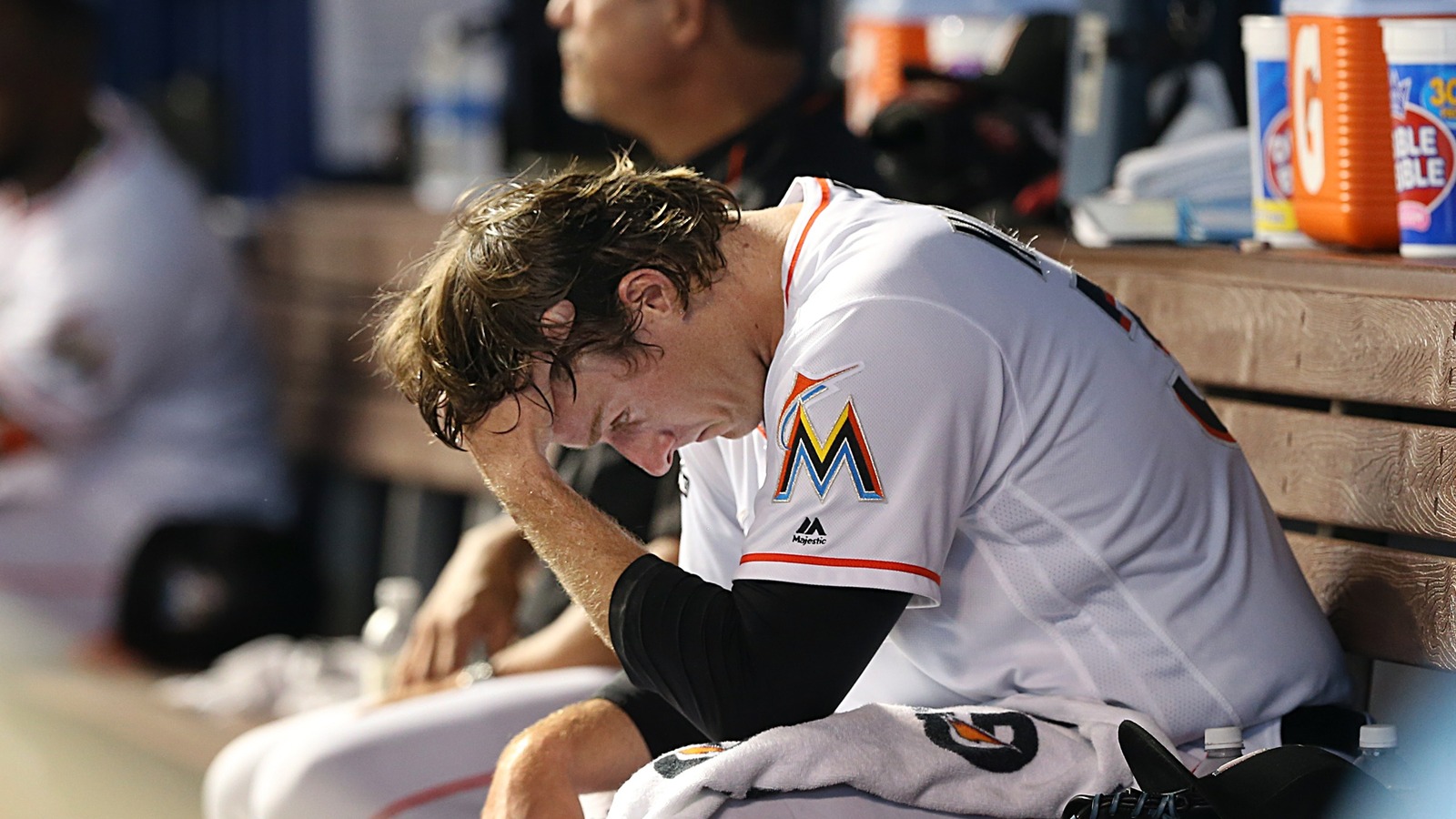 Miami Marlins pitcher Tom Koehler was demoted to the minor after getting shelled by the Houston Astros.
El Nuevo Herald/Getty Images
The most recent victims of the Astros' current buzz-saw movement through their competition are the Miami Marlins. Houston swept them in a particularly uncompetitive three-game series, and the worst beating came in Game 2, which is when the Astros teed off on Marlins starter Tom Koehler to the tune of eight earned runs over just three innings of duty. The eighth run came when Jake Marisnick hit that garish fish statue in center field for a home run. Yikes. 
The horror show of a pitching performance from Koehler was the icing on what's been a nasty cake of a season for the 30-year-old pitcher. His ERA went up to 7.04, and his FIP ballooned to 6.52. The game against the Astros was the last straw for the Marlins, and the team decided to send him down to its AAA affiliate in New Orleans. So, the Houston Astros are so hot right now that they're partially responsible for sending a guy to the minors. Again, yikes.
Up: Saturday was a good day to be Bryce Harper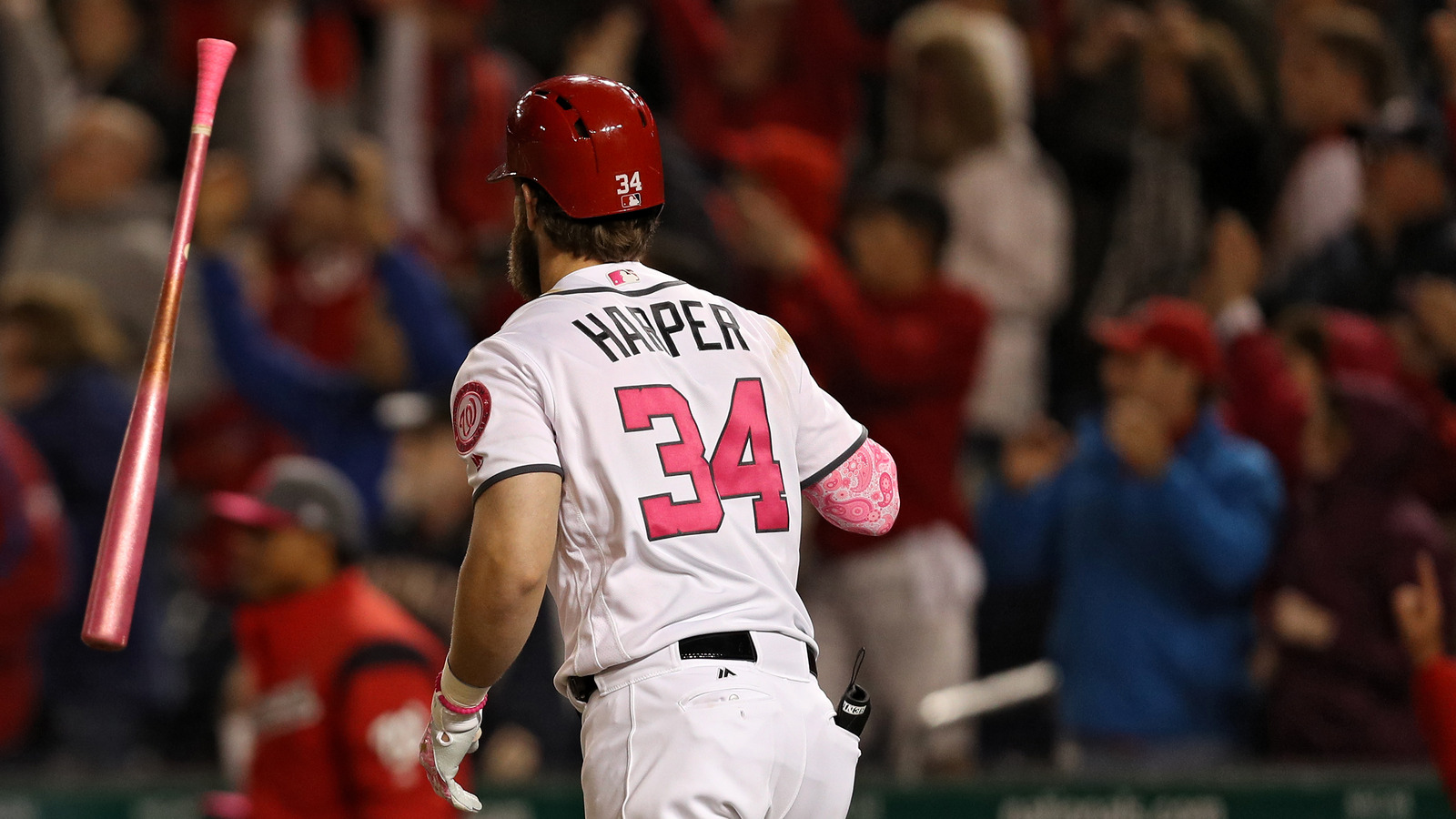 Washington Nationals star Bryce Harper hit a walk-off home run Saturday against the Philadelphia Phillies.
Patrick Smith/Getty Images
Back on Saturday, Bryce Harper had a day that Nationals fans won't forget for a long time. On that day, news broke that the Washington superstar outfielder had agreed to a one-year contract for the 2018 season worth $21.625 million. That's the largest one-year deal for an arbitration-eligible player in baseball history, and it also bought the Nationals a little bit more time before getting down to the real business of trying to lock him down to a long-term contract extension.
Meanwhile, Harper decided to give the Nationals — or whichever team is going to pay him big money in the 2018 offseason — a preview of what they're going to be paying big money for in the future. Inspired by John Wall's game-winner in Game 6 of the NBA's Eastern Conference Semifinals, Harper hit a walk-off dinger against the Phillies on Saturday. It was his fifth career walk-off home run and a reminder of just how talented this guy is. He's back in 2015 form, and it's time to sit back and enjoy the ride.
Down: Giants and Dodgers have the lamest "fight" ever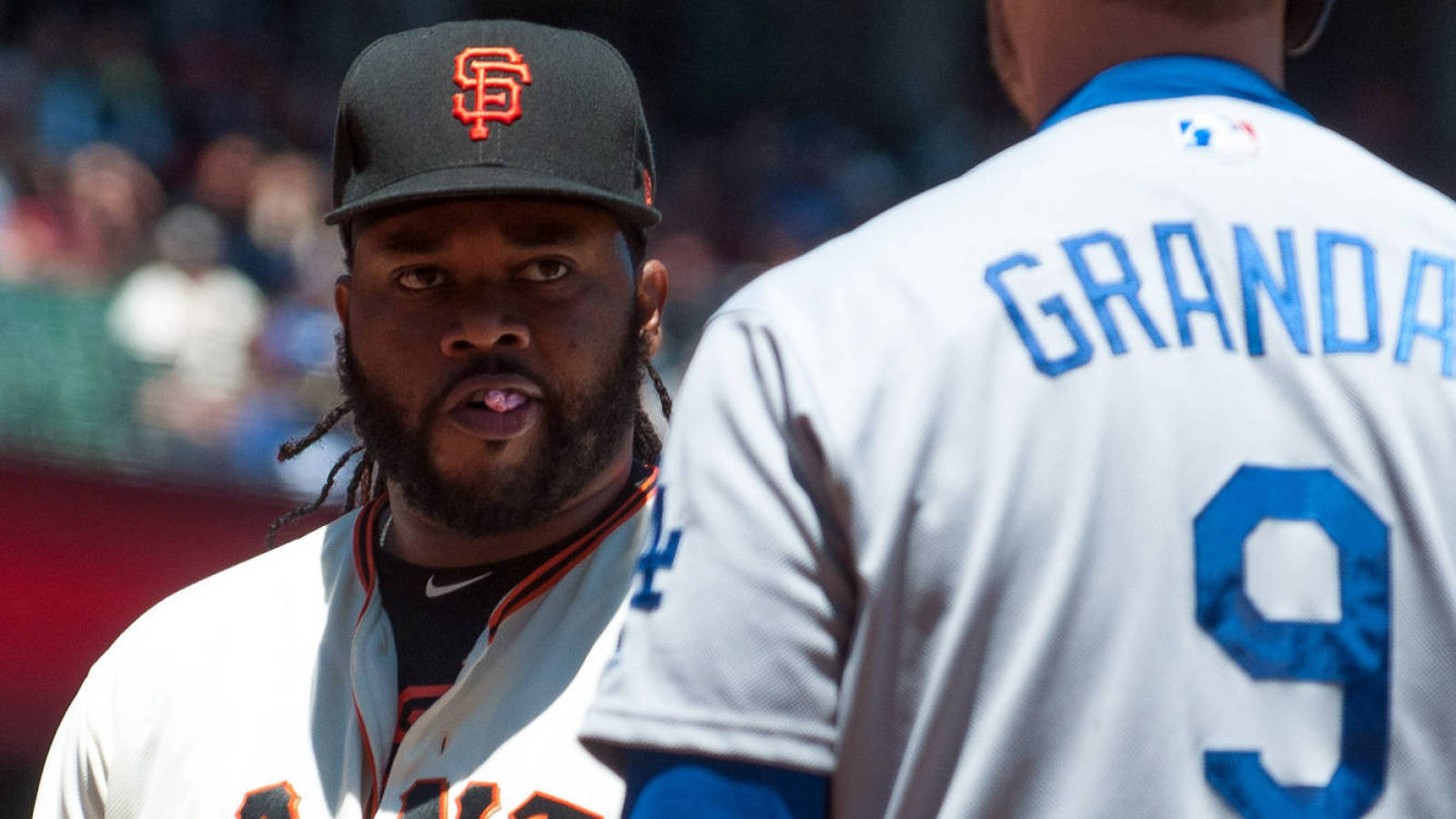 May 17, 2017; San Francisco, CA, USA; San Francisco Giants starting pitcher Johnny Cueto (47) and Los Angeles Dodgers catcher Yasmani Grandal (9) exchange looks during the third inning at AT&T Park.
Ed Szczepanski/USA TODAY Sports
On Wednesday, the Dodgers and Giants played yet another game in their historic rivalry, and it wasn't surprising to see things get heated at one point between these two teams. The standings may not currently reflect it, but these two are consistently battling for NL West supremacy so it wasn't really shocking to see Johnny Cueto and Yasmani Grandal exchange heated words during Wednesday's game. If you see a lot of each other over a short period of time, eventually tempers are going to flare, and that's what happened. Again, this isn't shocking at all.
What was shocking was what happened afterward. Both teams cleared their benches and spilled onto the field as the two players continued to exchange words, but here's the thing — they didn't even come close to each other! We didn't even get the traditional (and weak) pushing and shoving! I am in no way advocating for violence in baseball, but if you're going to act tough like this, at least get your money's worth and throw some hands. This was just a complete waste of time for fans of baseball and fans of fighting in general. 
Name the 30 most expensive contracts in MLB history
With no salary cap, MLB contracts can be as large as the team wants to had out. How many of the 30 most expensive MLB contracts of all-time can you name?
MORE FROM YARDBARKER
MLB News

Delivered to your inbox

You'll also receive Yardbarker's daily Top 10, featuring the best sports stories from around the web. Customize your newsletter to get articles on your favorite sports and teams. And the best part? It's free!