9. Jordany Valdespin, Middle Infield, Bats: L, Throws: R, Age: 24, ETA: 2012
Valdespin is more evidence of maturity in the Mets farm system. Although he may not factor into the best option as a starting infielder in the long term, he certainly has grown and could be in the mix down the stretch this year of the Mets flounder.
For Jordany Valdespin, the positives in his game outweigh the negatives.
His development was very sluggish over his first three years or so in the Mets system, but he completely exploded in 2011.
He started off as a prototypical contact hitter. Up until 2011, he hit just 14 home runs in the minors. Then in 2011, he experienced a major outburst of power that saw he hit 17 between Binghamton and Buffalo.
He's gradually improving his strike zone awareness and cut down on the strikeout numbers last year, which will probably be a concern of his at the Major League level.
As it as however, Valdespin is growing into a formidable power hitter. His discipline at the plate needs work, and until then he won't really be skilled at drawing walks.
Until he manages to up his on base percentage, he won't fully be able to take advantage of his speed on the bases. He'll be able to consistently swipe over 30 bases a year with significant work on his plate presence, and his speed is a huge part of his game.
He also is primarily a shortstop but he has experience at second base, which may make more sense as his range needs some work.
The last step for Valdespin would be a shot in the Bigs, and until then we won't be able to see what he will truly develop into. But as a left-handed back, he will be useful somewhere on the Mets 40-man roster at some point.
In a perfect world Valdespin can transcend the mold of his middle infield Mets prospect predecessors like Anderson Hernandez have a moderate to successful Major League career.
Combine spring training with the soft spots in the Mets middle infield, Valdespin has a great opportunity to prove himself.
10. Matt Den Dekker, Outfield, Bats: L, Throws, L, Age: 24, ETA 2013
9. Jordany Valdespin, Middle Infield, Bats: L, Throws: R, Age: 24, ETA 2012
8.
7.
6.
5.
4.
3.
2.
1.
Original Story:
http://dailystache.net/archives/244
MORE FROM YARDBARKER
Mets News

Delivered to your inbox

You'll also receive Yardbarker's daily Top 10, featuring the best sports stories from around the web. Customize your newsletter to get articles on your favorite sports and teams. And the best part? It's free!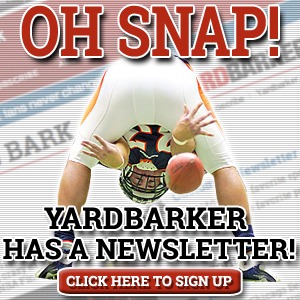 Latest Rumors
Best of Yardbarker

Today's Best Stuff

For Bloggers

Join the Yardbarker Network for more promotion, traffic, and money.

Company Info

Help

What is Yardbarker?

Yardbarker is the largest network of sports blogs and pro athlete blogs on the web. This site is the hub of the Yardbarker Network, where our editors and algorithms curate the best sports content from our network and beyond.