Unlike second base, third base is a position where there are players ready to make an impact within the next year or so. We've been talking about pecularities in the prospect game and one of them can be seen at third base. Prospect status fluctuates from season to season and when some players actually make their debuts they can fall down the list. It's funny how that happens since there is no way of knowing how the others will fare until they make their debut. 1. Anthony Rendon– Washington Nationals Age: 21 2012 Level: A MLBDC Rank: 15 Rendon was another late signee, but he entered the 2011 draft as the most advanced and polished college hitter. So, his trial in the minors is likely to be short. He may not be spending a long time at third base as Ryan Zimmerman just signed a 100 million dollar extension. He can play second base as well and that likely will get him to the majors faster. 2. Nolan Arenando– Colorado Rockies Age: 20 2012 Level: AA MLBDC: 22 When you have absolutely nothing at the big league level, it can be tempting to take a good prospect and inflate his ability. Arenando hit 20 bombs in advanced A ball, but when Chris Nelson represents your best ML third baseman, that can seem like 40 bombs. The Rockies need to make sure he is ready before they anoint him the heir apparent. 3. Miguel Sano– Minnesota Twins Age: 18 2012 Level: A MLBDC: 23 One of the advantages of signing 16 year olds is that sometimes they advance quicker than you think. Sano played in the short season leagues last year and appears ready to join the full season crowd this season. He could wind up in AA before he turns 20. Like with the Rockies, the Twins need all kinds of help, so they could be tempted to rush him. 4. Nick Castellanos– Detroit Tigers Age: 20 2012 Level: A+ MLBDC Rank: 46 I'm not sure how good he is in comparison with the rest of these guys, but he is rated highly because he is advanced for his age. He rates highly here because the Tigers have virtually no natural third basemen in the system other than him. Yes, Miguel Cabrera is playing third, but we all know that won't last. 5. Mike Olt– Texas Rangers Age: 23 2012 Level: AA MLBDC Rank: 56 He'll likely be ready by the end of the season. Adrian Beltre has third locked down for another few seasons, but if Olt's bat is good enough he may slide across the diamond and take over at first base. Mitch Moreland isn't exactly winning any silver slugger awards over there and they could use an upgrade. 6. Will Middlebrooks– Boston Red Sox Age: 23 2012 Level: AAA MLBDC Rank: 64 He is rated very highly on the top 100 lists, but I'm not a big fan. For one, he is blocked at every spot of the Red Sox infield. I suppose the Sox could let Kevin Youkilis go, but Middlebrooks hasn't done enough to make them go that route. He is almost ready for prime time and could end up being good trade bait for pitching. 7. Matt Dominguez– Miami Marlins Age: 22 2012 Level: AAA MLBDC Rank: NR He used to rank very high, but then he made his debut. Either he doesn't qualify as a prospect anymore (unlikely given his age and lack of experience at the ML level) or he just doesn't rate highly anymore. He is a top notch defensive prospect but his offense just hasn't evolved. Worse yet, some have questioned his attitude. Still, at 22 he has a good year or two to figure it out before he loses prospect status. 8. Jedd Gyorko– San Diego Padres Age: 23 2012 Level: AAA MLBDC Rank: NR The Padres have a ridiculous number of prospects as they have had one at every position so far. Gyorko may be a bit older than the rest of the guys, but he put up ludicrous numbers last season in AA. He is currently blocked by Chase Headley, but if he puts up numbers like that they could Mike Schmidt and there would still be no way to block him. 9. Vinnie Catricala– Seattle Mariners Age: 23 2012 Level: AA MLBDC Rank: NR The Mariners also got Francisco Martinez in the Doug Fister deal and they think very highly of him. We can call this pick my sabermetrician's special. In other words, the scouts can dream on their guy, but I'm dreaming on the guy delivering the numbers. Catricala's numbers were what I would call cartoonish. Anytime you hit around .380 over a whole season you need to be on someone's top ten list and so he is on mine. 10. Zach Cox– St. Louis Cardinals Age: 22 2012 Level: AAA Cox is just another prospect coming of age in the Cardinals system. He ranks below the other guys because his ceiling is not quite as high, but he is advanced for his age. If David Freese somehow stumbles or gets hurt again, Cox may come up and take his spot permanently. In addition to being the editor of hardballchat.com, Scott Barzilla is also the proud father of one and the author of four books. His books can be found at Amazon and Barnes and Noble. Barzilla's Hall of Fame Index was nominated for the Sporting News Award for statistical advancement.
Original Story:
http://www.hardballchat.com/2012/04/t...
PLAYERS:
Anthony Rendon
,
Ryan Zimmerman
,
Nick Castellanos
,
Miguel Cabrera
,
Adrian Beltre
,
Mitch Moreland
,
Will Middlebrooks
,
Kevin Youkilis
,
Matt Dominguez
,
Jedd Gyorko
,
Chase Headley
,
Vinnie Catricala
,
Francisco Martinez
,
Doug Fister
,
David Freese
TEAMS:
Washington Nationals
,
Colorado Rockies
,
Minnesota Twins
,
Detroit Tigers
,
Texas Rangers
,
Boston Red Sox
,
Miami Marlins
,
San Diego Padres
,
Seattle Mariners
,
St. Louis Cardinals
MORE FROM YARDBARKER
MLB News

Delivered to your inbox

You'll also receive Yardbarker's daily Top 10, featuring the best sports stories from around the web. Customize your newsletter to get articles on your favorite sports and teams. And the best part? It's free!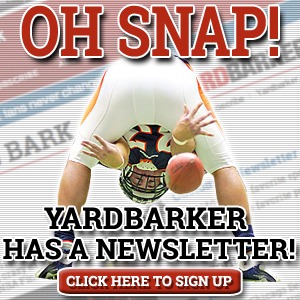 Latest Rumors
Best of Yardbarker

Today's Best Stuff

For Bloggers

Join the Yardbarker Network for more promotion, traffic, and money.

Company Info

Help

What is Yardbarker?

Yardbarker is the largest network of sports blogs and pro athlete blogs on the web. This site is the hub of the Yardbarker Network, where our editors and algorithms curate the best sports content from our network and beyond.