When we looked at the top twenty fantasy second basemen we discovered that the crop was pretty weak. That means the same will also be true of the free agent crop of second baseman. Most of the prominent second basemen have been signed, but there are still a few left on the open market. There might not be any starting quality guys (depending on who you ask) but they could be valuable part time players. 1) Marco Scutaro– San Francisco Giants Fielding Hitting Running TRI 2012 -2.4 3.0 2.0 2.6 2011 0.2 4.2 0.7 5.1 2010 -1.3 -1.4 1.7 -4.4 2009 2.6 10.5 2.8 15.9 2008 16.3 -1.4 0.2 15.1 Scutaro was the only full-time free agent coming off a positive impact campaign. Unfortunately, he has steadily gone downhill since his back to back strong seasons in 2008 and 2009. That being said, he is considerably better than what the Giants have been throwing out there the past few seasons. 2) Freddy Sanchez– Free Agent Fielding Hitting Running TRI 2012 0.0 0.0 0.0 0.0 2011 -3.2 0.5 0.8 -2.1 2010 2.5 2.5 -1.2 3.8 2009 2.1 -1.8 -0.2 0.1 2008 -1.1 -11.1 0.4 -11.8 Sanchez spent most of 2011 on the shelf, so that makes almost two years. That being said, he is the most likely regular amongst the group of free agents. He nearly won a batting title when he was in Pittsburgh, but that seems like an eternity ago. Furthermore, there aren't any obvious openings throughout the league. He might have to get invited to camp and fight his way onto a roster. 3) Kelly Johnson– Free Agent Fielding Hitting Running TRI 2012 -2.7 -5.0 0.5 -7.2 2011 -4.7 -2.5 -0.4 -7.6 2010 1.3 17.5 -2.2 16.6 2009 2.1 -4.4 1.2 -1.1 2008 3.0 6.3 1.2 10.5 Kelly Johnson's numbers don't look good, but he has more potential than any of the others because of his power. Like Sanchez, he will likely have to get invited to Spring Training and possibly taking on another position like third base. He has produced as many as 20 home runs in the past, so you would think someone would take the chance again. 4) Orlando Hudson– Free Agent Fielding Hitting Running TRI 2012 3.1 -9.1 0.3 -5.7 2011 -2.6 0.1 2.1 -0.4 2010 6.5 -0.5 2.4 8.4 2009 2.3 4.9 1.9 9.1 2008 -4.8 4.4 1.1 0.7 Sometimes it is hard to teach children the lessons of life. Simply put, it is hard to make them see real results from bad behavior. Orlando Hudson once thought that teams were purposely not signing black players. What it's really all about is that there isn't any boss in any walk of life that wants to have a ******* on their team. That is of course unless that ******* is better at his or her job than just about anyone else. The problem with that is that someday everyone's skills will begin to slip. When you are a team player, you will land with someone even when you are mediocre. When you are a ******* you will find those opportunities are few and far between. Make no mistake, I am not suggesting that Hudson is a *******. His comments and attitude suggest he might be difficult to work with. He might not be accepting of a bench role and seemed to struggle in Chicago in that role. So, while he might have better scores here, he might not be wired to handle part-time duty. 5) Adam Kennedy– Free Agent Fielding Hitting Running TRI 2012 0.5 0.9 -0.3 1.1 2011 2.4 -7.5 0.3 -4.8 2010 2.4 -3.4 -1.6 -2.6 2009 -8.4 5.2 1.1 -2.1 2008 6.0 -5.1 2.3 3.2 Unlike Hudson, Kennedy has seemingly adapted to life on the bench and it actually has improved his performance in recent seasons. Kennedy is a great example of what SABR President Vince Gennero calls the "platoon advantage." The general idea is that you could sign one player that excels against left and right handed pitching for a ton or you can sign two players that can succeed against one or the other for a fraction of that amount. If those two players excel where the other does not then you can have the same production as the expensive star for much less. Kennedy Against RHP– .278/.333/.400 Kennedy Against LHP– .247/.305/.323 Kennedy obviously has decent numbers overall for his career since there are a lot more right handed pitchers than left handed pitchers (4776 PA versus 1279). However, when you add in his ability to play first, second, and third with his ability to hit right-handed pitching, you could see him being very successful in 250 to 300 plate appearances off the bench. Another utility infielder could be used against left handed pitching and a team would do very well.         The post Total Run Index Series: Top Free Agent Second Basemen appeared first on Hardball Chat Baseball Blog.
Original Story:
http://www.hardballchat.com/2013/01/t...
MORE FROM YARDBARKER
Giants News

Delivered to your inbox

You'll also receive Yardbarker's daily Top 10, featuring the best sports stories from around the web. Customize your newsletter to get articles on your favorite sports and teams. And the best part? It's free!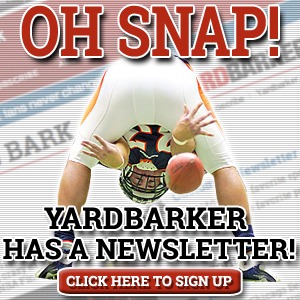 Latest Rumors
Best of Yardbarker

Today's Best Stuff

For Bloggers

Join the Yardbarker Network for more promotion, traffic, and money.

Company Info

Help

What is Yardbarker?

Yardbarker is the largest network of sports blogs and pro athlete blogs on the web. This site is the hub of the Yardbarker Network, where our editors and algorithms curate the best sports content from our network and beyond.