Found October 25, 2011 on Fox Sports North:
MINNEAPOLIS The Minnesota Twins declined to pick upcloser Joe Nathan's club option for 2012, the team announced Tuesday.Nathan had a club option for next season worth 12.5million. Instead of picking up his option, the Twins will pay Nathan a 2million buyout. That doesn't necessarily mean Nathan won't be with Minnesotanext year, however, as the Twins have said they'd like to have him back albeit for less money."I spoke with Joe and his agent this morning, and expressedour interest in re-signing Joe," Twins general manager Bill Smith said ina statement."We will remain in contact with them as we move forwardinto the free agent process."Nathan, too, has shown interest in remaining in Minnesota.He joined the Twins in 2005 in a trade from San Francisco, and becameMinnesota's all-time saves leader this season, surpassing Rick Aguilera. Nathanhas 261 career saves, with 260 of them coming in a Twins uniform.The 36-year-old Nathan underwent Tommy John surgery lastspring and missed the entire 2010 season. He experienced arm problems early inthe 2011 season and went on the disabled list in late May. After returning amonth later, Nathan seemed to settle in, showing that he can still be aneffective reliever. In the final 31 games of the season, he posted a 3.38 ERAwith 28 strikeouts in 29 13 innings. Opponents batted .193 against him afterJune 25, compared to a 7.63 ERA and .370 opposing batting average in his first17 games."That's what my ultimate goal was coming into theseason was just to get back to form and at least show this organizationand other clubs, if I'm not back here that I am back to form,"Nathan said in late September. "I'm as close now as I can be back to formwithout getting some rest. At this moment right now, I just feel good aboutwhere my pitches are, how consistent I've been, especially since coming backtoward the second half of June."Prior to the Twins' final game of the 2011 season, Nathanand other players with uncertain futures walked into the clubhouse not knowingwhether they'd be back in 2012. That list also includes outfielders MichaelCuddyer and Jason Kubel and reliever Matt Capps.It will be an offseason full of decisions for the Twins'front office, and a sentimental Nathan realized that."Even just walking in I was looking around and noticingthings that normally I don't really pay attention to and probably that I tookfor granted," Nathan said on Sept. 28, hours before the Twins won theirfinal game of the season against Kansas City. "It might be a littleemotional later on, but obviously some very good years here. You don't want itto end, but I also understand that this could be the last time I get a chanceto put on this uniform so I'm definitely not going to take tonight forgranted."
Original Story:
http://www.foxsportsnorth.com/10/25/1...
THE BACKYARD
BEST OF MAXIM
RELATED ARTICLES
Earlier today, we learned that the Minnesota Twins declined their $12 million option on Joe Nathan, and according to Jon Heyman of Sports Illustrated, the right hander is excited about free agency. Nathan's agent Dave Pepe said that his client is looking for a closer job, not setup, for 2012. The veteran closer was 2-1 with a 4.84 ERA and 14 saves in 44.2 innings throughout 48...
The Minnesota Twins likely will decline righthander Joe Nathan's 2012 option for $12.5 million sometime in the next week, the Minneapolis Star-Tribune reported Tuesday. Nathan averaged 41 saves from 2004-09 before missing the entire 2010 season due to Tommy John surgery. He returned last season and was 2-1 with 14 saves, eight holds and three blown saves in 48 appearances....
Joe Nathan's agent Dave Pepe says his client is excited about free agency and seeks a closer job in 2012, tweets SI's Jon Heyman.  Nathan is apparently not interested in an eighth inning gig after dominating as the Twins' closer from 2004-09. Yesterday the Twins made the obvious call of declining Nathan's $12.5MM club option, but they have interest in re-signing...
The Minnesota Twins have decided to decline their $12 million option on right handed pitcher Joe Nathan the team announced. Instead they'll give him the $2 million buyout. Nathan was 2-1 with a 4.84 ERA and 14 saves in 44.2 innings throughout 48 relieving appearances for the Twins in 2011.
No surprise here, longtime Minnesota Twins pitcher Joe Nathan wants to be a closer again. Nathan was demoted to middle relief and setup duties last year after his return from Tommy John surgery. Things didn't go to well which led to the Twins declining his $12.5 million option. A strong second half though has his hopes high as he enters free agency. @SI_JonHeyman: joe nathans...
Right-hander Joe Nathan will get a $2 million buyout after the Minnesota Twins declined the club option on the closer for the 2012 season. Twins general manager Bill Smith says he spoke with Nathan and his agent Tuesday and said the team was interested in re-signing Nathan. The option for 2012 was $12.5 million. Smith says the Twins will stay in contact with Nathan and his agent...
After declining a $12.5 million option on Joe Nathan's contract Tuesday afternoon and handing him a $2 million buyout, the Minnesota Twins are in the market for a closer. Again. The right-handed closer was on the comeback trail from Tommy John surgery in 2011, but struggled to locate his fastball and slider, blowing a couple of saves to end last April with a 10.00 ERA. He...
MINNEAPOLIS — Right-hander Joe Nathan will get a $2 million buyout after the Minnesota Twins declined the club option on the closer for the 2012 season.
Right-hander Joe Nathan will get a $2 million buyout after the Minnesota Twins declined the club option on the closer for the 2012 season.
Joe Nathan RP - The Twins announced that they've declined the club option for $12.5MM on reliever Joe Nathan and will pay him a $2MM buyout instead. Nathan, who has been a rock solid closer the Twins, returned from 2010 Tommy John surgery this season and posted a 4.84 ERA and 1.16 WHIP in 48 appearances. Obviously, Nathan would seem like the perfect fit for us as he's unlikely...
Twins News

Delivered to your inbox

You'll also receive Yardbarker's daily Top 10, featuring the best sports stories from around the web. Customize your newsletter to get articles on your favorite sports and teams. And the best part? It's free!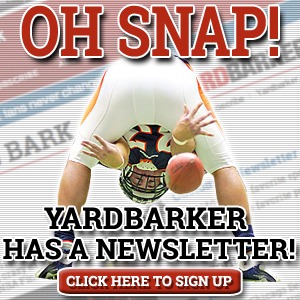 Latest Rumors
The Backyard

Today's Best Stuff

For Bloggers

Join the Yardbarker Network for more promotion, traffic, and money.

Company Info

Help

What is Yardbarker?

Yardbarker is the largest network of sports blogs and pro athlete blogs on the web. This site is the hub of the Yardbarker Network, where our editors and algorithms curate the best sports content from our network and beyond.