Found December 09, 2011 on Phillies Nation:
Quick, outside of Hunter Pence–only appeared in 54 games for the Phillies–, who had the highest batting average on the Phillies in 2011? Sure, it would be absurd if it was anyone other than the player that this review is about, but it is still surprising. If you did not read the title, its none other than Carlos Ruiz, who also had the highest on base percentage outside of Pence and Dane Sardinha–both who combined for 268 plate appearances, a little over half (56.7%) of Ruiz' total. Somehow, Ruiz went under the radar, which is mind-boggling considering is was his 2nd best year in his career.He started off the year with a below average month of April, where he hit .226/.310/.371. He picked it up in May, where he was the Phillies 4th-best hitter in terms of OPS, and 2nd to only Dane Sardinha–who had half as many plate appearance– in on base percentage. He knocked in just one run the entire month, but overall was far more productive than April. And that was even after spending time o...
Original Story:
http://philliesnation.com/archives/20...
THE BACKYARD
BEST OF MAXIM
RELATED ARTICLES
Ryan Braun has reportedly tested positive for performance enhaning drugs, according to Outside The Lines. Braun won the National League MVP, and was notified of his failed drug test sometime in late October. A very interesting quote from Bud Selig in 2009 involving Ryan Howard and Ryan Braun now seems completely ironic. Free agent shortstop Jimmy Rollins weighed in on the situation...
With the baseball free agency period in full swing, the Phillies are busy talking to players and making moves to improve the ballclub for the 2012 season. One of the big decisions the team has to make in the coming weeks concerns the future of shortstop Jimmy Rollins. Currently a free agent, Rollins has been said [...]
Through the competition we mow Backs of the rotation horses we slayO'er the NL East we goLaughing all the wayDreams of World Series ringMaking spirits brightWhat fun it is to laugh and singA slaying song tonightOh, Phillies go, Phillies goPhillies go all the wayOh, what fun it is to rideHamels, Lee, and HalladayPhillies go, Phillies goPhillies go all the wayOh, what fun it is...
I am at work today and as usual not doing work. I was messing around on Twitter on my phone checking some "Hot Stove" action. Hot Stove! When I read a Tweet from Marshall Harris of CSN asking why Cole Hamels gets a bad rap and how he really does not understand why? Reason being [...]
For the complete list and explanation of criteria and scoring, check out the Philly Fifty page Longevity – 3 Alexander played for the Phillies for the first 7 years of his career, from 1911-1917, ages 24-30. He pitched 21 innings for the Phillies in his final season, in 1930, at age 43. Peak – 5 Absolutely one of the best pitchers to ever play the game. In his seven years with...
A close friend of the site, Phillies reliever Mike Stutes, joins Kyle and I on Broad Street Radio today at 2:30. We will discuss the offseason, the signing of Jonathan Papelbon, winter meetings, and much more. Click here to listen. Broad Street Radio is a joint venture between Buzz On Broad and Crossing Broad, hosted by Drew Cohen and Kyle Scott.
Jimmy Rollins doesn't have many options left this off season. The St. Louis Cardinals, who were recently reported to be interested in Rollins, signed Rafael Furcal to a two-year, $14 million deal today, leaving Rollins with a very small market. So, what does this mean for Jimmy Rollins? With Rollins asking for a five-year deal, many teams have been scared away by the 33-year-old's...
While addressing the media at the 2011 Winter Meetings, Phillies Manager Charlie Manuel said he thought his offense was good for the second half of the season, but that it can be better. Inside, he explains what has to happen for his bats to more successful…
You know they will take someone. I'm not sure I'll have time to do a detailed writeup today as the events unfold, but I will definitely update this space to reflect the player(s) we take and those we lose. So, check back later and use this spot to discuss the Rule 5 draft.
The Philadelphia Phillies signed outfielder Laynce Nix to a two-year contract Thursday.
The Phillies and Jimmy Rollins made progress this week on a new contract, so much so that nearly everybody at the Winter Meetings said they expect Rollins to remain in Philadelphia. But things changed Thursday. Albert Pujols is leaving the Cardinals for the Angels,, which means the Cardinals suddenly have some money to spend.
MTR Baseball Beat is hosted by Bill Zeltman and a variety of MTRMedia.com journalists. The show covers MLB with an emphasis on the Philadelphia Phillies. MTR Baseball Beat's latest podcast is now available. You can listen on MTRMedia.com's new 24/7 online radio station by clicking here, by subscribing to our Podcast in iTunes, (Search for MTRMedia.com) or by clicking...
Phillies News

Delivered to your inbox

You'll also receive Yardbarker's daily Top 10, featuring the best sports stories from around the web. Customize your newsletter to get articles on your favorite sports and teams. And the best part? It's free!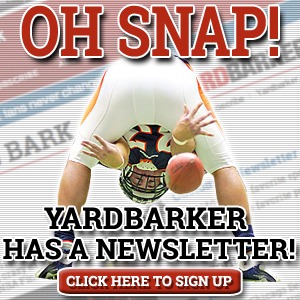 Latest Rumors
Best of Yardbarker

Today's Best Stuff

For Bloggers

Join the Yardbarker Network for more promotion, traffic, and money.

Company Info

Help

What is Yardbarker?

Yardbarker is the largest network of sports blogs and pro athlete blogs on the web. This site is the hub of the Yardbarker Network, where our editors and algorithms curate the best sports content from our network and beyond.