The Phillies have made no secret that they want -- and plan -- to add a veteran starter to a rotation led by Aaron Nola and Jerad Eickhoff. So far, that has not happened. While it may not happen before Spring Training begins on Wednesday, it certainly can happen at any point before Opening Day.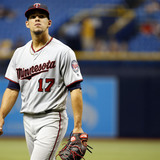 It seems like the same cast of characters are among the favorites to win the Cy Young award in their respective leagues every year. However, it's hard to argue since all the pitchers that make up this group are pretty nasty.Guys like Clayton Kershaw, Max Scherzer, Corey Kluber, and Chris Sale (among others) should be some of the favorites on a yearly basis because they consistently...
In a recent ranking of starting pitchers, MLB Network dropped the ball. Seriously, MLB Network? I realize the Phillies haven't exactly been a marquee franchise for a few years now, what with the rebuild going on and all. But you'd think that the cable network that focuses exclusively on, and specializes in, Major League Baseball players would know a thing or two about Major League...
We're back with another fairly strong Monday slate. What we lack in proven commodities, we more than make up for in up-and-comers. Check 'em out! Aces in Isolation RHP Aaron Nola (PHI) versus Washington RHP A.J. Cole Other than a rough patch against the Marlins over the last month, Nola has been terrific of late. He's allowed three or fewer earned runs seven times over his last...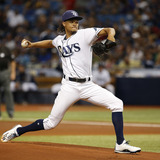 It's another lean-ish slate as we roll through a dog-days weekend. But, the three aces we've isolated are pretty sturdy. Check 'em out! Aces in Isolation RHP Chris Archer (TBR) versus Cleveland RHP Mike ClevingerArcher was brilliant last time out in a no-decision—Rays win—against the Brewers. He tossed six innings of three-hit ball with one earned run, seven strikeouts and a pair...
While the Philadelphia Phillies already seem bound to make a cellar finish in the NL East, we still have several months of big league baseball left. Since a bleak May and early June the Phillies have actually been playing near .500 ball since June 22. While it's not likely the season gets turned around, seeing players excel and big names return from the DL gives optimism for next...
It breaks my heart to see a few Phillies players getting down on themselves after getting swept by a stacked New York Mets team.It's easy to criticize the Phillies so far as the pitching has struggled and times are getting rough but it is also a team that is still rebuilding.The Phillies looked really good in their series against the Washington Nationals a week ago taking two of...
Last year in his second full season in the majors, Aaron Nola dazzled fans until mid June when his promising season was turned upside down. He started out fully showcasing why he was the seventh overall pick in the 2014 MLB draft, posting an impressive 2.65 ERA coupled with a .223 opponent batting average in his first 12 games. The movement he was able to place on his curve and breaking...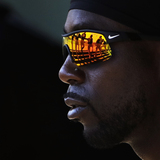 It has been said that playing with a chip on your shoulder is good, that it is a motivational tool that brings out the best in a ballplayer. And while there are a variety of different conditions that govern such players on every team, ranging from justifying the hype, carrying the load on a new ball club or resurrecting personal stock that has slipped, there are a great deal of talents...
One of the most interesting aspects of the Rich Hill story was his decision to break from convention and make his curveball – one of the game's most effective pitches – his primary offering, a decision about which I wrote earlier this week. That decision was one of a number of factors that has led to Hill's late-career resurgence. As you're probably aware, Hill led all major-league...
MORE STORIES >>
Phillies News

Delivered to your inbox

You'll also receive Yardbarker's daily Top 10, featuring the best sports stories from around the web. Customize your newsletter to get articles on your favorite sports and teams. And the best part? It's free!