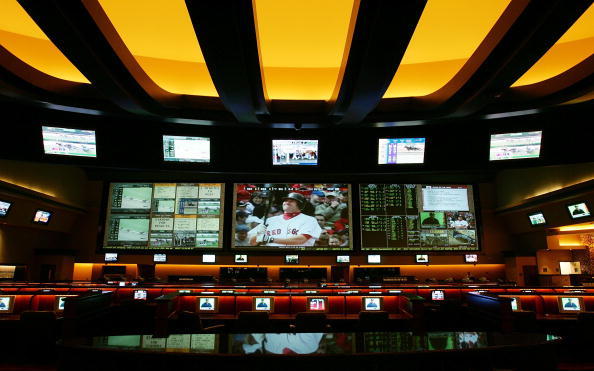 Although the Boston Red Sox are probably still on cloud nine after winning baseball's most coveted prize last night, the folks in Las Vegas are already hard at work looking to next year's World Series. On Thursday, the folks at Bovadareleased 2014 World Series odds for all 30 Major League Baseball teams, and it appears as though they don't believe the Red Sox are destined for a repeat. Here are the way-too-early odds for next year's Fall Classic: Los Angeles Dodgers 7/1 Detroit Tigers 9/1 Boston Red Sox 10/1 St. Louis Cardinals 10/1 Washington Nationals 10/1 Los Angeles Angels 14/1 Atlanta Braves 16/1 Cincinnati Reds 16/1 New York Yankees 16/1 Oakland Athletics 16/1 Tampa Bay Rays 16/1 Texas Rangers 16/1 San Francisco Giants 18/1 Cleveland Indians 20/1 Baltimore Orioles 25/1 Pittsburgh Pirates 25/1 Toronto Blue Jays 25/1 Kansas City Royals 33/1 Philadelphia Phillies 33/1 Arizona Diamondbacks 40/1 Chicago White Sox 50/1 Milwaukee Brewers 50/1 Seattle Mariners 50/1 Chicago Cubs 66/1 Colorado Rockies 66/1 San Diego Padres 66/1 Minnesota Twins 75/1 New York Mets 75/1 Miami Marlins 200/1 Houston Astros 250/1
Read the rest of this story...
MORE FROM YARDBARKER
MLB News

Delivered to your inbox

You'll also receive Yardbarker's daily Top 10, featuring the best sports stories from around the web. Customize your newsletter to get articles on your favorite sports and teams. And the best part? It's free!