Which 2016 cellar dwellers have a chance to crash the playoff party?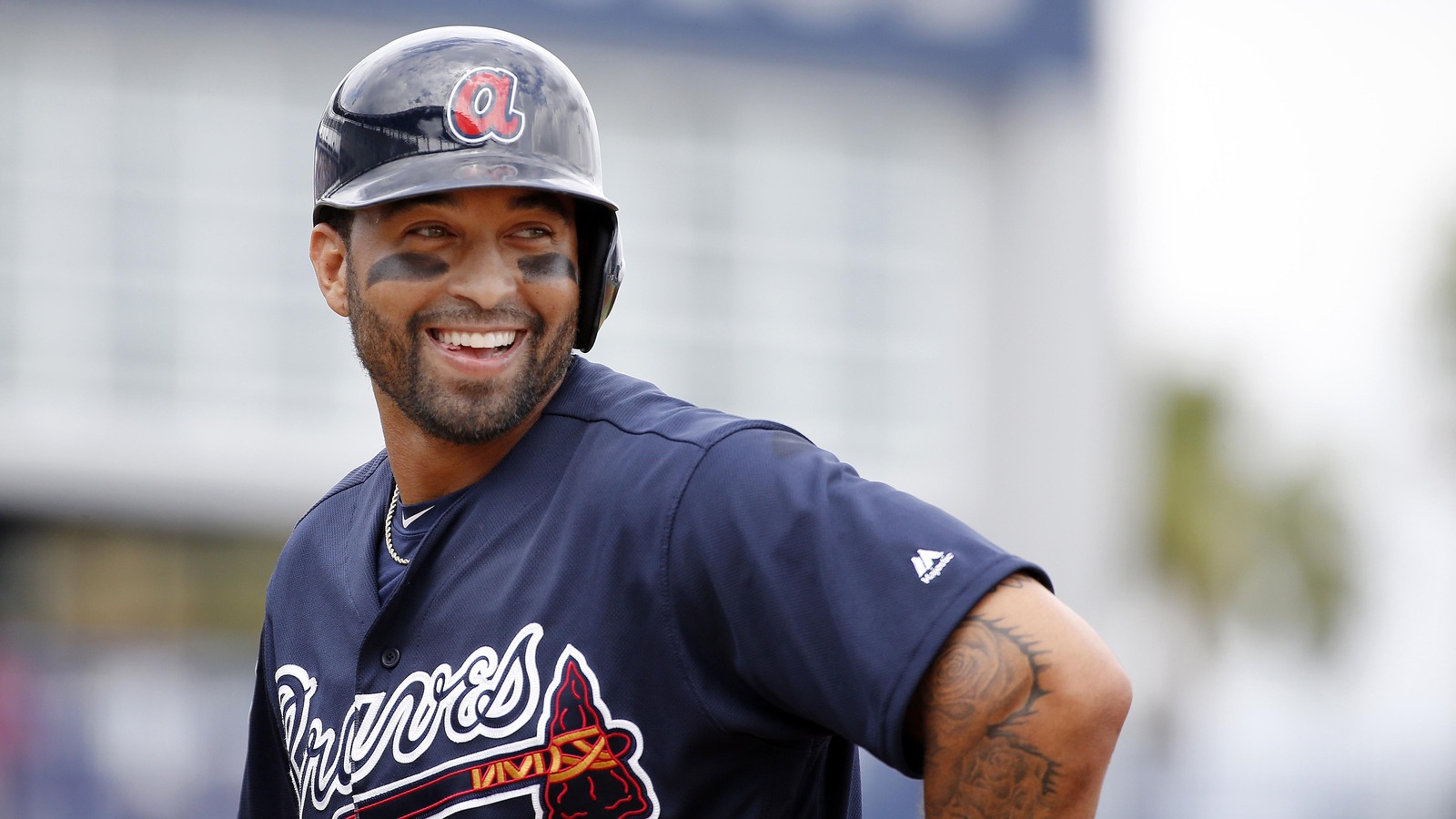 Can Matt Kemp and the Atlanta Braves turn the team's fortunes around in 2017?
Kim Klement-USA TODAY Sports
Everyone loves an underdog story, and few underdog stories in baseball top the one of going from worst to first. This can happen for any number of reasons: big offseason acquisitions, career years from multiple players, a call-up that takes off, a managerial change, maybe even key injuries to division foes, or a combination of any or all of those.

Welcome back to the Yardbarker roundtable, where we're searching for this season's redemption story.

Which 2016 cellar dwellers have a chance crash the playoff party? 

Phillip Barnett: The Houston Astros look like a team that could win the AL West this year. They added Brian McCann, Josh Reddick and Carlos Beltran to an offense that already featured Jose Altuve, Carlos Correa and George Springer. Houston couldn't bring in a solid No. 2 or 3 starter this winter, but these additions could be enough to leapfrog both Seattle (who should also improve this season) and the Rangers, who lost Beltran to Houston and have a boatload of question marks in their rotation after Cole Hamels and Yu Darvish.

In the NL, the Colorado Rockies have a young starting rotation that could be one of the best in the team's history. Jon Gray had an excellent second season with a K/9 rate in the neighborhood with Madison Bumgarner and Drew Pomeranz. Behind him are Tyler Anderson, Chad Bettis and Tyler Chatwood, all of whom are 27 years old and approaching their primes.

Matt Whitener: It seems odd to think this, but the Atlanta Braves are a vastly improved team from where they were just a year ago now. After finishing up one of the most pronounced and drastic deconstructions in recent years, they have emerged with a team that could make a significant rise in an always vulnerable NL East.

From July through September, the club increased its win total each month, before finally winning 18 games in September/October. Headed into a new ballpark, with the interim tag removed from manager Brian Snitker and top prospect Dansby Swanson and MVP candidate Freddie Freeman in tow, the Braves could make a legitimate Wild Card push.

Shiloh Carder: There are a few teams that could step up. The Diamondbacks were one of the big disappointments last season so a jump back into the mix is possible. The offense is already there so it all depends on a pitching staff to meet its potential and a bullpen to come together. If not, this could be one of those teams to start selling off guys.

Atlanta is another. Now, the Braves are already in their rebuilding process so they are working toward this. It would take a surprisingly fantastic season to actually make the playoffs, but this team has some nice young talent and some veterans like Matt Kemp, Nick Markakis and Brandon Phillips to help them along. They're also in a new ballpark, which sparks some excitement.

David Matthews: Why not the Braves? Bartolo Colon and R.A. Dickey can eat up innings. Matt Kemp and Brandon Phillips are getting fresh starts. Ender Inciarte and Dansby Swanson are young and exciting players. Most teams would kill to have Julio Teheran. Plus, they're moving to a new ballpark, which may give them a shot in the arm. At the very least they'll be closer to 80 wins than 60 this season.

Demetrius Bell: I'm gonna go out on a limb here and guarantee that the Rays aren't going to finish at the bottom of the AL East. They've had some bad luck when it comes to close games, and if that finally evens out for them then that could be the difference between a lost season and at least making a push for the Wild Card. I don't think that Tampa's going to win that division, but the Rays could absolutely be in the playoff conversation if they play their cards right.

Jamie Neal: I don't think any of the cellar dwellers are making any moves to upset the playoff balance. They were all 25-ish games out of first in their respective divisions, which means they're about 20 games out of the Wild Card. None of those teams have done enough for me to think they are going to make up 20 games to make it into the playoffs.
PLAYERS:
Brian McCann
,
Josh Reddick
,
Carlos Beltran
,
Jose Altuve
,
Carlos Correa
,
George Springer
,
Cole Hamels
,
Yu Darvish
,
Madison Bumgarner
,
Drew Pomeranz
,
Tyler Anderson
,
Chad Bettis
,
Tyler Chatwood
,
Dansby Swanson
,
Freddie Freeman
,
Matt Kemp
,
Nick Markakis
,
Bartolo Colon
,
RA Dickey
,
Brandon Phillips
,
Ender Inciarte
,
Julio Teheran
TEAMS:
Houston Astros
,
Texas Rangers
,
San Francisco Giants
,
Boston Red Sox
,
Colorado Rockies
,
Atlanta Braves
,
Arizona Diamondbacks
MORE FROM YARDBARKER:
QUIZ: Name the players who wore the 11 retired numbers of the Atlanta Braves
Can you name the 11 players whose numbers the Atlanta Braves have retired?
MORE FROM YARDBARKER
MLB News

Delivered to your inbox

You'll also receive Yardbarker's daily Top 10, featuring the best sports stories from around the web. Customize your newsletter to get articles on your favorite sports and teams. And the best part? It's free!