Found August 28, 2012 on Fox Sports:
PLAYERS:
Joe Mauer
,
Adrian Gonzalez
,
Josh Beckett
,
Carl Crawford
,
Jacoby Ellsbury
,
Jarrod Saltalamacchia
,
Ryan Lavarnway
,
Victor Martinez
,
Felix Doubront
TEAMS:
Boston Red Sox
,
Minnesota Twins
,
Los Angeles Dodgers
,
Detroit Tigers
Here's the first test for the Boston Red Sox, the first chance for general manager Ben Cherington to demonstrate what his newfound commitment to "discipline" in player acquisitions truly means. The Minnesota Twins placed catcher Joe Mauer on trade waivers Monday, according to a major-league source. The Red Sox not only have long-standing interest in Mauer, but also purged more than $275 million in contract obligations last week in their mega-deal with the Los Angeles Dodgers. If the Sox truly intend to be more disciplined, as Cherington suggested after the team sent first baseman Adrian Gonzalez, right-hander Josh Beckett and left fielder Carl Crawford to the Dodgers, let's see where they will draw the line. Let's see them pass on Mauer, a player who once was their Holy Grail. Waivers expire at 1 p.m. ET Wednesday. Mauer, 29, has about $142.5 million remaining on his contract, including $138 million from 2013 to '18. The Sox are unlikely to take on that much money so soon after busting out of payroll jail, according to a source with knowledge of the club's thinking. But they should be tempted to claim Mauer, don't you think? Heck, even if the Sox pass, they could explore a deal for Mauer in the offseason -- particularly if they clear additional salary, perhaps by trading center fielder Jacoby Ellsbury. The Sox could do worse than Jarrod Saltalamacchia and Ryan Lavarnway as their catchers of the future. But Mauer could fill the role that Victor Martinez occupied during the final two months of 2009 and all of 2010, playing catcher, first base and designated hitter. Few have noticed with the Twins stumbling to the worst record in the American League, but Mauer is back. He has appeared in 120 of the team's 129 games, putting to rest the questions raised by his injury-marred 2011 season. And his performance reflects his good health -- he entered Tuesday second in the AL with a .406 on-base percentage and 20th with a .835 OPS, despite having only eight home runs in 443 at-bats. How eager would Mauer be to play in Boston? Good question -- his contract includes full no-trade protection. He has spent his entire life in the relatively low-key Minneapolis-St. Paul market. But unlike Crawford, who spent his career in obscurity with Tampa Bay before signing as a free agent with Boston, it's not as if Mauer has been completely sheltered. Fans and media in the Twin Cities criticized Mauer for the first time last season, questioning whether he was willing to fight through his injuries. Even before that, Mauer had to adjust to the heightened expectations created by the eight-year, $184 million contract extension that he signed with the Twins in March 2010. In a sense, the difficult part for him is over. And who knows? Mauer might be ready for a new challenge, considering that the Twins do not appear ready to win anytime soon. According to a source, Mauer sought an opt-out clause when he negotiated his long-term deal, just in case the team fell into a losing rut. The Twins declined to include such a clause, but the Red Sox could offer Mauer a lifeline -- if the two clubs agreed on a trade. It wouldn't be easy; the Twins could not justify an outright dump of their hometown hero. No, they would want an ample return for Mauer, just as the Red Sox wanted an ample return for Gonzalez, Beckett and Crawford. And here's the biggest obstacle: Starting pitching is the biggest need for both clubs. The Sox could begin their package with left-hander Felix Doubront, who was claimed on waivers by an unidentified club Tuesday (the Twins had the first crack at Doubront, but if they passed on him, only the claiming club could acquire him during the waiver period; after that, Doubront cannot be traded until the offseason). Class A right-hander Matt Barnes, the 19th overall pick in the 2011 draft, is another pitcher whom the Twins surely would covet. The Sox surely would balk at that notion; they need more pitchers like Doubront and Barnes, not less. But if the Twins included enough money in the deal -- money that the Red Sox could redirect toward free agents -- perhaps the idea would gain greater traction. Of course, this is precisely the kind of logic that got the Sox into trouble in the first place, and none of the starting pitchers in the upcoming free-agent class is especially appealing. But then the question becomes: What exactly will the Red Sox do with their newfound savings? One strategy would be to target players who grow too expensive for low-revenue teams, the Shin-Soo Choos and Chase Headleys of the world. But other teams will target those players, too -- and the Red Sox, in their new world order, probably will be even more protective of their prospects than in the past. The difficulty in acquiring impact talent is one reason the Dodgers were so attracted to Gonzalez -- and so willing to absorb Beckett and Crawford while also sacrificing prospects in the trade. The Red Sox are going to face the same challenge as they retool, and suddenly Mauer is right in front of them. Mauer first must pass through the AL on waivers. None of the clubs trailing the Red Sox -- incredibly, only Toronto, Kansas City and Cleveland at this point -- is likely to claim him. Here's the first test for the New Lords of Discipline. Here's Joe Mauer on trade waivers, ready to be claimed.
Original Story:
http://msn.foxsports.com/mlb/story/ca...
THE BACKYARD
BEST OF MAXIM
RELATED ARTICLES
The Boston Red Sox have coveted Minnesota Twins catcher ever since the hometown product was selected as the No. 1 overall pick in the 2001 MLB First Year Player Draft. It was not as if the Red Sox ever had a chance at drafting Mauer, as they did not even possess a pick in the first round that year, but they have always wanted Mauer in Boston. After the Twins signed Mauer...
The Minnesota Twins traveled back home to Target field after a terrible ten game road trip as they play host to the Seattle Mariners for four games at Target Field starting tonight at 7:10 pm CT.  With Joe Mauer slated as the starting catcher tonight, he will break Earl Battey's Twins' record for all-time games caught. Mauer has had an interesting career as catcher for the...
Minnesota Twins All-Star Joe Mauer was out of the starting lineup for the third straight night against Kansas City due to back spasms. Drew Butera started at catcher for the second straight game Thursday night. Mauer's back tightened up before batting practice Tuesday. Mauer, who appeared in just 82 games last season because of various ailments, had played in 131 of a possible...
Whenever a big-time player hits revocable August waivers, it's customary for some people to initially freak out, and then for other people to calm them down by saying that lots of players are put on revocable waivers and it doesn't really mean anything. Obviously, as you know, that's true. Most of your favorite players will have been put on waivers. Hardly anything will happen...
The Minnesota Twins have placed All-Star catcher Joe Mauer on trade waivers, according to a report by Fox Sports. Wait, what? Joe Mauer, about to be dealt by his hometown team? The report on the network's website late Tuesday, attributed to an unidentified ''major league source,'' was enough to raise eyebrows around the sport. It said the waivers on Mauer expired...
Minnesota Twins catcher Joe Mauer had a potential home run brought back into the park by Texas Rangers center fielder Craig Gentry yesterday. And that was after Gentry was body checked by, hard, by... Full story at Bob's Blitz ~ http://www.bobsblitz.com
Another perennial All-Star has reportedly been placed on waivers in what has already been a wild August for Major League Baseball. FOX Sports' Ken Rosenthal reports that the Twins placed Joe Mauer on trade waivers Tuesday. As is the case with any player being placed on waivers this time of year, there's three scenarios that could play out if a team decides to claim Mauer...
The Red Sox got out of debt with one big hand. Now is not the time to push the chips back into the middle of the table. When FOX Sports' Ken Rosenthal reported Wednesday that the Twins placed Joe Mauer on trade waivers, everyone immediately looked in the Red Sox' direction. They're the guys with the extra cash flow, and everyone wants to know how they're going to...
Twins outfielder Ben Revere was never going to catch Angels rookie Mike Trout for the American League batting title, but he did regain the lead among all Minnesota hitters with a four-hit performance Sunday against Texas. After going 4-for-4 in Minnesota's 6-5 win Sunday, Revere improved his season batting average to .315. He was hitting .307 entering Sunday's series finale...
Felix Doubront has been claimed off of waivers by an unidentified team according to Ken Rosenthal of Fox Sports.  Rosenthal thinks this could be part of a deal that would send Doubront to the Twins for catcher Joe Mauer who was placed on waivers.  Nick Cafardo reported that Doubront was place on waivers on August 17 so he would have cleared by now.  Either Rosenthal or Cafardo...
I don't say this enough… Like us on Facebook! PR tip for the future: If you are ever accused of running a facility with institutional bullying, always, ALWAYS say that you hadn't heard of it, say you will look into it, say you feel horrible that the child felt that way, and NEVER accuse the person of lying. Joe Mauer, like 75% of the players in the league, was placed on waivers...
MLB News

Delivered to your inbox

You'll also receive Yardbarker's daily Top 10, featuring the best sports stories from around the web. Customize your newsletter to get articles on your favorite sports and teams. And the best part? It's free!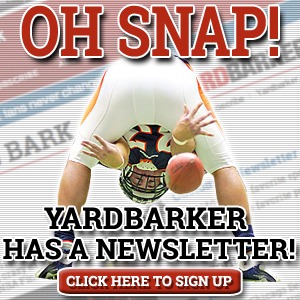 Latest Rumors
The Backyard

Today's Best Stuff

For Bloggers

Join the Yardbarker Network for more promotion, traffic, and money.

Company Info

Help

What is Yardbarker?

Yardbarker is the largest network of sports blogs and pro athlete blogs on the web. This site is the hub of the Yardbarker Network, where our editors and algorithms curate the best sports content from our network and beyond.