Found December 22, 2011 on Phillies Nation:
Vance Worley's first 11 starts last season looked much different than his last 10.There are no real reasons to expect Roy Halladay, Cliff Lee and Cole Hamels to regress in 2012. The peripherals of Lee and Hamels (walks, strikeouts, home runs allowed) fell in line with their ERAs last year, and in Halladay's case, his supporting numbers actually outperformed his ERA. Doc finished with a 2.35 ERA that easily could have been 2.20.The Phillies know what they'll get from Halladay, Lee and Hamels. These are three pitchers with track records as defined as their pitching identities. Halladay is the craftsman with a killer instinct that supersedes the skill-set of whoever he faces. Lee is the pinpoint lefty who, when on his game, is better than anyone in the sport. Hamels is the ever-evolving "stuff" guy who transformed from a two-pitch pitcher into one with four weapons.The question mark is Vance Worley. We spent the majority of 2011 waiting for the other shoe to drop … and it never...
Original Story:
http://philliesnation.com/archives/20...
THE BACKYARD
BEST OF MAXIM
RELATED ARTICLES
Aside from some possible minor league signings or a bullpen arm, the Philadelphia Phillies 2012 roster seems to be complete.Lineup:1. Jimmy Rollins/SS2. Shane Victorino/CF3. Chase Utley/2B4. Ryan Howard/1B5. Hunter Pence/RF6. John Mayberry/LF7. Placido Polanco/3B8. Carlos RuizBench:Brian Schneider/C, Ty Wigginton 3B/1B/OF, Laynce Nix/OF, Jim Thome/1B/PH, and Wilson Valdez/UTL.Rotation...
It wasn't too long ago when the Philadelphia Phillies and New York Mets had a very heated rivalry. Both teams were fighting for the National League East, but over the last couple of years the Phillies have separated themselves from the rest of the division while the Mets found themselves near the cellar. The Phillies/Mets rivalry wasn't as intense in 2011, but any Phillies...
It just feels right that Jimmy Rollins is staying with the Phillies. He's part of something special -- a huge part actually, one of the most important parts.
Welcome into the fold Hector Luna and Luis Montanez, as they're the newest members of the Lehigh Valley Iron Pigs.Luna, who turns 32 in February, plays all over the baseball field, manning innings at the MLB level at every position except catcher and pitcher. In 6 seasons he is a .265/.705 hitter with his best attribute being his versatility. He last appeared in 2010 with the...
Well, that's what happens folks when an already bad market for free agent short-stops crumbles right before your eyes. Good for the Phillies, bad for Jimmy Rollins. Not that I'm complaining though. I'm glad Jimmy Rollins is back. Rarely do you get to see a home-grown player spend most of, if not all of their career in one city. It almost never happens in Philadelphia. If the...
Ever since the swing of P Cliff Lee and P Roy Halladay to the Philadelphia Phillies, there has been a power shift like the All-Star rotations of old, which used to be only four men, exhausted by seasons end. There have been high octane four  man rotations with a competent fifth starter in place to give the teams a chance. With a lack of a salary cap, teams have been...
Montanez seen here taking a rare homerun trot. (Photo: AP)The Phillies announced today the signing of infielders Hector Luna and Luis Montanez.Luna, 31, last saw Major League action in 2010 with the Marlins. Luna is a career .265/.317/.388 hitter playing primarily well-below average 2B, SS, and 3B. Luna spent last year in Triple-A Pawtucket where he hit .283/.350/.449 for the Red...
The Phillies can kick back over the holidays and not have to worry about who their shortstop is going to be or how they were going to replace his offense. MLB.com recently asked a few Phils folks about their favorite holiday memories.
Yesterday, the Phils sent out a press release announcing that they have signed two more players to minor league deals, offering spring training non-roster invitations to both players.The players that the Phils have signed are infielder Hector Luna and outfielder Luis Montanez. Luna, who spent the 2011 season playing on the Red Sox Triple-A Pawtucket team, had played 311 games on...
Jim Thome is no longer with the Twins, but the celebrated slugger still wanted to show his appreciation to the organization with a special gesture on Tuesday.
MTR Baseball Beat is hosted by Bill Zeltman and a variety of MTRMedia.com journalists. The show covers MLB with an emphasis on the Philadelphia Phillies. MTR Baseball Beat's latest podcast is now available. You can listen on MTRMedia.com's new 24/7 online radio station by clicking here, by subscribing to our Podcast in iTunes, (Search for MTRMedia.com) or by clicking on the...
I'm sure many of you have read the stories concerning former Philadelphia Inquirer baseball writer Bill Conlin and the sickening accusation that he sexually abused children, some who were his niece and nephew, over 40 years ago. It's so sad that these people have had to carry this burden around with them for all these years and now due to the statute of limitations, Conlin cannot...
Phillies News

Delivered to your inbox

You'll also receive Yardbarker's daily Top 10, featuring the best sports stories from around the web. Customize your newsletter to get articles on your favorite sports and teams. And the best part? It's free!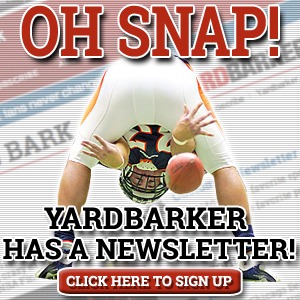 Latest Rumors
Best of Yardbarker

Today's Best Stuff

For Bloggers

Join the Yardbarker Network for more promotion, traffic, and money.

Company Info

Help

What is Yardbarker?

Yardbarker is the largest network of sports blogs and pro athlete blogs on the web. This site is the hub of the Yardbarker Network, where our editors and algorithms curate the best sports content from our network and beyond.