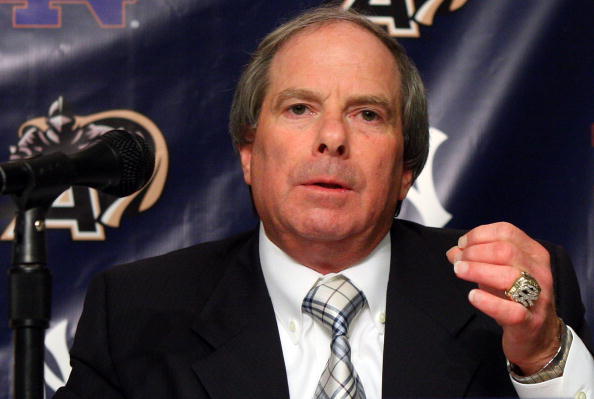 Just in case you're behind on this whole "are the Yankees for sale?" saga, let's recap. Late Wednesday a report surfaced from the NY Daily News that the Steinbrenner family was exploring selling the Yankees. Of course, Yankees brass denied that such a thing has or could ever happen. But the denials did not stop the Daily News from trudging along in their coverage of a sale that may never happen. Now, that you're up to speed, let's delve into the latest fallout from the report. It comes from Yankees COO Lonn Trost, who thinks that even though the Yankees have offered their denial, that's not enough. More needs to be done. And in his opinion, he thinks that Bud Selig and MLB should investigate the Daily News and take "appropriate action". Trost let his ridiculous thoughts be known during an appearance on WFAN's "Boomer & Carton Show." Trost was pursuing the "nuclear" option during a Thursday appearance on WFAN's "Boomer & Carton Show." Norman Julius Esiason said
Read the rest of this story...
MORE FROM YARDBARKER
MLB News

Delivered to your inbox

You'll also receive Yardbarker's daily Top 10, featuring the best sports stories from around the web. Customize your newsletter to get articles on your favorite sports and teams. And the best part? It's free!