Alex Rodriguez on the Yankees 2017 ALCS series.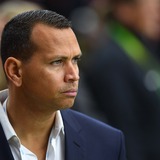 Alex Rodriguez has a reputation for being an egotistical cheat, but we saw a much different side of the former New York Yankees slugger in a reflective interview this week.While speaking with Joe Buck on the Audience Network show "Undeniable," Rodriguez expressed regret over his decision to use performance-enhancing drugs. He also acknowledged that his ties to PEDs could cost him...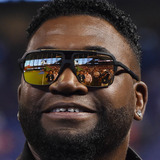 David Ortiz and Alex Rodriguez of course were longtime rivals during their MLB careers as the Boston Red Sox and New York Yankees battled it out for AL East supremacy. But the two retired ballplayers are coworkers now that Big Papi has been added to FOX Sports' postseason coverage.And it didn't take long for the two to have an on-air moment that suggested old rivalries die hard,...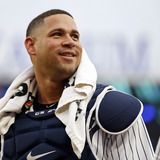 New York Yankees catcher Gary Sanchez has endured a lot of criticism over his defense recently, but he got through it with the help of two very famous mentors.Sanchez talked about how he had lunch with former Yankee Alex Rodriguez and his girlfriend Jennifer Lopez, both of whom helped him work through his defensive slump."We talked about pretty much everything," Sanchez said via...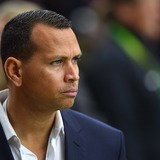 Alex Rodriguez recently revealed that anguish suffered during his 2014 PED suspension almost led him to "tapping out," as he bluntly put it in a recent interview.Rodriguez was suspended for the entirety of the 2014 MLB season and postseason for violating the league's performance-enhancing drug policy, with findings suggesting use of testosterone and human growth hormone.Rodriguez...
Want more news first thing in the day? Sign up for the Yardbarker Morning Bark newsletter here.Good morning and welcome to the YB Box Score, what we're reading while begrudgingly admit to ourselves Bruce Arena might be onto something with the USMNT. Happy birthday today to Mwadi Mabika, Christopher Dean, Peggy Fleming and Alex Rodriguez. On this date in 1999 Tony Hawk landed the...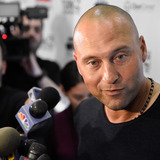 Derek Jeter and Alex Rodriguez were recently in the news for an awkward joint interview with CNBC in which they were asked about love lives and their own relationship. Jeter apparently wasn't happy with how it turned out — but not just because of the content.Jeter, according to ESPN's Dan Le Batard on his radio show, was "beside himself angry" over having to do the interview with...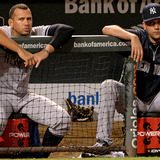 To say that an interview of Derek Jeter and Alex Rodriguez this week on CNBC was an absolute train wreck would be a huge understatement.The longtime New York Yankees teammates were expecting to discuss their charitable endeavors during a segment on "Squawk Alley" with Bob Pisani. Unfortunately for Jeter and A-Rod, Pisani had other plans.The interview was an absolute horror show from...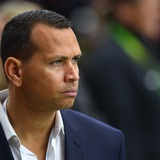 Alex Rodriguez probably had no idea the stir a post of his would cause when he published to Twitter on Tuesday night.Rodriguez, who was released by the New York Yankees last season and is now serving as a baseball analyst, posted the following photo of him in a pensive pose. He  asked the question: "Who will win the World Series this year?" Did people respond with potential teams...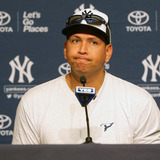 Alex Rodriguez has not yet officially retired but comments from his spokesman this week indicate the slugger has no intention of playing baseball in 2017. Instead, it appears A-Rod will remain in his agreed-upon special advisory role with the New York Yankees organization. "Nothing new, status quo," Rodriguez's spokesman, Ron Berkowitz, said, via NJ.com. "As of now, nothing has...
MORE STORIES >>
Yankees News

Delivered to your inbox

You'll also receive Yardbarker's daily Top 10, featuring the best sports stories from around the web. Customize your newsletter to get articles on your favorite sports and teams. And the best part? It's free!