CLEARWATER, Fla. — The Yankees announced on Sunday morning that Alex Rodriguez and Nick Swisher will be special advisers in 2018. Guess which one attracted more attention? "These are exciting times for the New York Yankees, and I do not take this opportunity for granted. I am genuinely thankful for the trust the organization has...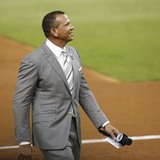 The New York Yankees will roll out one of their best lineups in years when they take the field on Opening Day this year, and they want one of the best hitters in team history to help them get the most out of it.On Sunday, the Yankees announced that Alex Rodriguez is returning to the club for a third consecutive year as a special advisor. He will join former Yankees Reggie Jackson...
Yankees legend Reggie Jackson had high praise Sunday for Alex Rodriguez, who rejoined the team as a special advisor. CLEARWATER, Fla. -- Should Aaron Boone watch his back?  On Sunday, not long after the Yankees announced that Alex Rodriguez would re-join the organization, Hall of Famer Reggie Jackson told reporters he believes Alex Rodriguez...
The Yankees announced Friday morning that Alex Rodriguez will be with them in spring training at some point as a senior advisor. TAMPA -- On the first Sunday of the 2018 Grapefruit League schedule, Reggie Jackson's first spring training appearance of the year began with an 8:30 morning walk through the Yankees clubhouse at Steinbrenner Field...
A-Rod held a similar role last season
Alex Rodriguez will join past Yankees Hideki Matsui, Reggie Jackson and Nick Swisher in the advisory positions this spring.
Former Yankees slugger Alex Rodriguez is returning to the team as a special advisor, according to MLB.com's Bryan Hoch. New York has yet to announce the move.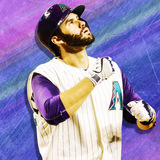 We're just a little over a month away from Opening Day, and it appears MLB general managers are finally remembering there are some pretty talented players on the market.It was 10 days ago when the Cubs landed the best free agent starter in Yu Darvish, while the ink is still not dry on the eight-year, $144M deal the Padres gave Eric Hosmer to pry him out of Kansas City. But the winter...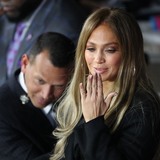 This isn't simply a fling between two of the hottest celebrities in American history. No, it looks like former MLB All-Star Alex Rodriguez and music superstar Jennifer Lopez are serious.The latest example of this is A-Rod and J-Lo familying it up courtside at the Los Angeles Lakers-Charlotte Hornets game Friday night.Here, the two are with their various children. While Rodriguez...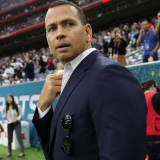 Alex Rodriguez is 42 years old now, and he is definitely showing his age.The retired New York Yankees slugger took to Twitter on Monday to post a picture of himself using a corded phone. Predictably, social media wasn't going to let a golden opportunity like that slide, and A-Rod soon heard the jokes. Here are some of the best ones: ©® (@BosCityFAN) December 19, 2017 This actually...
MORE STORIES >>
MLB News

Delivered to your inbox

You'll also receive Yardbarker's daily Top 10, featuring the best sports stories from around the web. Customize your newsletter to get articles on your favorite sports and teams. And the best part? It's free!