The Los Angeles Dodgers begin Cactus League play on Friday, but an intriguing Opening Day matchup against the...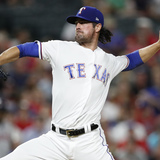 Every MLB season offers some positive surprises. As we sit here at the beginning of spring training, we know that some guys are going to come out of nowhere to put up monster campaigns. Unfortunately, we also know that some big name guys are going to lose some productivity.Sometimes, it's difficult to predict who those guys will be. But with all of these players, the warning signs...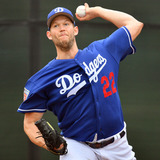 Every new season brings a new opportunity for MLB's best pitchers to break through. Most people know what to expect from the aces on the bump, but there are always surprising pitchers who emerge either earlier than expected or seemingly out of nowhere. So which pitchers can we expect to compete for the highest honor on the mound?Here's a look at 12 Cy Young Award candidates from...
The 2018 season will be a big one for Los Angeles Dodgers ace Clayton Kershaw, as he has the ability to opt out of...
If all goes according to plan for Clayton Kershaw this season, he will have a World Series title and be in position to...
Dodgers general manager Farhan Zaidi would not say whether the Dodgers were having contract negotiations with Clayton Kershaw, who can opt out of his contract at the end of this season. But Zaidi, speaking at the annual Spring Training media day, acknowledged the team and pitcher have "open dialogue. He's our franchise player."
It's no secret that the 2018 free agent class is setting up to be a historic one...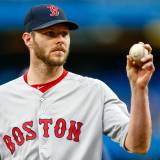 How to define the greatness of a starting pitcher has undergone an overhaul of opinion in the past handful of seasons. The battle between analytics and traditional numbers has expanded the debate on how to qualify a top starter to such a vast extent that even the amount of wins a hurler is credited with is a hotly debated value – despite the fact it is the starter's job more so than...
Bringing back Yu Darvish would have allowed the Los Angeles Dodgers to keep together one of the most terrifying rotations in baseball for 2018 and beyond, but Darvish has instead signed with another National League contender. That makes Clayton Kershaw a tad nervous.While speaking with reporters on Tuesday, Kershaw was asked for his thoughts on Darvish joining the Chicago Cubs. The...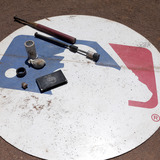 The Major League Baseball Players Association issued a statement on Tuesday ripping teams for their supposed concerted effort to drive down the price of free agents, and the league returned fire shortly thereafter.After MLBPA executive director Tony Clark accused MLB teams of engaging in a "race to the bottom," the league responded that clubs are only concerned with winning and should...
MORE STORIES >>
Dodgers News

Delivered to your inbox

You'll also receive Yardbarker's daily Top 10, featuring the best sports stories from around the web. Customize your newsletter to get articles on your favorite sports and teams. And the best part? It's free!