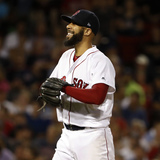 David Price may suddenly be the highest-paid reliever in MLB history, but at least he is well on his way to perfecting his new craft.Since returning from the disabled list earlier this month, Price has made three appearances out of the bullpen for the Boston Red Sox. In those three outings, he has pitched a total of six innings and allowed just three hits and zero earned runs. The...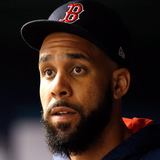 The Boston Red Sox will have the most expensive relief pitcher in baseball for the remainder of the regular season and into the playoffs.Red Sox manager John Farrell announced Thursday that David Price is ready to return to the team, and the left-hander will be used exclusively out of the bullpen. Price has been battling soreness in his elbow since spring training, and he did not...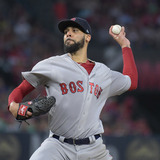 Boston Red Sox pitcher David Price's season continues to be hindered by issue after issue.Price, who missed the start of the season with elbow issues that have popped up again recently, has suffered another setback, reporting new soreness in the elbow on Friday. Price being categorized as day-to-day indicates that he and the Red Sox don't think the setback is particularly serious...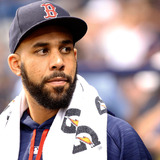 David Price may enjoy drinking water, but he sure as heck doesn't want to be doused in it.We learned that on Tuesday night, when the Red Sox defeated the Indians in the most dramatic fashion possible.After closer Craig Kimbrel blew a lead in the top of the ninth inning, Christian Vazquez got him off the hook and hit a three-run, walk-off dinger to lift the Sox to victory.The team...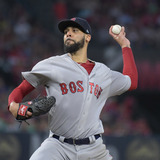 Boston Red Sox starting pitcher David Price is heading back to the disabled list with soreness in his elbow.According to multiple reports, Price will need another trip to the DL due to the same issue he dealt with at the start of the season. Price missed roughly two months at the start of the season after battling an issue in his throwing arm throughout spring training. Prior to...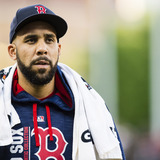 The road for David Price has been bumpy since signing a seven-year, $217 million deal with the Boston Red Sox ahead of the 2017 season.According to Price, he's been "blown up" for both not talking to the media and for being honest. So, he's found a solution.Price told Dan Shaughnessy of The Boston Globe that he'll talk to the media on his start days, but won't be taking personal...
MORE STORIES >>
Red Sox News

Delivered to your inbox

You'll also receive Yardbarker's daily Top 10, featuring the best sports stories from around the web. Customize your newsletter to get articles on your favorite sports and teams. And the best part? It's free!