Felix Hernandez is looking for one thing this spring. He wants to stay healthy. The Mariners are looking for something else as well. They want their longtime ace to get back to having a good time and being fun-loving Felix. Which, of course, would come a lot easier if he stays healthy and productive on the mound.
Does Felix Hernandez get the Opening Day start again this season? Beat reporter Greg Johns fields this question and more from Mariners fans in his latest Inbox.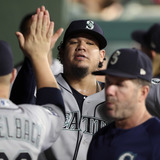 Mariners general manager Jerry Dipoto told Ryan Divish of the Seattle Times and other reporters this week that the club's largely content with the work it has done this winter to improve its roster. While the Mariners haven't addressed their rotation in any noteworthy way, Dipoto's confident their starters are at least on par with most AL rotations, "with the exception of last year...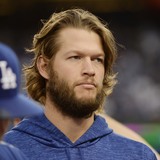 We have already looked at the record-setting pre-arbitration and mid-arbitration extensions. Today, we'll turn to those contracts that were struck with players who had already reached their final seasons of team control, as well as those that were agreed upon with veterans who had already moved past six years of MLB service (even if they had multiple contract years remaining at the...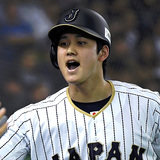 [Editor's note: This story has been updated to reflect moves made Wednesday by certain teams to clear up more international spending money.]The sweepstakes to land the services of Shohei Ohtani have been extensive to say the least. The availability of the two-way Japanese star has become a thing of mythical proportions, as pursuit of the 23-year-old has been the most sensational...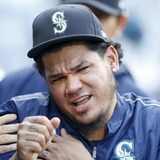 The Seattle Mariners are accepting the reality that longtime ace Felix Hernandez is no longer the pitcher that he once was.On Tuesday, Mariners GM Jerry Dipoto said the former Cy Young winner will need to be "managed differently" to get him through the season and hinted at pitch counts, skipped starts, and the like, per local writer Shannon Drayer. The 31-year-old Hernandez was bitten...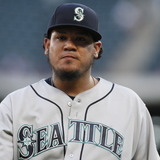 The contending Seattle Mariners were dealt double bad news on Tuesday. Both starting pitcher Felix Hernandez and reliever David Phelps will miss extended time. It's been a rough season for Hernandez. This is King Felix's second DL stint of the season. When he's pitched, he's struggled. Hernandez's ERA (4.28) and WHIP (1.357) are both up from 2016, which was the worst season he had...
Not so long ago, it was easy to say what makes a Hall of Fame pitcher. 300 wins? Check. 3,000 strikeouts? Check. Mix in a few Cy Young Award wins, a memorable season or two, and maybe some October success, and you're in there. But the win was the clinching stat; if a pitcher was viewed as a winner, he was considered a Hall of Famer.However, times are changing, and wins are becoming...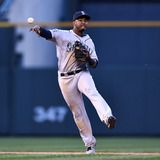 As if the Seattle Mariners weren't dealing with enough injuries, it looks like star shortstop Jean Segura will be out through July.Mariners GM GM Jerry DiPoto indicated recently that Segura could very well be out for the next two months after he suffered an ankle injury on Thursday and was immediately placed on the 10-day disabled list. That's some horrible news for the Mariners...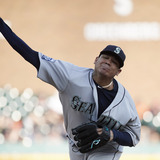 If the Seattle Mariners are going to turn things around in the early going this season, they'll have to do it without two of their top players.The Mariners announced on Friday that pitcher Felix Hernandez and outfielder Mitch Haniger are expected to miss 3-4 weeks with injuries: Haniger was one of the hottest hitters to start the season but strained his oblique during an at-bat against...
MORE STORIES >>
Mariners News

Delivered to your inbox

You'll also receive Yardbarker's daily Top 10, featuring the best sports stories from around the web. Customize your newsletter to get articles on your favorite sports and teams. And the best part? It's free!