The Chicago Cubs positional depth is still incredibly strong. Ian Happ proved to be a very valuable piece his rookie year and is expected to grow and improve as a player. One of the many fun things about being a Chicago Cubs fan the past four-some years has been the constant bringing...
Despite an impressive rookie season, Chicago Cubs utilityman Ian Happ will likely have to force his way into the starting lineup in 2018. In 2017, the latest in a long line of quality Chicago Cubs prospects made his big league debut in utilityman Ian Happ. By the time the season ended...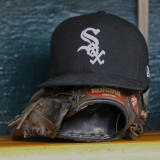 Chicago White Sox fans are positively giddy about the teams' rebuild. The annual fan convention was sold out, which is a rarity for the South Side franchise. The talk around town has been so positive that I'm thinking they might be getting fitted for rings any day now. Maybe they should curb the enthusiasm just a bit.After seeing the Cubs successful rebuild culminating in the World...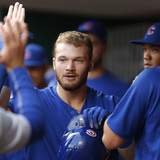 Chicago Cubs rookie outfielder Ian Happ learned a valuable lesson during an at-bat Wednesday: One's bat can just as easily be an enemy as an ally.That said, Happ learned said lesson the hard way, in comical fashion.The 23-year-old barely made it two steps before his bat tripped him up on his way to first base after hitting an infield grounder during the top of the 4th inning of the...
There was a point this season where Ian Happ felt like the only thing that had gone right for the Cubs. The rookie came up in mid-May and immediately started raking. Ten of his first twenty-five hits went for home runs, and he was one of the few players keeping the team from sinking further […]
Nearly every sport looks tantalizingly simple when it is only observed. Just hitting a baseball that is thrown to you and into a restricted and purposely hittable area seems easy enough. Speed and movement have to be considered, but it looks graceful and easy when a professional hitter makes contact and puts the ball in play. […]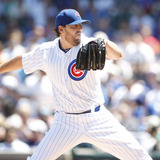 Tuesday's game between the Chicago Cubs and Chicago White Sox got chippy. Both benches were warned when White Sox pitcher Chris Beck hit Ian Happ with a pitch. That came after Cubs pitcher John Lackey hit some batters on his own, making team history in the process. Indeed.Lackey struck Jose Abreu in the first inning. Over the course of four batters in the fifth inning, Lackey hit...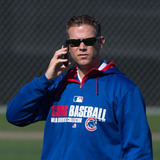 The struggling Chicago Cubs are looking at all sorts of ways to try to get the team going, including some fairly bold moves.According to Ken Rosenthal of FOX Sports, the Cubs have examined any and all options to improve their fortunes, including trading one of their young position players in a bid to shake up the clubhouse.The problem is that such a trade is easier said than done...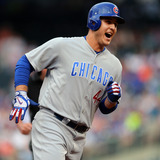 Anthony Rizzo responded to his first game atop the Cubs' batting order in impressive fashion.Joe Maddon has been searching for a leadoff hitter all season. So far, Javier Baez, Ian Happ, Jon Jay, Kyle Schwarber, Matt Szczur, and Ben Zobrist have each manned the top spot. On Tuesday, it was Rizzo's turn, and it didn't take long for the decision to pay dividends. The first baseman...
It's a tendency of every fanbase—nothing unique to those on the North Side—to want to cling to every top prospect within the organization, regardless of the potential prize associated with surrendering one or many of them. Even if one could make the argument that it's a tendency that just happens to be at least slightly […]
MORE STORIES >>
Cubs News

Delivered to your inbox

You'll also receive Yardbarker's daily Top 10, featuring the best sports stories from around the web. Customize your newsletter to get articles on your favorite sports and teams. And the best part? It's free!