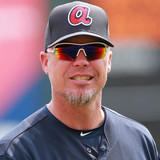 Thirty-three players will appear on the 2018 Baseball Hall of Fame ballot, of which the results will be announced Jan. 24. Trevor Hoffman and Vladimir Guerrero are looking to make the jump after barely missing out on induction a year ago. Meanwhile, Chipper Jones, Jim Thome and Omar Vizquel, along with 16 other first-time nominees, will look to make their final steps toward baseball...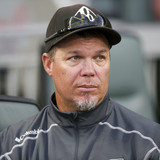 It seems like just yesterday, Cooperstown welcomed Tim Raines, Jeff Bagwell and Ivan Rodriguez into the baseball Hall of Fame.Monday, the BBWAA released the 33 names eligible for the upcoming 2018 class, and like in recent years, the ballot is stacked both with credible holdovers (Vlad Guerrero, Trevor Hoffman, Edgar Martinez and Mike Mussina, for example) as well as some high-profile...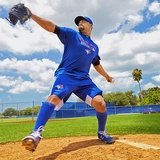 They tell you to chase your dreams, and Johan Santana isn't letting go of his hope to pitch in the majors again. According to MLB Network's Jon Heyman, Santana, who is currently a free agent, hopes to return to the mound sometime during 2016 and is seeking the right fit. johan is gunning for mid-year comeback. has milestones in mind. has comfort/familiarity in mind. so twins...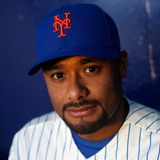 By Larry Brown Johan Santana's baseball career is not over yet. Despite undergoing surgery to repair a torn capsule in his shoulder twice — he missed all of 2011 and 2013 as he recovered — Santana is continuing his career. The Blue Jays announced Thursday they have signed the two-time Cy Young Award winner to a minor-league deal. Santana will be invited to the team's big league...
The future of Johan Santana returning with the Mets was a question many people had after the 2013 season ended. Two weeks ago, there was still a better-than-none chance of Santana signing a minor league deal with the Mets. However, this past week put a huge dent in the chances of Johan re-signing with the team he spent the past six years with.A week ago, the Mets signed 29-year old...
The New York Mets signed Johan Santana to a six-year, $137.5M contract in 2008 to spearhead a rotation that looked to close Shea Stadium with a championship. Santana was the perfect fit for a club in desperate need of a bonafide ace: A two-time Cy Young Award winner, he thrice led the American League in strikeouts and held the AL to a WHIP below 1.000 in four consecutive seasons...
OPERATING TABLE
Updated on 3/30 Johan Santana has decided that he will continue his career and has elected to undergo surgery to repair the torn anterior capsule in his left shoulder, according to the team. This essentially means that Santana will miss all of the 2013 season. With no insurance to save them, the Mets will owe Santana $25.5 million for the rest of this season and an additional $5...
MORE STORIES >>
MLB News

Delivered to your inbox

You'll also receive Yardbarker's daily Top 10, featuring the best sports stories from around the web. Customize your newsletter to get articles on your favorite sports and teams. And the best part? It's free!