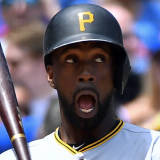 There's some unrest in the Pittsburgh fan base regarding the team's recent trades of Andrew McCutchen and Gerrit Cole. Madasyn Czebiniak of TribLIVE.com highlights the story of lifelong Pirates fan Jason Kaufman, who started a change.org petition to force owner Bob Nutting to sell the team. The following excerpt gives a pretty good feel for the petition's tone: "Pittsburgh is a baseball...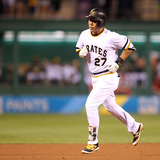 The Pittsburgh Pirates would love to get Jung Ho Kang back, but it doesn't sound like that will happen.Kang played two seasons for the Pirates, but he did not receive a visa after being arrested for his third DUI in Korea, which caused him to be unable to play last season.After missing the entire 2017 season, Pirates GM Neal Huntington said he doesn't think Kang will return to the...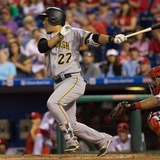 The Pirates are staring at the possibility of Jung Ho Kang not wearing their uniform ever again due to issues surrounding his work visa.Earlier this year, Kang entered a treatment program following an arrest for DUI in his native South Korea. It was his third such arrest since 2009.Kang has been unable to obtain a work visa and with the season heading towards the home stretch, it...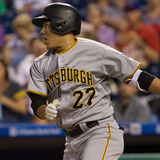 Bad news continues to follow Pittsburgh Pirates infielder Jung-Ho Kang. Following a car accident, he was arrested for DUI in his native South Korea. Video of that accident, which you can see here, later surfaced. As it happens, this is not the first time Kang has been arrested for a DUI. In fact, it is reportedly his third such arrest. Report from Korea: #Pirates Jung-Ho Kang...
Pittsburgh Pirates infielder Jung Ho Kang was arrested earlier this week after leaving the scene of an accident in which he was deemed to have been driving under the influence of alcohol. He's in some bit of trouble over the incident, his second off-field issue this year. Thankfully nobody was hurt badly in the crash (more on that here). Now we have some video that shows how scary...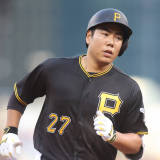 Pittsburgh Pirates infielder Jung Ho Kang is in trouble with the law in his native South Korea. According to a report, he's been charged with leaving the scene of a DUI accident. Breaking: #Pirates 3B Jung Ho Kang charged with leaving the scene of a DUI accident in Seoul on Friday, Dec. 2. — Jeeho Yoo (@Jeeho_1) December 1, 2016 His blood alcohol level was barely over the American...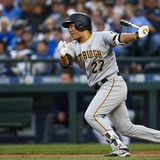 Pittsburgh Pirates infielder Jung Ho Kang is being investigated by Chicago police for an alleged sexual assault, per the Chicago Tribune. The incident in question allegedly occurred when the Pirates were in town last month to face the Chicago Cubs, a police spokesperson said according to the report. The Pirates are aware of the investigation and released a statement to address...
The worry is always the same whenever an Asian hitter comes over. The hitter wouldn't be getting the chance in the first place were it not for an outstanding performance, but there's always the question of how the hitter is going to handle major-league fastballs. In part, this might just come from arrogance, but it's not without its legitimacy. Many Asian hitters have high leg kicks...
People getting tattoos that display portraits of someone else are not uncommon. You'll see folks who have tattoos of historical figures or icons (think Mike Tyson and his Che or Mao tats). Then there are those who get portraits of family members permanently inked on their body (like this). But how often do you see someone who gets a portrait of himself tattooed on his body? Not too...
Last week, I wrote a post asking whether Carlos Correa might already be the best shortstop in baseball. There is no consensus opinion on that one — a big group of people think he just might be, and another big group of people don't think he's proven enough. That's all totally fine; it wouldn't be an interesting question if we absolutely knew the answer. The main point is there's...
MORE STORIES >>
Pirates News

Delivered to your inbox

You'll also receive Yardbarker's daily Top 10, featuring the best sports stories from around the web. Customize your newsletter to get articles on your favorite sports and teams. And the best part? It's free!