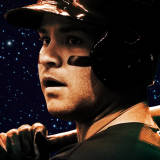 From the time Jose Altuve made his MLB debut in 2011, the famously diminutive Astros second baseman has been one of the most valuable players in all of baseball. This season, Altuve is playing the best ball of his career and, in turn, will likely take home his first MVP award.The AL MVP race is essentially down to three competitors: Mike Trout, Altuve and another player of comically...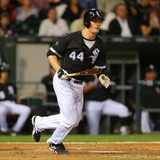 Could Justin Morneau and the Minnesota Twins end up reunited? It appears the possibility is in the cards.The Pioneer Press' Mike Berardino reported on Sunday that there is mutual interest between the Twins and Morneau, who is a free agent.Morneau turns 36 in May and is unsigned, but could provide a left-handed bat and designated hitter for interested teams. He's preparing for his...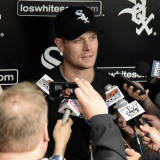 The Chicago White Sox have bolstered their bats, as the club officially announced on Thursday that they've signed 2006 American League MVP Justin Morneau. The #WhiteSox have agreed to terms with first baseman Justin Morneau on a one-year, $1-million contract. pic.twitter.com/0B3IpmesuE — Chicago White Sox (@whitesox) June 9, 2016 It was later noted that Morneau, who is still...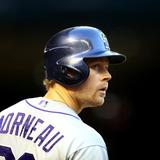 The Colorado Rockies have declined their mutual option with former American League MVP and current starting first baseman Justin Morneau. The #Rockies have declined their end of the mutual option with 1B Justin Morneau. pic.twitter.com/c6MKDftqke — Colorado Rockies (@Rockies) October 29, 2015 The Rockies had a nine million dollar mutual option with the left-handed hitting first...
Replacing a legend is tough. Replacing a legend with a former MVP makes the transition easier. 2014 marks the first season in 18 years without Todd Helton at first base wearing the purple and black. While the 2013 season marked the Helton farewell tour, the 2014 seaon marks the beginning of the post Helton era and a new everyday face at first base. That new face is Justin Morneau...
(Opening image credit pennlive)   I think fans truly want to believe that when the moment is right, owner Bob Nutting will finally invest significant dollars into the Major League payroll of the Pittsburgh Pirates.  Despite years of gifted revenue sharing dollars and lucrative MLB television contracts- and despite promises of "competitive payrolls" after largely taxpayer-financed...
Image credit cmgdigital (Follow me on Twitter @jim_krug; opening image credit of the fine blog fromforbestofederal) 1.  Regardless of what transpires in the early Missouri evening this Wednesday, Pittsburgh Pirates' fans have to be incredibly proud of their franchise.  A playoff run that has so far spanned only 5 games has still vanquished a seeming eternity of frustration for a...
(Follow me on Twitter @jim_krug; opening image credit idahostatesman) 1.  This could be the sweep that locks in a playoff spot for the Pittsburgh Pirates, and saves their September.  After being swept and knocked out of first place by the St. Louis Cardinals- and heading to Arlington with a slumping rotation to face a high-powered Texas Rangers' offense- the potential was easily...
MORE STORIES >>
MLB News

Delivered to your inbox

You'll also receive Yardbarker's daily Top 10, featuring the best sports stories from around the web. Customize your newsletter to get articles on your favorite sports and teams. And the best part? It's free!