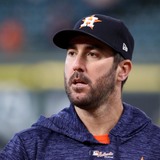 In hopes of picking up the pace of play, Major League Baseball made some strong rule changes on Monday. Houston Astros pitcher Justin Verlander is not pleased with one of the amendments.One of the rules states that teams will only be allowed six mound visits per nine inning games. This includes managers/pitching coaches going to the mound, and also teammates. The latter of which...
In his first Spring Training with the Astros, pitcher Justin Verlander has been spreading tons of knowledge. He was spotted Saturday getting hands-on with pitcher Lance McCullers Jr. during his bullpen session, and on Sunday, he was at his locker talking pitching with Dallas Keuchel and Gerrit Cole.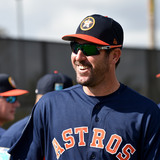 Aaron Boone, the newest manager of the New York Yankees, agrees with Houston's Justin Verlander. Last week, the Astros' postseason hero wouldn't mince words about the AL favorites."Everybody's gotta say stuff to get views, or get likes, or get whatever. Obviously I think we're the team to beat, but I don't really care whose opinion, especially people that don't play."But he wouldn...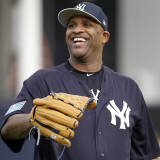 CC Sabathia opted to more or less agree with how Justin Verlander took issue with how the New York Yankees are being hailed as front-runners in 2018, not the reigning World Series champion Houston Astros. "He is not lying," Sabathia said of Verlander's take, via the New York Post.Verlander started things off by reacting to comments made by MLB Network talking head Chris Russo in...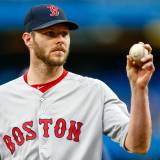 How to define the greatness of a starting pitcher has undergone an overhaul of opinion in the past handful of seasons. The battle between analytics and traditional numbers has expanded the debate on how to qualify a top starter to such a vast extent that even the amount of wins a hurler is credited with is a hotly debated value – despite the fact it is the starter's job more so than...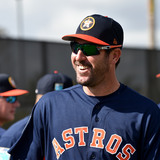 Justin Verlander and the Houston Astros are World Series champions. But plenty of people seem to think that the New York Yankees are the team to beat. Just don't say that to Verlander himself. Because he has plenty to say.It would start with a tweet. About that… But he explains. After all, these are the defending champions we're talking about."Everybody's gotta say stuff to get views...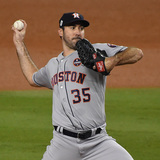 Let it never be said that athletes don't pay attention to what those in the media say about them. Houston Astros pitcher Justin Verlander proved on Tuesday that he's quite aware of predictions that have been made.Chris Russo, host of MLB Network's "High Heat," made it clear that in the American League, the Yankees are the team to beat, specifically citing the additions of manager...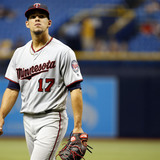 It seems like the same cast of characters are among the favorites to win the Cy Young award in their respective leagues every year. However, it's hard to argue since all the pitchers that make up this group are pretty nasty.Guys like Clayton Kershaw, Max Scherzer, Corey Kluber, and Chris Sale (among others) should be some of the favorites on a yearly basis because they consistently...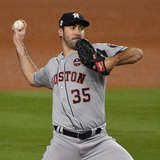 Justin Verlander's last-minute decision to accept a trade to Houston swung the MLB season, and now he's opening up about just how close a call it was.Verlander recently told Jon Heyman of FanRag Sports that the damage done to the city of Houston by Hurricane Harvey gave him pause about going there.Per Heyman:Verlander loved being a Tiger, reportedly most preferred the Dodgers (where...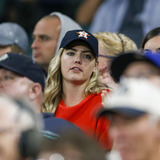 Plenty of Houston's celebrities and athletes were in attendance at Minute Maid Park for Game 2 of the American League Championship Series on Saturday.With Justin Verlander on the mound, it wasn't a surprise that his fiance, Kate Upton, was spotted watching the game in a suite.Also in attendance were Rockets stars James Harden and Chris Paul, who will be playing alongside each other...
MORE STORIES >>
Astros News

Delivered to your inbox

You'll also receive Yardbarker's daily Top 10, featuring the best sports stories from around the web. Customize your newsletter to get articles on your favorite sports and teams. And the best part? It's free!