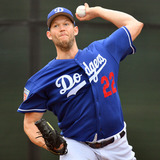 Every MLB season offers some positive surprises. As we sit here at the beginning of spring training, we know that some guys are going to come out of nowhere to put up monster campaigns. Unfortunately, we also know that some big name guys are going to lose some productivity.Sometimes, it's difficult to predict who those guys will be. But with all of these players, the warning signs...
The last time Miguel Cabrera saw the Yankees, he was at the bottom of a dogpile after the first of three bench-clearing incidents between the two clubs in their series finale at Comerica Park. He'll see them again Friday at 1:05 p.m. ET, but he has more pressing matters on his mind as the Tigers open the Grapefruit League portion of their schedule in Tampa, Fla.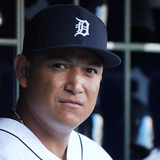 Detroit Tigers first baseman Miguel Cabrera informed reporters this week any questions about his ongoing paternity suit is strictly off-limits."I'm just here to play baseball," Cabrera said Monday from Lakeland, Fla., via the Detroit Free Press.Cabrera is embroiled in the ugly case due to allegations made in a lawsuit filed by his ex-mistress, Belkis Rodriguez, with whom he fathered...
Miguel Cabrera reported to Spring Training on Sunday to play ball with the kids. In this case, it was a Miggy Ball youth baseball event on the field at Joker Marchant Stadium.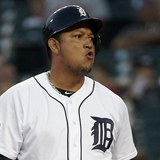 Last year, Miguel Cabrera took an L, but this year he wants to bounce back.Jon Heyman of FanRag Sports reported on Friday that the Detroit Tigers slugger is said to be "determined" to have a "big bounce-back season" in 2018.Cabrera, who will turn 35 in April, was limited to 130 games last season due to a multitude of injuries, most notably to his back. The result was perhaps his...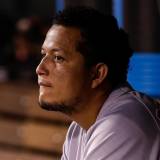 Miguel Cabrera is scheduled to appear in court for a paternity hearing next month, and the Detroit Tigers star is asking a judge to prevent the media from getting a front-row seat to it.Evan Woodberry of MLive.com reports that Cabrera's attorneys have asked a judge to close the Feb. 12 paternity hearing proceedings due to Cabrera's notoriety and the involvement of children. A ruling...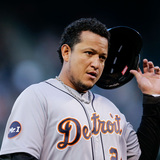 Father Time comes for every athlete, and it may just be starting to leave its mark on Detroit Tigers first baseman Miguel Cabrera.Cabrera left the team's game Monday with lower back tightness, which also led him to sit out on Tuesday. Cabrera has been coping with the back problems all season long, and manager Brad Ausmus fears that the issue may be chronic."It's something he may...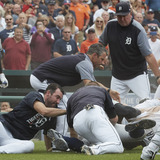 The New York Yankees and Detroit Tigers have a heralded history against one another. It dates back to a bygone era when brawls themselves were commonplace.The two definitely turned the clock back Thursday in Detroit with Tigers star Miguel Cabrera and Yankees catcher Austin Romine getting into it big time. The whole issue stems from multiple on-field altercations between the Tigers...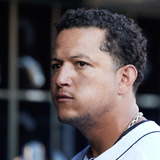 Trade rumors are persistent in Major League Baseball, especially in the weeks leading up to the trade deadline. But how are they received by the players? Miguel Cabrera — whose Detroit Tigers have been at the center of many rumors in 2017 — shed some light on that before Sunday's game. Unfortunately for Cabrera, the rumors aren't going to stop.At the end of May, it was reported that...
Miguel Cabrera found himself within an arm's length of a bearded fan on Wednesday night, and the All-Star first baseman simply couldn't resist giving the mane a stroke.During the Seattle Mariners' 7-5 win over the Detroit Tigers, a foul ball made its way into the stands down the first base line. When a fan turned to look for it, he was surprised to feel Cabrera's glove tickling his...
MORE STORIES >>
Tigers News

Delivered to your inbox

You'll also receive Yardbarker's daily Top 10, featuring the best sports stories from around the web. Customize your newsletter to get articles on your favorite sports and teams. And the best part? It's free!