Mike Napoli will likely finish the season as a pinch-hitter off the bench and occasional designated hitter. Napoli is dealing with a stress reaction in the fibia of his right leg and admitted in a meeting with manager Jeff Banister on Friday that playing at first base was not a good idea.
Rangers first baseman Mike Napoli has been diagnosed with a stress reaction in his lower right leg and is not in the lineup for Wednesday's game against the Mariners.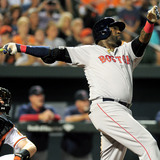 TODAY IN BASEBALL courtesy of National Pastime1927 – Pirates teammates Lloyd and Paul Waner become the first pair of brothers to both homer in the same game when they go deep in the team's 8-4 victory over Cincinnati at Redland Field. The siblings, who will also accomplish the feat in 1929 and 1938, each hit a bounce round-tripper.1993 – Jim Abbott, born without a right hand...
Mike Napoli crushed a home run and the Texas Rangers crushed the Houston Astros.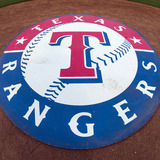 In the 57 seasons the Texas Rangers have been a franchise, they've had players wear every number between 1 and 71 except for one.Yes, that's right, they've never had a No. 69.For those of you too mature to know, the number 69 has long been a source of, um fascination for the most juvenile among us. As a result, it's been worn by only eight players in baseball history, as...
Multiple reports state Mike Napoli will re-sign with the Texas Rangers on a one-year deal.According to Jeff Wilson of the Fort Worth Star-Telegram, the 35-year-old could be returning to the Rangers for a third time.According to Wilson, two of his sources say the deal has been agreed upon. Two more of his sources tell him that "talks are progressing but it's too early to say...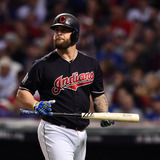 The Tampa Bay Rays may be hoping to sprinkle a dose of Magic Mike onto their roster.According to Marc Topkin of the Tampa Bay Times on Wednesday, the Rays have checked in on free agent slugger Mike Napoli among other options in their search for a right-handed bat after trading away Logan Forsythe. Napoli, 35, would definitely provide a jolt to the Tampa Bay lineup after hitting 34...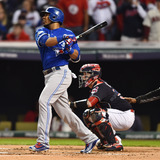 At least one team is starting to get aggressive in their pursuit of Edwin Encarnacion. According to Jon Heyman of FanRag Sports, the Cleveland Indians are "pulling out all the stops" to try to make signing Encarnacion financially viable. Encarnacion's demands are still high, and Cleveland is in a tight spot financially, struggling to find common ground with both Encarnacion...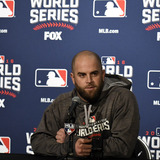 Mike Napoli returning to the AL West might not actually be the craziest timeline. According to a report by Jon Morosi of FOX Sports on Tuesday, the Seattle Mariners are showing early interest in Napoli. Morosi also notes Napoli's history with Mariners manager Scott Servais, who served as director of player development for the Texas Rangers during Napoli's brief stint there....
The Cleveland Indians are four wins away from capturing their first World Series title since 1948, but Mike Napoli doesn't want to wait that long to go all-out with the celebration. After his team finished off the Blue Jays in Game 5 of the ALCS, Napoli wanted to take the long way home from Toronto. According to Jeff Passan of Yahoo Sports, who witnessed all the clubhouse fun...
MORE STORIES >>
Rangers News

Delivered to your inbox

You'll also receive Yardbarker's daily Top 10, featuring the best sports stories from around the web. Customize your newsletter to get articles on your favorite sports and teams. And the best part? It's free!