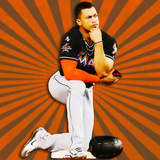 Marlins outfielder Giancarlo Stanton is currently on a tear of Bonds-ian proportions. He hit 18 homers in August, leaving him with 51 on the year through August. While it's unlikely that he'll get to 74 home runs, it's quite likely that he becomes the sixth player in MLB history to reach the 60-home run plateau. But will this prodigious display of power consequently make 2017 the...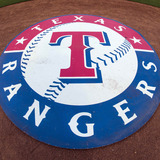 In the 57 seasons the Texas Rangers have been a franchise, they've had players wear every number between 1 and 71 except for one.Yes, that's right, they've never had a No. 69.For those of you too mature to know, the number 69 has long been a source of, um fascination for the most juvenile among us. As a result, it's been worn by only eight players in baseball history, as...
Now that former MLB slugger Prince Fielder is retired, he has plenty of time to do other things. And if there's one thing we know, it's that Fielder is a big fan of food: both cooking and eating it. With that said, that made him the perfect candidate to star in a new cooking show, titled "Fielder's Choice." The show will soon be available to stream on Netflix and Hulu,...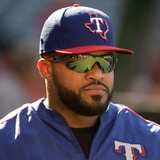 Prince Fielder might be done with baseball, but his stay in the public spotlight will continue post-retirement.In a wide-ranging interview with Jerry Crasnick of ESPN.com, Fielder discussed his future away from the game. When asked about what he's doing to keep busy, the 32-year-old dropped the news he'll be hosting a cooking/interview show on Netflix and Hulu with his wife as...
On Wednesday, Prince Fielder announced at a press conference he was retiring after surgery to fuse vertebrae in his neck. Among the questions he was asked was one about Lou Gehrig. The Yankees great was, of course, diagnosed with amyotrophic lateral sclerosis (now also known as Lou Gehrig's disease) which forced an early end to his career. During Fielder's session with the media...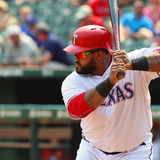 Prince Fielder will retire from baseball. OK, he's not officially retiring, but for all intents and purposes, his career is over. At the age of 32, Fielder isn't exactly old, and what started as a promising career for the slugger will be forever clouded by "what ifs." In his first full season in 2005, the squat lefty smashed 28 home runs. He followed that up with a 50...
The Prince has left the building. Rangers general manager Jon Daniels said Monday that slugger Prince Fielder needs surgery to repair a herniated disk in his neck and is out for the remainder of the 2016 season, per Bill Jones of CBS Dallas/Fort Worth. Jon Daniels says Prince Fielder is out for season...Dr. Drew Dossett confirms earlier diagnosis...herniated disc in neck...needs...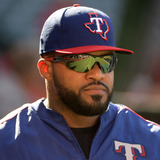 Prince Fielder and the Texas Rangers found out about some potentially disappointing news earlier this week when it was learned that the slugger could be out the rest of the season due to a herniated disk in his neck. But it was Fielder who took it to the next level by posting a cryptic message on social media as the news was being disseminated and subsequently discussed. In a...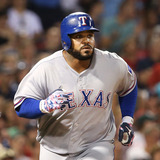 The Texas Rangers were dealt bad news on Wednesday. Prince Fielder's 2016 season may be over. Prince Fielder has another neck herniation....may be done for the season....know more after Friday exam — TR Sullivan (@Sullivan_Ranger) July 20, 2016 Any time neck injuries enter into the equation, the news in very bad. In the case of Fielder, it's even worse. He missed nearly...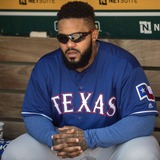 After starting the season off hitting well below .200, Prince Fielder capped off a much improved week at the plate by playing hero for the Texas Rangers on Saturday night in Seattle. With two outs and two strikes against him in the top of the ninth inning, and the Rangers down 1-0, all hope looked lost until Fielder crushed the next pitch deep into the right field bleachers to tie...
MORE STORIES >>
Tigers News

Delivered to your inbox

You'll also receive Yardbarker's daily Top 10, featuring the best sports stories from around the web. Customize your newsletter to get articles on your favorite sports and teams. And the best part? It's free!