Pitchers and catchers are in camp, and soon enough a new season will begin with the Indians and their broken-hearted skipper trying to do something special. If they are able to win it all this year, Terry Francona won't have to check his phone to know his dad watching.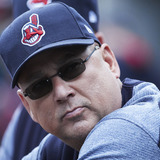 The Cleveland Indians are mourning the loss of an important member of their franchise's history, as manager Terry Francona's father Tito passed away Wednesday morning at the age of 84.The Indians revealed the sad news on social media. Tito, whose real name was John Francona, played for the Indians from 1959-1964, and he was named an MLB All-Star in 1961. He hit .272 with 224 doubles...
The elder Francona played 15 years in the big leagues and was an All-Star and Rookie of the Year runner-up
John Patsy "Tito" Francona played 15 MLB seasons from 1956-70, hitting 125 home runs with a lifetime .272 batting average.
John Patsy "Tito" Francona, the father of Indians manager Terry Francona and a veteran of 15 Major League seasons, died Tuesday night at his home in New Brighton, Pa. He was 84.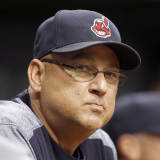 Terry Francona has watched the New York Yankees make the move of the offseason that made a dangerous lineup downright lethal: The acquisition of reigning NL MVP Giancarlo Stanton. And the Cleveland Indians manager has a warning for every MLB team set to face a murderer's row of sluggers that boasts Stanton, Aaron Judge, Gary Sanchez, among others:Prepare to be bludgeoned. "They're...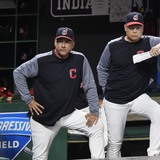 The Cleveland Indians on Thursday night won their 22nd — yep, 22 — game in a row when they defeated the Kansas City Royals 3-2 in 10 innings. The win extends Cleveland's AL record winning streak and puts them four games behind the 1916 Giants.Perhaps one of the most impressive parts about their latest win is that the Indians overcame superstition to get it.See, manager Terry Francona...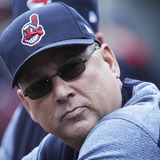 The Cleveland Indians tied an American League record with their 20th consecutive win on Tuesday night, and manager Terry Francona has one friend he refuses to share the excitement with — at least in person.Following his team's 2-0 win over the Detroit Tigers, Francona told reporters he has a friend who is considered "notoriously bad luck." He's willing to exchange text messages with...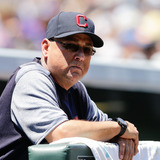 Cleveland Indians manager Terry Francona will return to the bench to manage the team's game on Wednesday, but will do so with a heart monitor. It's been a turbulent month for Cleveland's manager, who's dealt with multiple health scares.Francona left Monday's game early because he wasn't feeling well, and he missed Tuesday's game with the same ailment. He was also hospitalized earlier...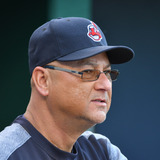 Terry Francona had to leave Monday night's game against the Texas Rangers when he began to feel ill, but the Cleveland Indians provided a positive update on the manager's health on Tuesday. It was accompanied by a cheap — but entertaining — joke from Francona.According to a press release from the team, doctors evaluated Francona and do not believe the 58-year-old is dealing with...
MORE STORIES >>
Indians News

Delivered to your inbox

You'll also receive Yardbarker's daily Top 10, featuring the best sports stories from around the web. Customize your newsletter to get articles on your favorite sports and teams. And the best part? It's free!