The clock continues to tick for Jake Arrieta, Yu Darvish, Eric Hosmer, J.D. Martinez and others, as Spring Training...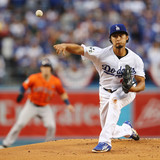 In updating the Rangers' pursuit of starters, Jeff Wilson of the Fort Worth Star-Telegram writes that there has recently been "more activity between" other teams and free agent right-hander Yu Darvish. However, having spent nearly all of his career in Texas, Darvish is waiting for the Rangers to court him more aggressively, Wilson suggests. The Rangers expect him to land better offers...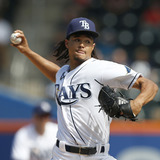 Over the past couple of weeks, MLB's offseason has picked up. But there's still plenty of work to be done. Many free agents remain on the market. And, teams appear unwilling to pay up anything at all. But the trade market? That's an entirely different matter altogether. For instance, the Tampa Bay Rays aren't looking to move Chris Archer.But, they are still talking to several teams...
According to an article by Fort Worth Star-Telegram reporter Jeff Wilson, free agent pitcher Yu Darvish has narrowed his prospective future teams down to five: the Chicago Cubs, Los Angeles Dodgers, Minnesota Twins, New York Yankees and Texas Rangers. While Darvish has yet to make a decision, and seems to be in no rush as the stove remains cold in this glacial offseason, it is never...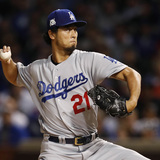 Now that the New York Yankees have fortified their powerful lineup with reigning NL MVP Giancarlo Stanton, the team is turning its attention to pitching.After missing out on the Gerrit Cole sweepstakes, New York could very well be in line to land front-end starter Yu Darvish in free agency"Two sources on Saturday night said (GM Brian) Cashman's interest in signing Darvish, which...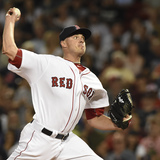 The Minnesota Twins continue to use their limited resources to improve a pitching staff that struggled during an otherwise surprising 2017 campaign.According to Jeff Passan of Yahoo! Sports, the Twins have signed closer Addison Reed to a two-year, $17 million contract. Reed, 29, pitched to a 2.84 ERA and 1.05 WHIP with 31 saves between the New York Mets and Boston Red Sox last season...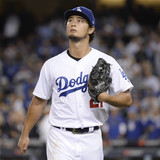 You wanna know how slow this offseason has been? It's so slow that we don't even wait for a player to sign to consider it newsworthy — just them narrowing down their list of potential suitors is enough.That's what happened with starting pitcher Yu Darvish Wednesday night, as Jeff Wilson of the Star Telegram reported the right-hander has just five teams left in his sights: the Chicago...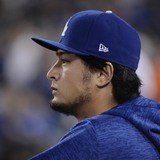 Free agent pitcher Yu Darvish says he has narrowed down his list of teams he is considering to six.The Star-Telegram's Jeff Wilson reported on Wednesday that Darvish is considering signing with the Rangers, Yankees, Cubs, Astros and Twins. Darvish actually responded to that tweet and said that one more team is in. Darvish did not specify who the mystery team is, but we'll guess that...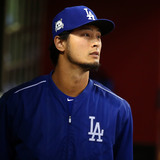 Since the signing of Japanese free agent Shohei Ohtani, there has been very little movement on the pitcher free agent market. Yu Darvish remains one of the biggest — if not the biggest — pitchers on the market. And the Minnesota Twins are among the teams with heavy interest in him.Fan Rag Sports' Jon Heyman says the Twins remain interested and in contact with Darvish. The Twins have...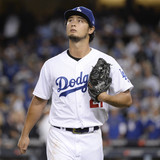 The Yankees will reportedly consider going after free agent pitcher Yu Darvish, but only at a reasonable price.The Yankees are in search of another arm to bolster their starting rotation and have been linked to several names, such as Gerrit Cole. New York could also go the free agent route with Yu Darvish as an option, but his price would need to drop, according to FanRag Sports...
MORE STORIES >>
Dodgers News

Delivered to your inbox

You'll also receive Yardbarker's daily Top 10, featuring the best sports stories from around the web. Customize your newsletter to get articles on your favorite sports and teams. And the best part? It's free!