A key flyweight matchup expected to take place in Austin will instead be held in New York. UFC officials today announced that a Brandon Moreno (14-4 MMA, 3-1 UFC) injury forced the promotion to delay a scheduled bout with Ray Borg (11-3 MMA, 5-3 UFC), pulling it off February's UFC Fight Night 126 card and pushing it back seven weeks to UFC 223, which takes place April 7 at Barclays...
While the UFC 219 main card is good one full on interesting fights, the undercard has been hurt slightly by various injuries and changes to the card, and instead of the usual seven fight undercard, we will get only five, with several fights a little less interesting the ones that were originally scheduled. That being said, there is still plenty to keep your eye on before the PPV...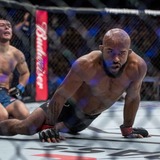 Demetrious Johnson destroyed Ray Borg at UFC 216 on Saturday night, and it's starting to look like he may never lose again.The flyweight champion set a record for number of title defenses (11), shattering Anderson Silva's previous mark.Johnson dominated every round, and was in control — literally — throughout the fight, as he was on top of Borg quite often.He finished Borg in the...
Demetrious Johnson tapped Ray Borg with a slick fifth-round armbar to break Anderson Silva's title defense record.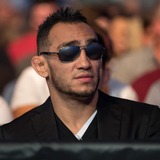 The UFC has begun the slow climb out of the abyss that was UFC 215, and it begins with UFC 216. Despite the start to this card, there are three solid fights to enjoy. Here are my predictions. Fabricio Werdum vs. Derrick LewisWerdum has been one of the most polished heavyweights in the history of the UFC. He has been at the top of the game for years and tested throughout his career...
VIEW GALLERY UFC 215 is set to take place in Edmonton, Alberta, Canada on Saturday night, but the Demetrious Johnson vs. Ray Borg flyweight title fight will no longer be serving as the main event. Late Thursday/early Friday morning, it was reported that Johnson vs. Borg has been canceled after Borg fell ill. MMAFighting.com was first to report the news. The UFC confirmed...
On Monday, the UFC stripped freshly-minted women's featherweight champion Germaine de Randamie of her title. The reason? De Randamie refuses to defend her crown against the division's top contender in Cris "Cyborg" Justino. UFC flyweight king Demetrious Johnson (pictured), arguably the MMA's top pound-for-pound fighter and game's GOAT, must be ROFLMA after hearing the ironic news...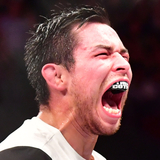 UFC flyweight contender Ray Borg isn't the first fighter to say they have the secret formula to dethrone current champion Demetrious Johnson.Johnson has been virtually untouchable since winning the flyweight championship in 2012 and with one more win in April he'll tie Anderson Silva for the most title defenses in UFC history with 10.As impressive as Johnson has been throughout his...
MORE STORIES >>
MMA News

Delivered to your inbox

You'll also receive Yardbarker's daily Top 10, featuring the best sports stories from around the web. Customize your newsletter to get articles on your favorite sports and teams. And the best part? It's free!