Found November 18, 2012 on Start 'N' Park Blog:
PLAYERS:
Marcos Ambrose
,
Carl Edwards
,
Aric Almirola
,
Matt Kenseth
,
Ricky Stenhouse
,
JR House
,
David Gilliland
,
David Ragan
,
Trevor Bayne
,
Brad Keselowski
,
Greg Biffle
,
Richard Petty
,
Michael McDowell
,
Josh Wise
,
Reed Sorenson
,
Ken Schrader
,
Ricky Stenhouse Jr.
Marcos Ambrose set down a fast lap at the Homestead-Miami Speedway, but it was only good for second starting spot for Sunday's Ford EcoBoost 400 race. Following Ambrose in the Ford Racing lineup was Carl Edwards in fourth, Aric Almirola in fifth, and Matt Kenseth was 11th. Below are post-qualifying quotes from those drivers and a few others. RICKY STENHOUSE JR. – No. 6 Fifth Third Bank Ford Fusion – "That was not exactly what we wanted. The car was better than we had it in practice though so that was good. It is cool to have Fifth Third Bank for the first time on the car for me and I am looking foward to next year with them. I got a little tight in three and four and then kind of snapped loose off and that hurt our speed a little bit. All in all we are getting better and we will just keep improving and work on the car tomorrow to see if we can get it better for Sunday." DAVID GILLILAND – No. 38 Long John Silver's Ford Fusion – "We were just too free. The setup we have as we picked up speed it got looser on us. We didn't quite tighten it up enough. We will get it tuned up for Sunday though." DAVID RAGAN – No. 34 Front Row Motorsports Ford Fusion – "I think we maybe made a few adjustments that probably didn't react the way we thought it would. We definitely picked up speed from practice to qualifying but not enough. I think there are still several tenths left out on the race track. Last year we didn't qualify because it got rained out and so we had to go back to our notes from two years ago and didn't really know how the track would change. We made a few adjustments but just didn't have the speed we did in practice. I feel like our Ford will be fast for Sunday and we have all day Saturday to work on it." TREVOR BAYNE, No. 21 Motorcraft/Quick Lane Ford Fusion – "I broke a sweat and it isn't even hot outside. It was a little bit of a handful. It is a tight field here for making the race this weekend it seems like. Coming through three and four getting up to speed I slid up a little bit too much and I let it float up too high and had to get off the gas and drag the brake and couldn't get a good run to the green. I think that was about two-tenths. I wanted to run a 31 flat and ran a 27 so we were a few tenths off what I wanted to do. I think the car might have it in it for the race though. We will have to go race trim tomorrow and see what we have. We are in the show though, and we can race from there for sure." MARCOS AMBROSE – No. 9 Black & Decker Ford Fusion – YOU'RE HAPPY? "Yeah, I'll take it.  We've been through a lot the last 10 races as a team and throwing a lap down like that means a lot to all of us.  I'm excited for 2013.  We've got a lot of good stuff to look forward to and I'm just thankful I've got the opportunity to drive this car." YOU BUMPED BRAD OFF THE POLE.  "I'm pretty pleased to be up front tonight.  We haven't been great the last 10 weeks in qualifying, so it feels good to be up here, but I've got all the respect in the world for Brad Keselowski and all he does and what he stands for, so if I can be a friend to him on Sunday – I know I might have stolen the spotlight off of him in qualifying – but I'll be his friend out there on Sunday." HOW WAS THE LAP?  "That was a really great lap for our Black & Decker Ford team.  We're excited to be so competitive and they brought a good car today.  We just want to be somewhere in the top 10 to start Sunday's race and have a good finish to our year." GREG BIFFLE – No. 16 3M Ford Fusion – "I was just too tight in one and two.  We've got a good car, but I was just a little tight down there. I nailed three and four really good with the right amount of speed.  I think I'll find on the replay that I drove pretty well in three and four, but just messed up one and two a little bit.  If you've got a fast car here on Sunday you can go, but we definitely want to start up toward the front." MATT KENSETH – No. 17 Best Buy Ford Fusion – "The farther forward we start the better, but I didn't get a real good lap.  We've been off just a little bit the whole time and I didn't get everything out of it, so I think we have some speed in our car, we just have to get it to drive a little bit better for Sunday." ARIC ALMIROLA – No. 43 Smithfield Ford Fusion – "It was good, but it's one of those laps that when you're done you're just like, 'Dang it,' because you could have been that much better to get the pole. Hopefully, that holds up for Marcos.  That was a great lap by those guys and it shows we're working in the right direction at Richard Petty Motorsports.  We've got really fast cars, so it's been great these last few weeks having Drew on board and me working with Todd has just been great, so I can't wait to get into the off-season and get things going." OPTIMISTIC FOR SUNDAY?  "Yeah, I think our cars are gonna be great in the race.  I really feel good about it.  I feel like our car in race trim will be really good, so I'm just excited about it and really proud of everybody at Richard Petty Motorsports." CARL EDWARDS – No. 99 Fastenal Ford Fusion – "My qualifying lap was OK.  I've got to thank Joey.  We were nervous about starting on the inside and then he went ahead and put us on the outside lane, which I think is better.  That's the silver lining to getting beat in qualifying, but our guys have worked really hard.  We've got a very good race car.  In race trim it was extremely fast.  Qualifying was OK.  I didn't do the best job driving for them, but Marcos is fast and all the Fords are fast.  It's as good a race track as we go to in my opinion.  I love this place." MARCOS AMBROSE POST QUALIFYING PRESS CONFERENCE: On his lap: "It was good tonight to qualify so well. I have to give the credit to my crew chief Drew Blickensderfer and the team were working really hard all day to get me a great race car. We only got beaten by one guy. Congratulations to Joey but I would have liked the pole to be honest with you. We will take a front row spot and feel good about it and get the Black & Decker Ford up front on Sunday." YOU WINNING A RACE WOULD BE JUST AS BIG AS THE THINGS GOING ON WITH JIMMIE AND BRAD. DO YOU THINK ABOUT WHERE THEY ARE AND DO YOU DRIVE DIFFERENTLY? "Well, I am certainly not a Jimmie Johnson charity. I am out there for myself and my team; the same with Brad too. That is just the way you have to be out there. You want to be respectful obviously of the championship and NASCAR and the Sprint Cup Series and the guys that have a shot to win it and I wish them all the best and that is where the lawn stops. I am out there to try to win for my team. It would mean a lot for us I have not won on an oval and I haven't forgotten that point. There is one race left in 2012 and I feel like we have a good car and a chance for it." YOU HAVE COME CLOSE TO AN OVAL WIN BEFORE. HOW MUCH WORK DO YOU HAVE TO SPEND TO GET THE WIN? "It is no different every week. Here is Brad trying to win his first championship and I am trying to win my first race. So let's keep it in context you know. We have a shot to win the race and we are going to try to do that just like every week. 2013 has been our focus for the last few weeks. We have made some changes to our team, some good, some bad and some indifferent. The reasons for them were complicated and complex and I am supportive of RPM and what they are trying to do. It is good to have Drew on the box and we are getting our team back in tip-top shape. We want to finish of 2012 the right way and watch this championship battle go down to the end." WHAT ARE YOUR SIMPLE JOYS IN LIFE? "My two kids." Ford Racing Qualifying Results: 2nd – Marcos Ambrose 4th – Carl Edwards 5th – Aric Almirola 11th – Matt Kenseth 13th – Greg Biffle 20th – Trevor Bayne 25th – Michael McDowell 27th – Ricky Stenhouse Jr. 28th – Casey Mears 34th – David Ragan 36th – Josh Wise 41st – David Gilliland 42nd – Reed Sorenson 47th – Ken Schrader
Original Story:
http://startnparkblog.com/?p=15667&ut...
THE BACKYARD
BEST OF MAXIM
RELATED ARTICLES
After starting the 400-mile NASCAR Sprint Cup Series Race at the Homestead-Miami Speedway from the second position, Marcos Ambrose wasted no time driving his Black & Decker Ford to the front of the field.  The Australian native was credited with leading the opening lap and remained in the point position for the first 14 laps of the event. Twenty laps into the initial green-flag...
Richard Petty Motorsports has re-signed both of its NASCAR Sprint Cup Series drivers. Marcos Ambrose will return to drive the No. 9 Ford Fusion while Aric Almirola will drive the No. 43 car during the 2013 season. This will be the third year at RPM for Ambrose. The 2013 season will make the second year at the team for Almirola. "It's good to come back to Richard Petty Motorsports...
Richard Petty Motorsports has re-signed Sprint Cup Series drivers Marcos Ambrose and Aric Almirola for the 2013 season. It will be Ambrose's third season at RPM. He will again be behind the wheel of the No. 9 Ford. It will be Almirola's second season in the No. 43 Ford. Director of Competition Sammy Johns believes ''the chemistry that we are developing now with...
Richard Petty Motorsports announced today that Marcos Ambrose and Aric Almirola will both return to the team in 2013. Ambrose has two NASCAR Sprint Cup Series victories and will enter his third season with the team. Both of his wins have come two years in a row at Watkins Glen International. He will be piloting the No. 9 Stanley/DeWalt Ford once again. Almirola will once again pilot...
Marcos Ambrose and Aric Almirola will both return to Richard Petty Motorsports in 2013...
Concord, N.C. – Richard Petty Motorsports (RPM) confirmed today its current drivers, Marcos Ambrose and Aric Almirola, have re-signed for the 2013 NASCAR Sprint Cup season. Ambrose will enter his third season driving for the organization. He will again be behind the wheel of the No. 9 Ford with partners Stanley and DEWALT. Almirola will begin his second season as the driver of...
NASCAR News

Delivered to your inbox

You'll also receive Yardbarker's daily Top 10, featuring the best sports stories from around the web. Customize your newsletter to get articles on your favorite sports and teams. And the best part? It's free!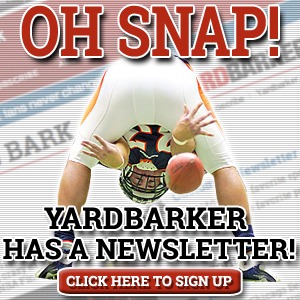 Latest Rumors
Best of Yardbarker

Today's Best Stuff

For Bloggers

Join the Yardbarker Network for more promotion, traffic, and money.

Company Info

Help

What is Yardbarker?

Yardbarker is the largest network of sports blogs and pro athlete blogs on the web. This site is the hub of the Yardbarker Network, where our editors and algorithms curate the best sports content from our network and beyond.