Found June 17, 2013 on Start 'N' Park Blog:
PLAYERS:
Kyle Busch
,
Matt Kenseth
,
Clint Bowyer
,
Travis Kvapil
,
David Stremme
,
Denny Hamlin
,
David Reutimann
,
Joe Nemechek
,
Mike Bliss
,
Michael Waltrip
,
Greg Biffle
,
Martin Truex, Jr.
Martin Truex Jr. (third) was the highest-finishing Toyota driver in Sunday's NASCAR Sprint Cup Series (NSCS) race at Michigan International Speedway. Camry drivers Kyle Busch (fourth), Matt Kenseth (sixth) and Clint Bowyer (seventh) also earned top-10 finishes in the 200-lap event. Other Camry drivers in the field during the 400-mile race included AJ Allmendinger (19th), Mark Martin (26th), Travis Kvapil (27th), David Stremme (29th), Denny Hamlin (30th), David Reutimann (32nd), Joe Nemechek (36th), and Mike Bliss (41st). Three Camry drivers are currently in the top-10 in the unofficial NSCS point standings following Michigan –Bowyer (third), Kenseth (fifth) and Busch (sixth). MARTIN TRUEX JR., No. 56 NAPA Auto Parts Toyota Camry, Michael Waltrip Racing | Finishing Position: 3rd How was the race? "We fought hard today. We fought hard all weekend really. We had a good car on Friday and didn't qualify as well as we wanted to and then yesterday we struggled quite a bit. Made quite a few changes for today. Just have to thank Chad (Johnston, crew chief) and all the guys on the NAPA Toyota — they did a phenomenal job. We were really strong in the long runs today. It just took us too long to get going. The guys got way away from me there on the restart and then at the end I was chasing him down — I got right back to (Kevin) Harvick at the end and just couldn't do anything with him. Overall it was a great day — after the last two weeks we've had we really needed this. Hopefully, we will just keep this going and see where it takes us." Did you expect the car to be this strong following practice yesterday? "Last night I went to bed and I was like, 'I don't know how tomorrow is going to go.' I was a little nervous this morning, but me and Chad (Johnston, crew chief) worked together really well on the car and we made some changes. Just can't thank him enough for what he did. He's done such a good job with the race cars here and the last two weeks were really tough on us. At Dover we had a top-two or three car easily and then here today we were top-five all day long. All in all a good day and we just have to keep doing what we're doing." How was the power in your engine today compared to last week? "It was definitely better than last week, I mean, based on what they told us they were running package-wise. So yeah, I mean, it was definitely better than last week. It wasn't quite back to what we had a few weeks ago at Dover, but again, they're working on that, and hoping to have back what we had there by the next two weeks, I believe not Sonoma but I believe the race after that. Today we felt fine. We were very competitive horsepower-wise and all that was good." KYLE BUSCH, No. 18 M&M's Toyota Camry, Joe Gibbs Racing | Finishing Position: 4th Are you pleased with the finish? "We probably could have been better if we got better track position on restarts, but I had such a hard time getting into the corners behind people and protecting what I had on restarts, so people would get by me for a couple laps. Once it spread out it seemed like I could handle my own and I could chase people back down, but really, really hard to pass for me. I feel a lot more aero affects than most people, but getting down in the corners here at 210 miles per hour or whatever and getting in there behind the car, you lose the aero affects and you really don't have any mechanical grip in the tire because the tire is just so hard. The guys fought hard all day — they did a really good job with the adjustments and Dave (Rogers, crew chief) made some good calls. The M&M's Camry was there for me and we kept it out in front of the race track and we never really got behind there so that was good. We made a lot of big swings at it today. There were a lot of adjustments there and the guys did good, pit stops were good so it was a good, solid fourth. If we finish a few more of these a little bit better then we'll be knocking out some wins here." How is the team week to week at this point? "We're a good third, fourth or fifth place team right now and that's what kind of cars we're bringing to the race track if there is not something stupid happening to us. That's where we are and that's good. If you can give me a third place finish every race in the Chase, I would take it. Certainly, we've got to work a little bit better at still being able to eclipse third place and lead some laps and get up front and get in clean air to see what the clean air does. Maybe if we get out there then we are a winning car, who knows. We just didn't have the track position today so we had to fight on restarts. We'll continue to get better and work harder." How was the race track? "It was slick. When you're by yourself you're fine, you can feel the downforce and you can feel the grip and everything. The car is not bad, but anytime you get up behind somebody you lose the aero grip of the car and you just have absolutely no mechanical grip in the tire." MATT KENSETH, No. 20 Home Depot/Husky Tools Toyota Camry, Joe Gibbs Racing | Finishing Position: 6th How did the car handle in the race? "We fought it a little bit — the Hendrick cars had everybody covered. Other than them, I thought if we had the car just perfect that we had enough speed to have a shot at the win. The 16 (Greg Biffle) got good there at the end. We had a good restart there toward the end and Martin (Truex Jr.) got in there and got in the gas and we were still clearly still on the outside and he was going to go straight to the top and I had to lift because he was going to run me into the wall. When I lifted my car went sideways and then he lifted and tried to give me room, but he already had me out in the 'toolies' and I just got lucky to save it." Did the warmer weather impact the setup? "That probably played in our favor. We were hoping to get it hot and slick. We didn't have a lot of speed so we needed to try to beat them in the corners the best we could." CLINT BOWYER, No. 15 5-hour ENERGY Toyota Camry, Michael Waltrip Racing | Finishing Position: 7th How was the race? "That was a crazy day. We got off to a rough start in the 5-hour ENERGY Toyota. We worked on it all day long and made the absolute best of the situation we were in. All in all it turned out to be a pretty decent points day for us. Not the way we would have drawn it up, but I'll take it." MARK MARTIN, No. 55 Aaron's Dream Machine Toyota Camry, Michael Waltrip Racing | Finishing Position: 26th How was the race? "The guys did a great job. We had a good run. Just came up 16 laps short. It was a great effort and I'm really proud of the guys. They stepped up again this week. I had a good day. My car handled good and it was faster than a lot of cars and there were a few that were faster than us. We raced around and sorted it out." DENNY HAMLIN, No. 11 FedEx Express Toyota Camry, Joe Gibbs Racing | Finishing Position: 30th How did the paint scheme come about the car to pay tribute to Jason Leffler? "It was an idea that I had to pay tribute to Jason (Leffler) in today's race. We had become friends over the past several years and had the same circle of friends, so it meant a lot to me to honor his memory. I have to thank JGR (Joe Gibbs Racing) and FedEx for letting us do this — Jason was there at the start with FedEx joining JGR back in 2005 and there are still about five crew members on the team that were on the team with Jason so I know it was real special to all of them. Also want to thank NASCAR for letting us change the wrap on the car on such short notice — just wanted to help pay tribute to Jason." -Toyota racing PR
Original Story:
http://startnparkblog.com/?p=28141&ut...
THE BACKYARD
BEST OF MAXIM
RELATED ARTICLES
KERRY THARP: Martin, can you hear us? MARTIN TRUEX JR.: Yes. KERRY THARP: Rather than just take an opening statement we'll take questions and work this the best we can. Questions for Martin Truex Jr. Martin, how was the Toyota power today compared with last week at Pocono? Could you sense an improvement? "It was definitely better than last week, I mean, based on what they told...
CORNELIUS, N.C. — No. 56 NAPA AUTO PARTS Toyota driver Martin Truex Jr. heads to the first road-course race of the year this weekend at Sonoma Raceway in California with a renewed perspective on his 2013 season— he's done following the points standings. And that attitude will save his hair. After a third-place showing at Michigan, the Michael Waltrip Racing driver climbed from...
NASCAR News

Delivered to your inbox

You'll also receive Yardbarker's daily Top 10, featuring the best sports stories from around the web. Customize your newsletter to get articles on your favorite sports and teams. And the best part? It's free!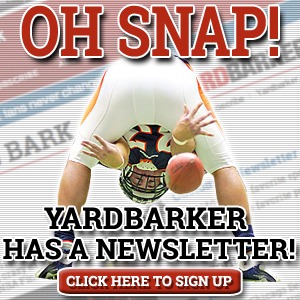 Latest Rumors
The Backyard

Today's Best Stuff

For Bloggers

Join the Yardbarker Network for more promotion, traffic, and money.

Company Info

Help

What is Yardbarker?

Yardbarker is the largest network of sports blogs and pro athlete blogs on the web. This site is the hub of the Yardbarker Network, where our editors and algorithms curate the best sports content from our network and beyond.