By Brian Eberly, Contributing Writer Greg Biffle hasn't raced in NASCAR since the end of the 2016 season, but he's putting his love for the outdoors to use as part of a new promotion with General Tire. The 48-year-old Vancouver, Wash. native will serve as a social media correspondent with Team GT and tackle adventures anywhere a General tire will take you, from the streets, to the...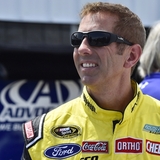 Fans have a chance to be included with NASCAR stars and their pets in the 2017 NASCAR Pets Calendar MOORESVILLE, N.C. (April 13, 2016) – The Greg Biffle Foundation is thrilled to announce a special fan promotion for the 2017 NASCAR Pets Calendar. Three lucky winners and their pets, along with one charity winner selected by the The NASCAR Foundation, will grace one page of the 2017...
Remember last month when Roush Fenway Racing announced that Greg Biffle would have Kentucky Fried Chicken as a primary sponsor for multiple races in 2016?At the time, RFR released just a rendering of Biffle's new KFC car.Tuesday night on FS1's "NASCAR Race Hub," the veteran driver unveiled the real thing.Check out Biffle's No. 16, which promotes KFC's recently launched line of smoky...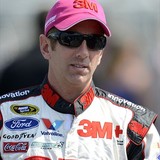 Since the initial report that Tony Stewart had been hospitalized with a back injury, details have continued to filter out. One of those details included that incident occurred when Stewart, Greg Biffle, Jeff Gordon headed to the sand dunes after attending the Barrett Jackson Collector's Car Auction, as reported by Motorsport.com. On Wednesday night, Biffle spoke about the incident...
Ford Performance NSCS Notes and Quotes AAA 400 Advance – Dover International Speedway Saturday, October 3, 2015 Greg Biffle, driver of the No. 16 Ortho Ford Fusion, is without his crew chief today as Matt Puccia and his wife, Alyssa, welcomed Kennedy Harper Puccia into the world yesterday.  As a result, Roush Fenway Racing Sprint Cup Team Manager Kevin Kidd is filling the crew chief...
Greg Biffle unloaded a fast No. 16 3M Filtrete Ford in Kansas, posting top 10 lap times in practice and qualifying 11th, but an eventful 267-lap race saw Biffle involved in two cautions.  Biffle remained on the lead lap and battled back from a flat tire after contact from another competitor to earn a 15th-place finish in Kansas. Raceday at Kansas was the warmest day of what was a...
Biffle fell just shy of making the next round of the 2014 Chase for the Championship with his 21st-place finish at Dover International Raceway.  The No. 16 3M Post-it Brand Ford reacted to the slightest of adjustments throughout the 400-lap race and despite many chassis adjustments the handling was never where Biffle needed it.    Greg Biffle started the third race of the Chase from...
Greg Biffle drove his No. 16 3M Hire Our Heroes Ford Fusion to a 10th-place finish Saturday night at Bristol Motor Speedway.  With just over 100 laps remaining, contact on the track left Biffle's bumper covering dangling.  A perfectly timed caution allowed the team to remove the cover and Biffle was able to capitalize, earning his fourth top-10 finish in the last four races. Biffle...
Roush Fenway Racing announced on Friday that Greg Biffle will have Ortho Products on his No. 16 NASCAR Sprint Cup Series Ford as a result of a multi-year deal. "I am thrilled to have Ortho on board," Biffle said. "I spend a great deal of time outside and do a lot of work on my home myself, and I understand how important their products can be. They have a great history and it will...
NASCAR Sprint Cup Series veteran Greg Biffle on Wednesday expressed sympathy for Tony Stewart but said he has not reached out to him in light of Saturday night's accident that claimed the life of Kevin Ward Jr. Ward, 20, was struck by Stewart's sprint car and killed during an Empire Super Sprints Series race Saturday night at Canandaigua (N.Y.) Motorsports Park. Asked during a NASCAR...
MORE STORIES >>
NASCAR News

Delivered to your inbox

You'll also receive Yardbarker's daily Top 10, featuring the best sports stories from around the web. Customize your newsletter to get articles on your favorite sports and teams. And the best part? It's free!